We all use USB devices on our Windows machines. These flash devices are portable and facilitate quick data transfer and provides convenience to users. On your computer, the slots where you plug these USB devices is known as USB ports.
If these USB ports not working, they'll not be able to load contents from USB device plugged in to them. To avoid such kind of problems, computing manufacturers usually provides 2 or 3 USB ports, so that if one port fails, you can use another.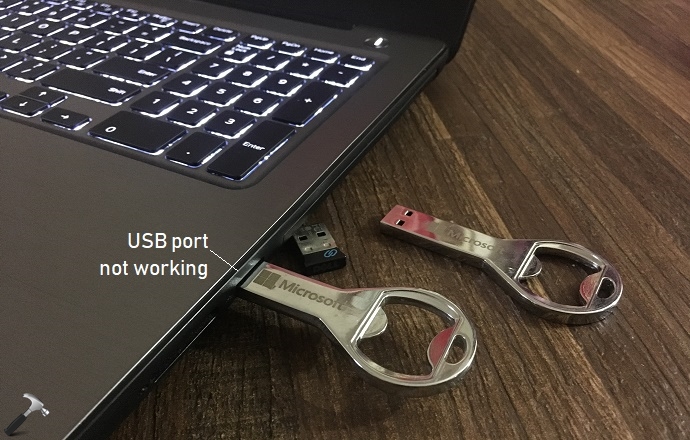 Well, if you're facing trouble with any or all of USB ports on your system, try fixes mentioned below.
FIX: USB Ports Not Working In Windows 10
FIX 1 – General Suggestions
1. As soon as you detect the issue, reboot the machine and see if USB ports works then.
2. Run Hardware and Devices troubleshooter. Also run Windows USB troubleshooter, see if it helps you in this case.
3. If specific USB device is not loading on all USB ports you've, check the USB device on another machine. It might be possible that USB device itself is malfunctioned and USB ports are working fine on your machine.
4. Make sure you've latest Windows Updates installed.
FIX 2 – Change Power Management Settings
1. Press

 + R and type devmgmt.msc in the Run, hit Enter key to open Device Manager snap-in.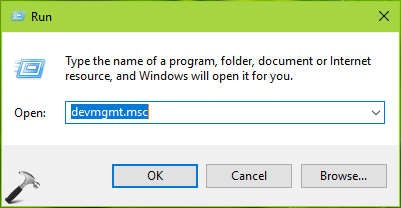 2. In the Device Manager window, expand Universal Serial Bus controllers and right click on the problematic USB device/port and select Properties.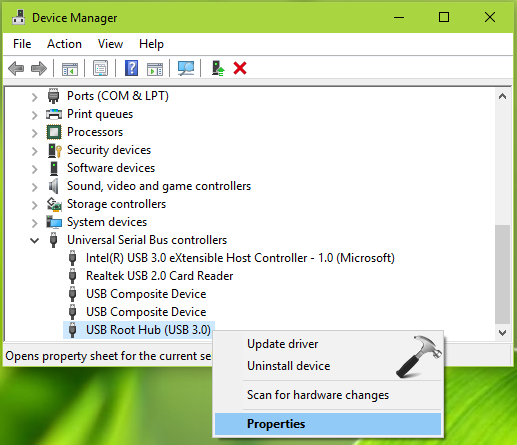 3. On the property sheet, switch to Power Management tab. Uncheck Allow the computer to turn off this device to save power option. Click OK.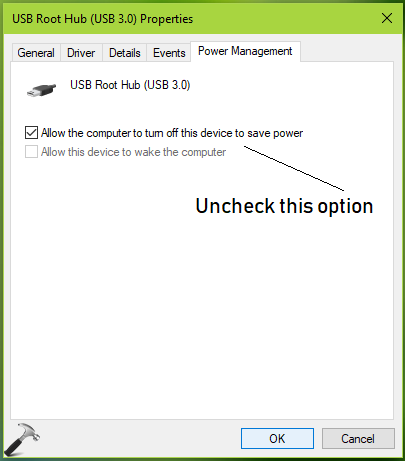 Close Device Manager and check if the USB ports working fine now.
FIX 3 – Disable Fast Startup
In Windows 10, we've fast startup enabled by default. You can disable it by following our guide and see if it helps you in this case:
How to enable/disable fast startup in Windows 10
Reboot the machine once and see if USB ports works now.
If USB ports still not working, then there might be issue with hardware. Visit the nearest computer shop then to confirm if USB ports hardware is working fine.
Hope something helps!