UPDATE (01/02/2019): If you're facing "We couldn't connect to the update service" error on Windows 10 after 30/01/2019, then it is known issue with update servers. The current workaround to resolve this issue is by changing DNS settings as mentioned in FIX 2 here.
Microsoft and we recommends you to install latest Windows Updates available to you. This will help your system to provide best user experience possible. But what if you can't update your system at all? This article is dedicated to one such issue where you can not look for Windows Updates and thus can't install newer updates.
Here is the message while you try to check Windows Updates:
We couldn't connect to the update service. We'll try again later, or you can check now. If it still doesn't work, make sure you're connected to the Internet.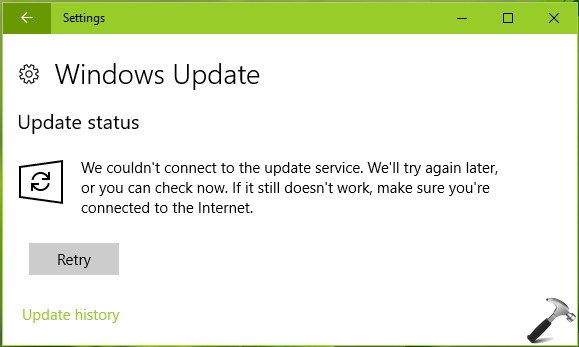 So if you're sure the you're online or connected to web and you all apps can work with the Internet but you still can't check for Windows Updates, here are few suggestions you may try to get rid of this problem:
FIX: We Couldn't Connect To The Update Service Error In Windows 10
FIX 1 – General Suggestions
1. Run Network Adapter, Windows Update troubleshooters.
2. Restart computer and modem.
4. Reset Windows Update components.
5. Make sure you've not configured any Group Policy settings to block Windows Update. If you've done this, revert the settings to original ones.
FIX 2 – Make Sure Dependency Services Are Running
1. Press

 + R and type services.msc in the Run dialog box, hit Enter key to open Services snap-in.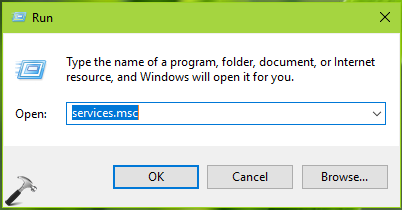 2. In the Services window, right click on Windows Update service and select Start. Skip this, if the service is already Running. Then double click on same service and on the property sheet make sure that the Start type is Automatic.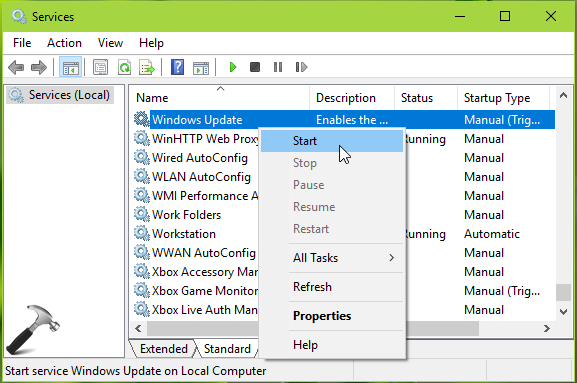 3. Next, switch to Dependencies tab, make sure the dependency services listed here are running. In this case, the dependency service is Remote Procedure Call service. So ensure it is Running and have Automatic Startup type. Close Services snap-in.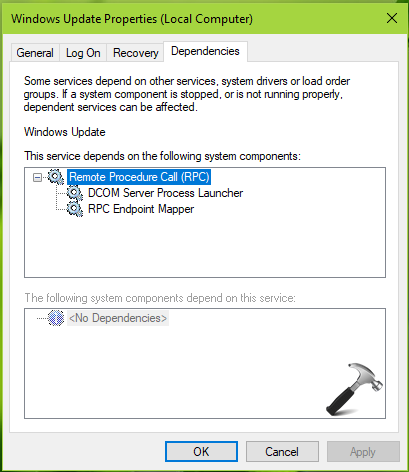 After trying above mentioned fixes, we hope you'll be able to search, download and install updates.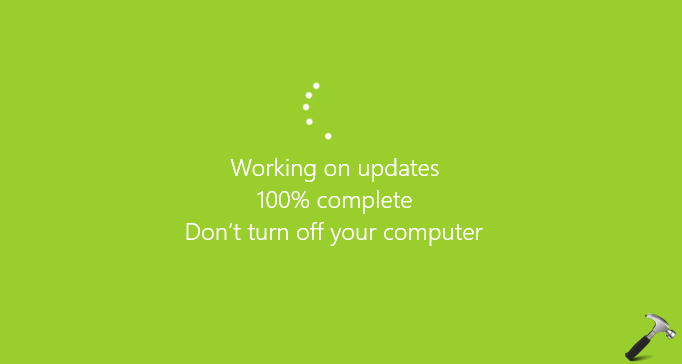 That's it!
Related: 'Your device is at risk because it's out of date and missing important security and quality updates' error for Windows Updates.