If you're going to make clean install of Windows and you're unable to proceed to due to some error, you may want help. Today, in this article, we're going to talk about a well known issue that might occur while installing Windows.
During the clean installation, we got following error which prevented the installation:
Windows could not prepare the computer to boot into the next phase of installation. To install Windows, restart the installation.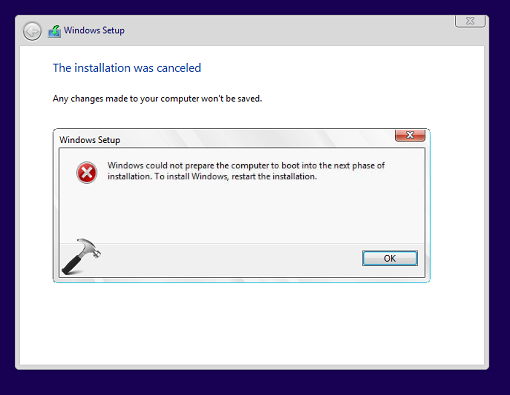 After getting this message, our next move was to restart the installation. However, even after 3 attempts, we found no change in the situation. The error keeps appearing in a loop, ultimately leading to failure of clean install. If you're also facing this issue while installing Windows 10/8/7, try out suggestions mentioned below, see if they helps.
FIX: Windows Could Not Prepare The Computer To Boot Into The Next Phase Of Installation While Installing Windows 10/8.1/8/7
FIX 1 – General Suggestions
1. Make sure your system is not connected to any other external devices while installation.
2. Check your hard disk for errors (refer FIX 1 here), just in case.
3. If you're getting this error while upgrading, repair the boot records first and then retry with the upgrade.
4. For upgrade users, you must temporarily disable your security software and see if this helps.
FIX 2 – Using Advanced Recovery Command Prompt
1. Boot from the installation media, let the setup wizard start, click Repair your computer link.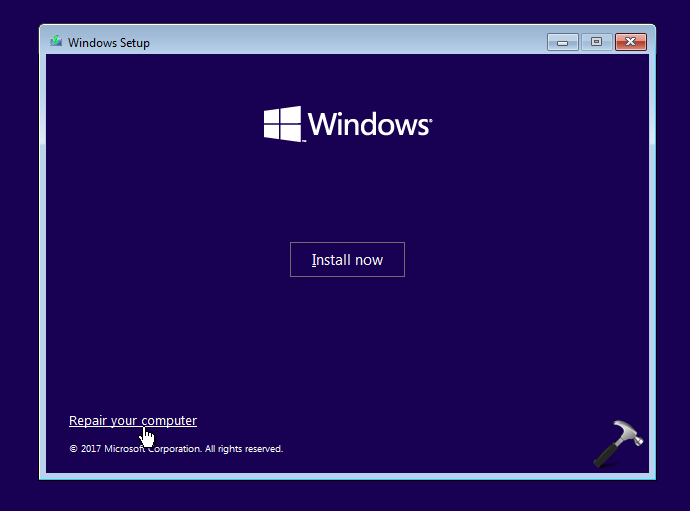 Then select Troubleshoot > and choose Command Prompt on Advanced options screen.
2. In the Command Prompt window, type these commands (mentioned in bold) one by one and press Enter key after each:
diskpart                               Opens Disk Management in command interface
list disk                                 Lists all available disks on system
select disk #                                Select the system disk you're using
list partition                                List partitions on selected disk
select partition #              Replace # with partition to which you want to install
active                                        Marks selected partition as active
format fs=ntfs        Formats selected partition. Use format fs=fat32 for UEFI systems
assign                                              Assigns a drive letter to partition
exit                                                        Exists DiskPart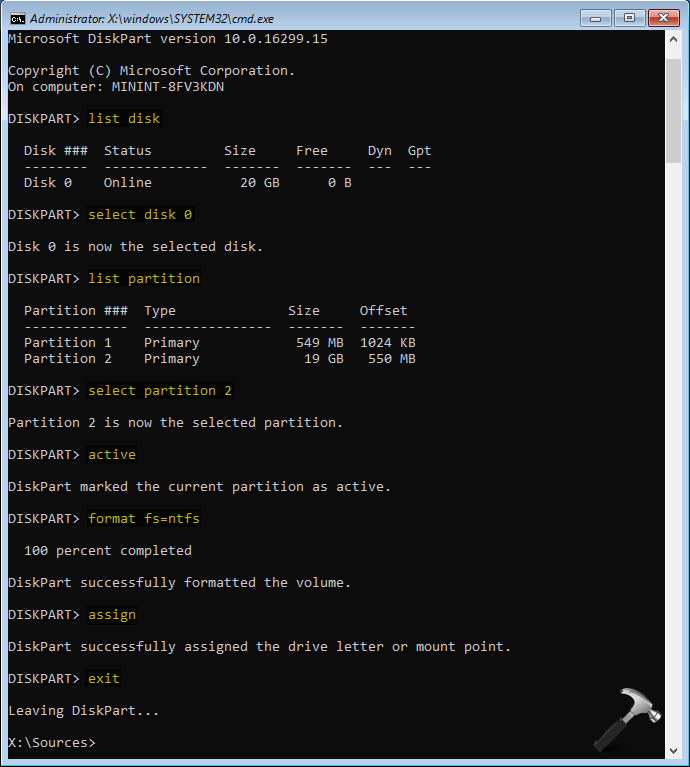 3. Close Command Prompt and restart the installation, this time you should be able to install Windows without any error.
Hope this helps!