A disk read error may occur on any computer. In such cases, the system is not able fetch data from the hard drive. Following might be the causes for this problem:
Outdated system firmware (BIOS/UEFI)
Issues with Random Access Memory (RAM)
Whatever is the cause, this may be displayed whenever you try to boot to OS:
A disk read error occurred
Press Ctrl+Alt+Del to restart

To fix this issue, you need to first ensure you've latest BIOS/UEFI firmware installed. If this problem is not regular, you can run Windows Memory Diagnostics tool whenever you've chance to boot OS.
Else, you can try out fixes mentioned below and see if they helps you.
FIX: A Disk Read Error Has Occurred. Press Ctrl+Alt+Del To Restart.
FIX 1 – Run Check Disk
1. Boot into System Recovery Options. Hit the Command prompt entry at following screen: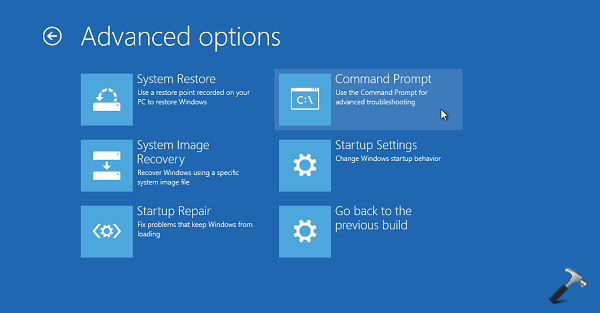 2. Last step will result in opening of Command Prompt at boot.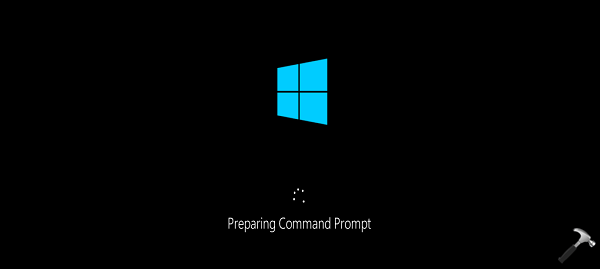 Select your admin account and enter your select account password to continue.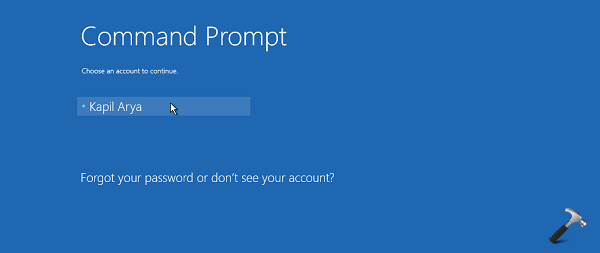 3. In the Command Prompt window, type following command and press Enter key:
 chkdsk 

D:

 /f /x /r
*Replace D: with the system root drive you've on your system.
Let the command execution complete, as it may take few minutes.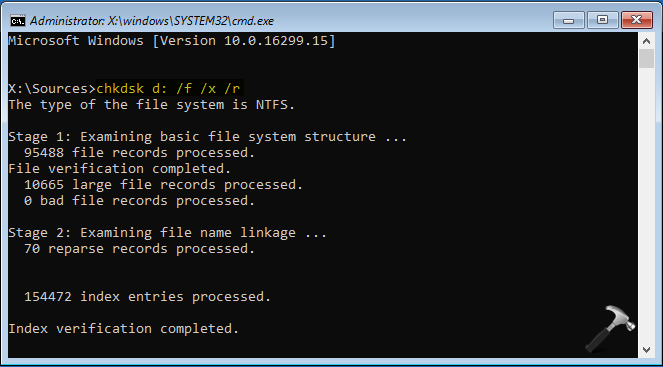 If Windows found bad sectors and repairs them, you can close Command Prompt and reboot the machine, see if the issue is resolved now.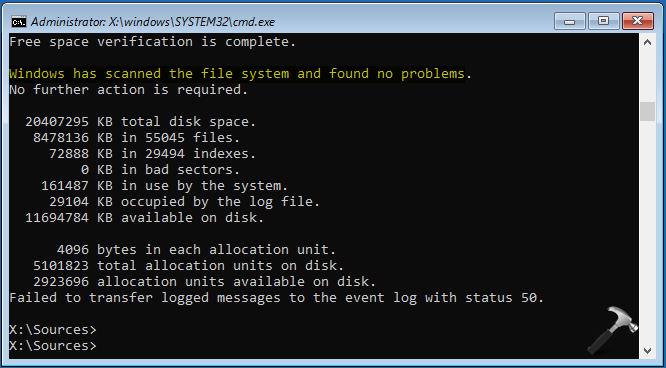 In case if the command execution reports Windows has scanned the file system and found no problems, you can go ahead and try FIX 2.
FIX 2 – Repair Boot Records
This error may be then associated with Boot Configuration Data (Boot/BCD) file. Hence re-creating the boot records can help you magically with this problem. Repairing Master Boot Record aka MBR can be easily done with the help of steps mentioned in following guide:
Steps to repair Windows 10 Master Boot Record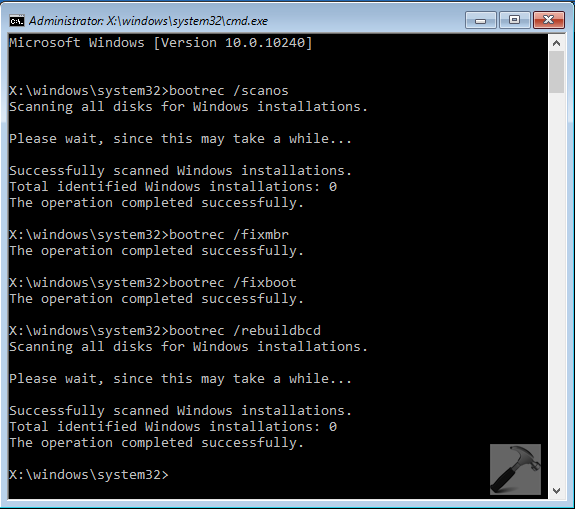 Hope something helps you!