Most of the guys here asked me that how I use content downloading on the Internet? The answer is "by using accelerators". Today, in this article, I'm going to share one of them with all of you.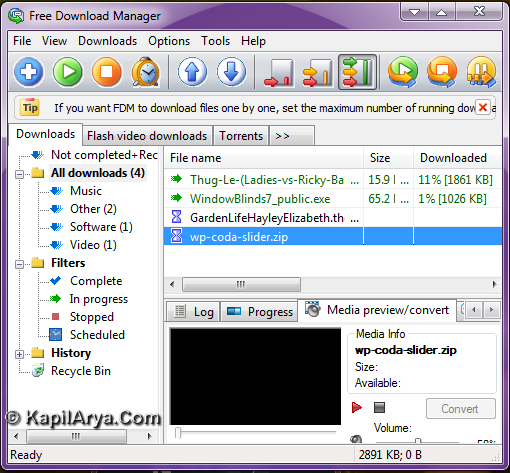 Free Download Manager (FDM) is one of my favorite download manager. I like it because it is a freeware, easy to use, light sized open source software. Aid to this, it is best on security and stability over other participants in its category.
Some of the excellent features of this tool is as follows (as reviewed on latest version, you can check its website to learn about new features):
Free Download Manager : Free Internet Downloading Manager & Accelerator
1. Increase your download speed and resume broken downloads : The software accelerates downloading of a file by splitting it into parts. As a result download speed can be increased by up to 600% and even more! The tool is quite capable to start paused download due to casual interruption.
2. HTTP/BitTorrent/FTP supported : This tool allows you to download files from HTTP, HTTPS, FTP, Proxy servers. Files can also be downloaded from BitTorrent Protocols.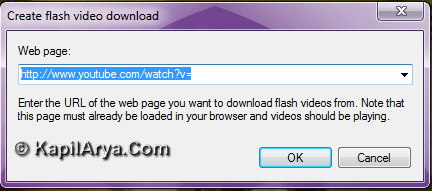 3. Flash video downloads : Using Free Download Manager, you can easily download videos from Youtube, Google Videos etc. in either native or .flv format / your desired formats.
4. Remote control : Create new downloads or view the list of active and completed downloads remotely, via Internet.
5. Portable mode : For using this tool on other systems, you can easily create the portable version of this tool and use it on different computers with same settings.
6. Free software with GPL : This software is free, open source software with General Public License.
7. Multiple language supported : The software is compatible with all popular languages. So that users from different regions can easily use it with no trouble.
8. Enhanced audio/video file support : Previews audio/video files before download is completed and convert file format after download.
Free Download Manager is supported on Windows XP and all higher version of Windows. You can download this utility at http://freedownloadmanager.org.
Hope you find the tool useful!