We all know that Microsoft will be releasing Windows 10 V1903 to end users next month. At the moment, Windows Insiders are testing V1903. Meanwhile, Microsoft has also released Windows 10 V1903 to Visual Studio subscribers.
While Windows 10 V1903 was under development, Microsoft announced that they will separate search and Cortana. As the final build of 19H1 development branch i.e. 18362 is here, we can see this in action. The below screenshot is taken on Windows 10 running V1903 and you can see there are separate icons for Windows Search and Cortana.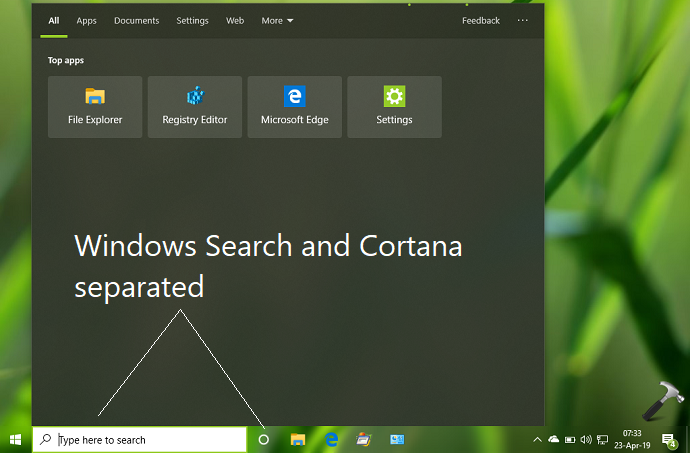 Windows 10 V1903 Separates Search And Cortana
So with Windows 10 V1903 onwards, you can separately manage Windows Search and Cortana. Actually, this ability was being demanded by Windows users for a very long time. Microsoft tested this possibility with Preview build 18317 they got positive feedback from Windows Insiders.
Here's what Microsoft says about this "We'll be decoupling Search and Cortana in the taskbar. This will enable each experience to innovate independently to best serve their target audiences and use cases. Some Insiders have had this update for a few weeks now, and we appreciate all the feedback we've received about it so far". The company adds that they've also decoupled settings for these two independent features.
So you can spot an independent Search section in Settings app. You can manage all the search settings in this section, like you've managed in Control Panel in the past. You can configure search permissions, history, cloud content search. Users can also rebuild the search index and troubleshoot problems with search inside this newly introduced Search section.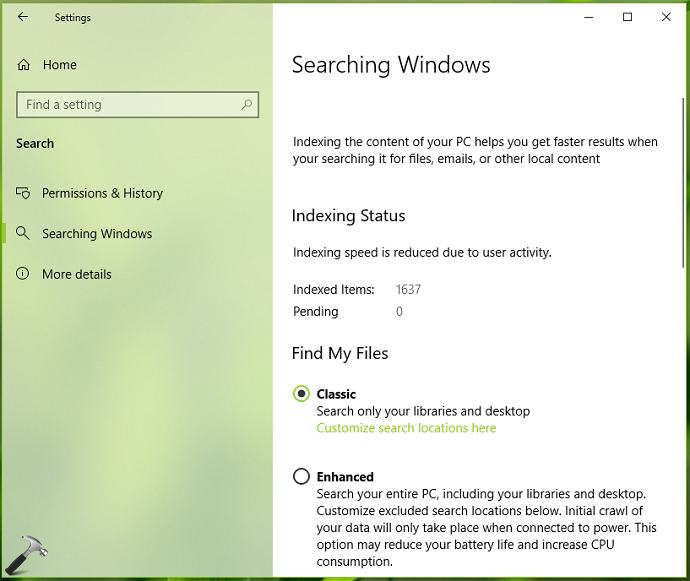 To hide search icon, you can simply right click on taskbar and select Search > Hidden.
To keep search icon and remove Cortana icon, right click on taskbar and uncheck Show Cortana button.
Hope you find this new addition useful in V1903!
Also read: How to enable and use light theme in Windows 10 V1903 or later.