In order to speed up your Windows 10 operating system processing, Superfetch service is there. This service is actually the successor of Prefetcher service, which was available in previous versions of Windows. This service is directly responsible for storage of program information and is thus able to speed up your machine.
By default, the Superfetch service is started automatically, when your computer boots up. The Superfetch technology smartly manages Windows background processes and attempts to speculates the upcoming processes. This helps the OS to load the required components, which will be then used in the upcoming processes. Superfetch service simply keeps the records of memory utilization for most used programs, which helps it to predict resource requirement for future occasions.
But due to Superfetch service, Windows users may came around a very common issue of high disk usage. This problem may heat up your system and in some cases disk failures may occur too. Better to understand here that not every system have high disk usage due to Superfetch service. However, if you're facing the problem of high disk usage, you're recommended to disable Superfetch service and see if it helps.
Here's how you can disable Superfetch service in Windows 10.
How To Disable Superfetch In Windows 10
WAY 1 – Using Services Snap-in
1. Press

 + R and type services.msc in the Run dialog box, hit Enter key to open Services snap-in.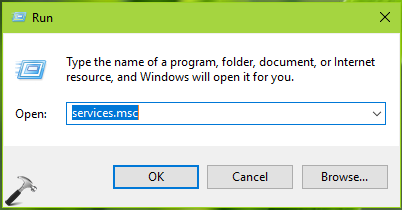 2. In Services snap-in window, scroll down and look for Superfetch service. Double click on the service to modify its status.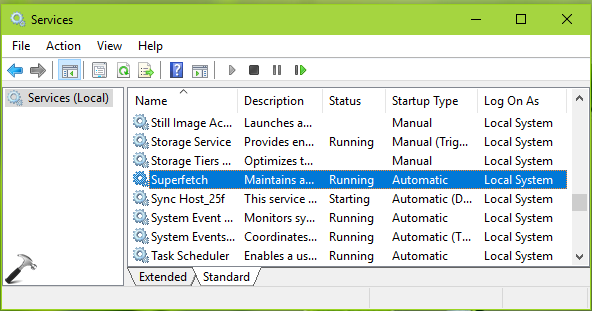 3. In the service property sheet, first hit the Stop button to terminate the service. Then select Startup type as Disabled. Click Apply followed by OK. Close Services snap-in.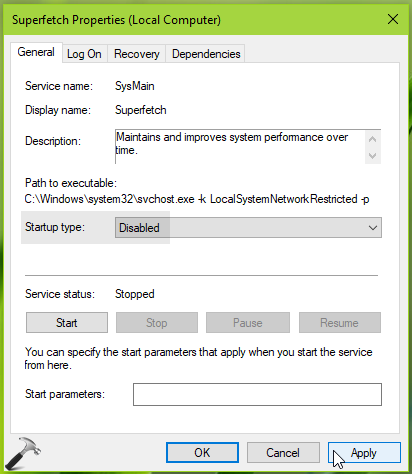 This should disable the Superfetch service on your machine.
WAY 2 – Via Command Prompt
1. Right click Start Button or press

+ X keys and select Command Prompt (Admin).
2. In Command Prompt window, type/paste following command and press Enter key:
sc stop "SysMain" & sc config "SysMain" start=disabled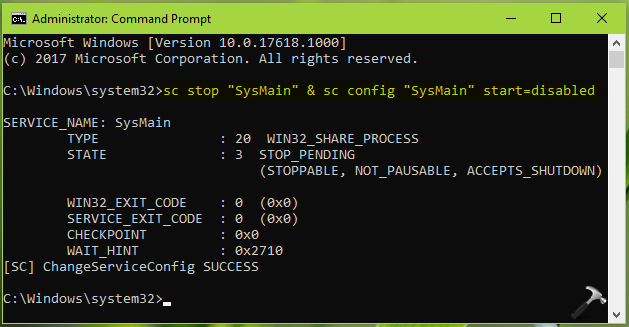 3. You should get [SC] ChangeServiceConfig SUCCESS in return, after running the command. This means you've successfully disabled Superfetch service.
FYI: To enable Superfetch service again, simply Start the service in Services snap-in and set its Startup type to Automatic. You can also run sc config "SysMain" start=auto & sc start "SysMain" command to start the service, via Command Prompt.
That's it!