3. After clicking Next, you'll see the Preparing window: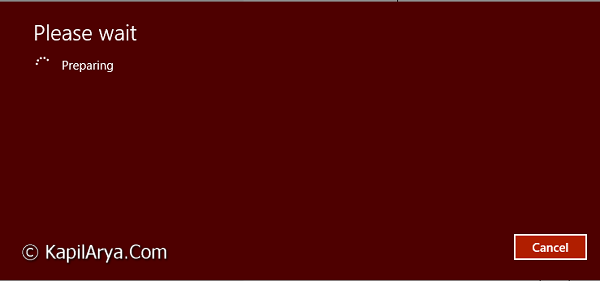 4. There might be a possibility that Windows will ask you to insert the installation disc (in case you're not running Windows 8 that came pre-installed by OEM), you can try the method of this article to skip it:
See : Some files are missing. Your Windows installation or recovery media will provide these files.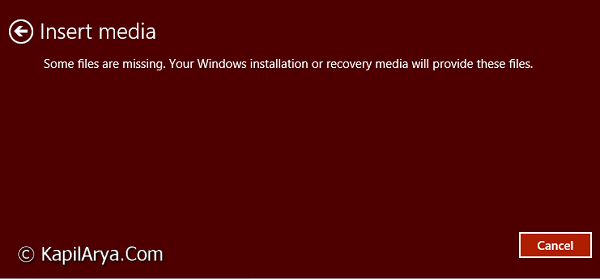 5. When everything is ready, Windows will provide the option to do Refresh: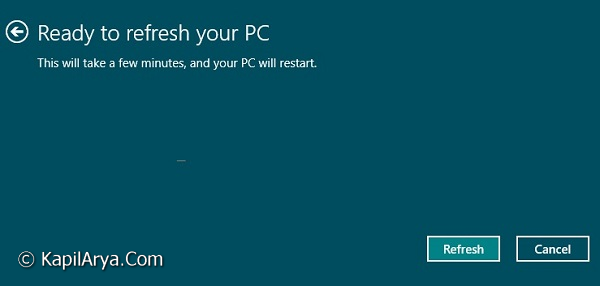 After clicking Refresh in above screen, Windows will start refreshing and you can log back to refreshed Windows after finishing. That's it!
Refresh Windows 8.1 At Boot
1. Boot to the System Recovery Options using your Windows 8 or 8.1 installation DVD or USB thumb drive, or ISO file if in a virtual machine, and click on the Refresh your PC option (for dual boot, at boot menu, press F8 to get Advanced Options, then pick Troubleshoot) :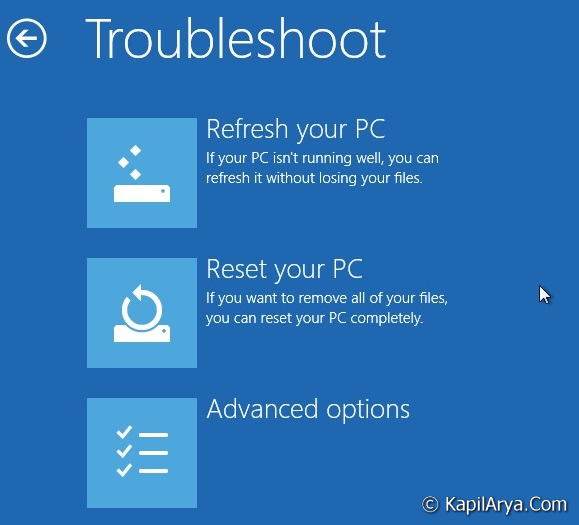 2. Click on Next: