If you're running Windows 10 Pro atm and planning it to upgrade to Enterprise edition, this article is for you. Microsoft has simplified the Windows 10 edition upgrade process so smoothly that you won't loose any data in the upgrade and complete it even without a reboot.
Since these days Microsoft offers multiple edition Windows 10 ISO files, its really quick and easy to switch between editions. So if your Pro edition is installed using an ISO file with multiple editions, you can use Enterprise edition generic key to switch to Enterprise edition. Once you've switched to Enterprise edition, you can then activate it using the unique Enterprise edition product key you've.
Here are the steps you'll need to perform, in order to convert your Windows 10 Pro edition into Enterprise edition.
How To Upgrade Windows 10 Pro To Enterprise Edition
1. Starting with your Windows 10 Pro, open Settings app, go to Update & security > Activation. In the right pane of this window, click Change product key.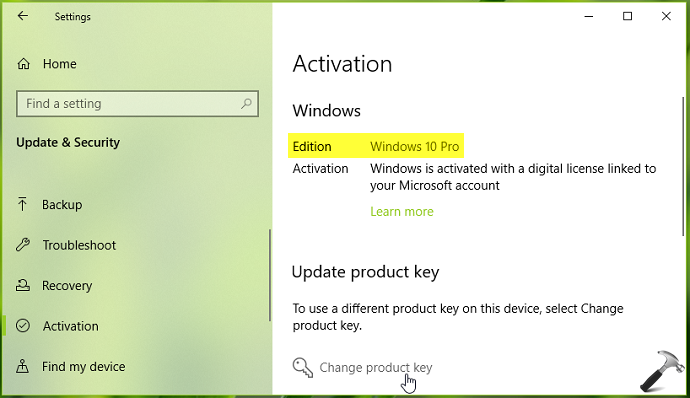 2. Now type following Enterprise retail edition generic product key in Enter a product key prompt:
XGVPP-NMH47-7TTHJ-W3FW7-8HV2C
NOTE: If you want to setup Windows 10 Enterprise with Key Management Server (KMS), use KMS specific product key i.e. NPPR9-FWDCX-D2C8J-H872K-2YT43 instead and then connect your Enterprise edition to organizational server to activate it.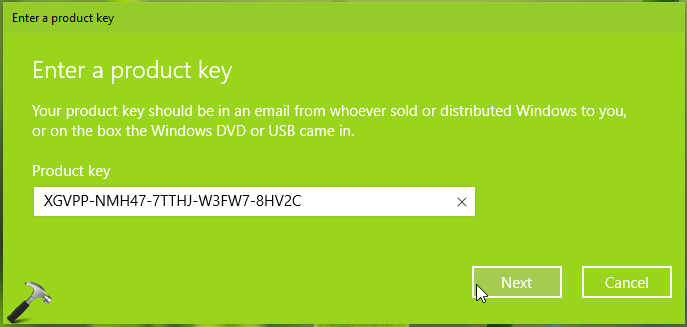 3. Then click Activate button in Activate Windows.

4. Since you've used Enterprise edition generic retail license key, this won't activate your system. So again click on the Change product key link on Activation screen.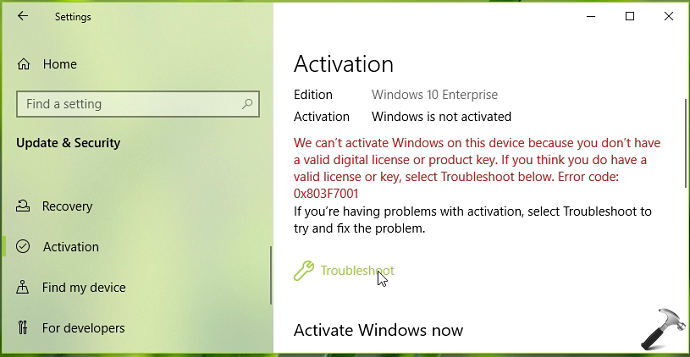 5. Now type your genuine and unique Enterprise edition product key, click Next.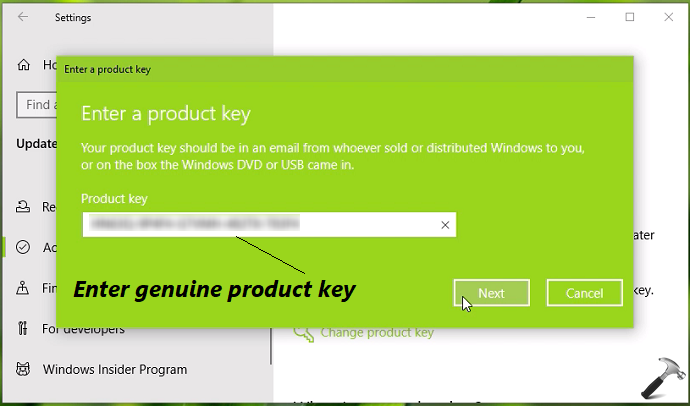 6. In few moments, you'll receive Windows is activated message.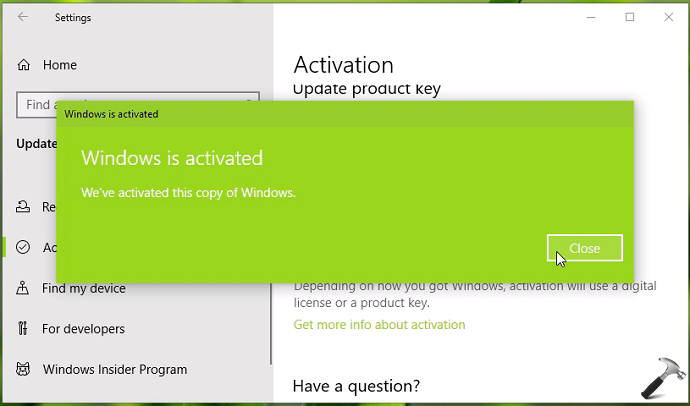 7. To confirm the edition change, refer to Activation screen which must be saying that you've Windows 10 Enterprise edition installed.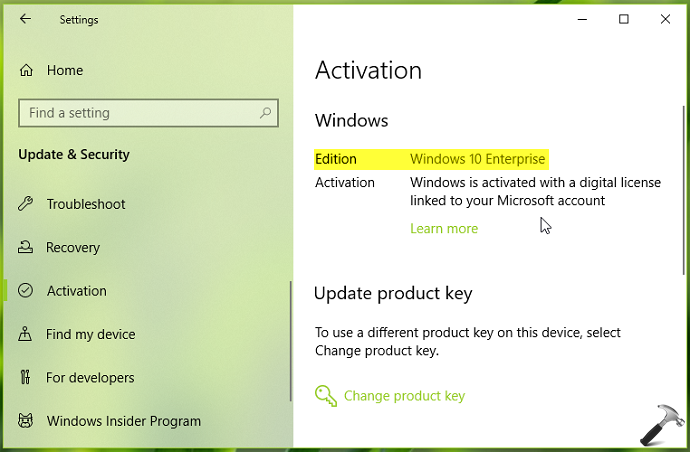 So in this way, you've successfully upgraded from Windows 10 Pro to Enterprise edition. Check following video for illustration:
That's it!
Also see: How To Downgrade Windows 10 Enterprise To Pro Edition.