Previously, we've shared you following guide to convert your Pro edition into Enterprise edition:
How To Upgrade Windows 10 Pro To Enterprise Edition
Enterprise editions are usually used by corporate networks. In case if you're no longer part of any organizational network and want to convert back your Enterprise edition to Pro, this article will help you with that. There might be some other reasons as well, which leads you to convert Enterprise into Pro edition such as activation method, telemetry etc.
But the good thing is that you can easily downgrade your Enterprise edition into Pro without reinstalling entire operating system and without losing your data. This is possible because the Pro edition and Enterprise edition are installed from same multiple edition Windows 10 ISO file. The ISO file based installation lets users to install or switch to any edition of choice they want.
So in this article, we'll simply use Pro edition generic product key and switch back to Pro from Enterprise. As you've previously upgraded from activated Pro edition, your system will automatically activated when you switch to Pro. In case if you're switching to Pro edition from Enterprise (never upgraded Pro to Enterprise), you'll need to additionally activate Pro edition with its unique license key.
Please refer below mentioned steps to convert your Windows 10 Enterprise to Pro edition.
How To Downgrade Windows 10 Enterprise To Pro Edition
1. On your Windows 10 Enterprise, go to Settings app > Update & security > Activation. In the right pane of this window, click Change product key.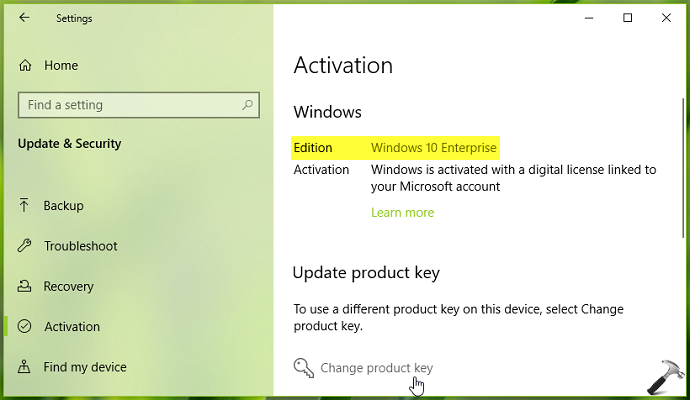 2. Now type following product key in Enter a product key prompt and click Next:
VK7JG-NPHTM-C97JM-9MPGT-3V66T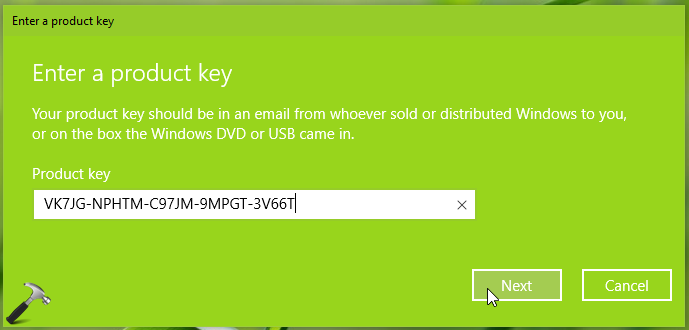 3. Moving on, in Activate Windows prompt, click Activate button.

4. Assuming you've previously upgraded from activated Windows 10 Pro to Enterprise edition, in few seconds, you'll receive We've activated this copy of Windows message. Click Close.

5. You can now check and confirm the Edition, which should be pointing to Windows 10 Pro.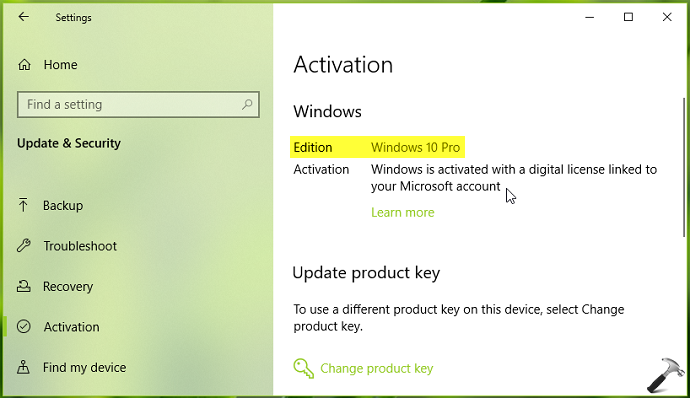 In this way, you can downgrade Windows 10 Enterprise edition to Pro edition.
Check this video to illustrate this method:
That's it!