Microsoft recently rolled out Office 2016 update for their productivity suite. You can read more about this release in following article:
Microsoft Office 2016 Released, Buy Now
If you're curious about new and amazing features of Office 2016, here are they:
[Microsoft Office 2016 REVIEW] 7 New Amazing Features In Office 2016
Today, while working on Excel 2016, I found that the application crashed when exit it. There seems to be continuous crashes each time when I quit from Excel app. This was crashes for Excel Desktop app, not for the Universal App. In this situation, application gives you following message when it crashes:
Microsoft Excel has stopped working
A problem caused the program to stop working correctly. Windows will close the program and notify you if a solution is available.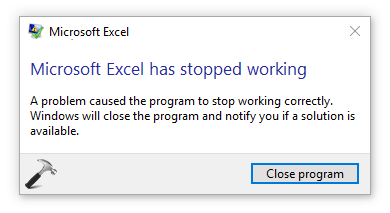 There may be various factors that could contribute to this problem. Hence there is no definite fix for the this issue and the it could be solved in various ways – depending upon what works for you. In this article, I'm providing you some suggestions that you can try in this case. These solutions are very common and worked for many users already, who have faced this weird problem.
FIX : Microsoft Excel 2016 Has Stopped Working On Windows 10
FIX 1 – Using Windows 10 File Explorer
The problem of Excel app crashing at exiting is especially faced by users on Windows 10. We've observed that turning on list view in File Explorer helped some users to solve this issue. So if you're on Windows 10, do try these steps and see if they helps:
1. Open File Explorer.
2. In the View tab under Explorer's ribbon, select the List as default view.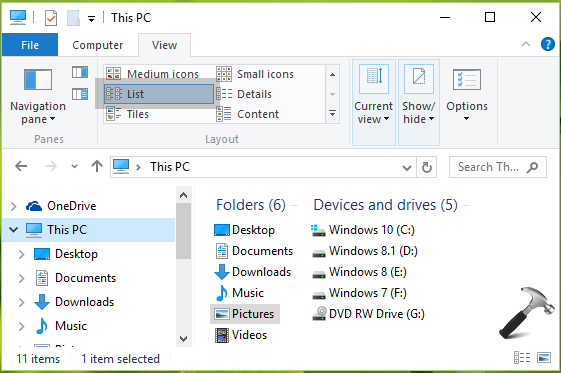 Now check the status of issue and see if it has been solved. Microsoft is also aware of this problem, and they are expected to push some updates that will fix the problem. Till, then you can rely upon this workaround.
FIX 2 – Disable Add-ins (Hit and trial method)
Sometimes, some corrupted add-ins may also contribute to this problem. If that is occurring on your system too, you should try disabling the add-ins one-by-one and check if issue gets resolved. This is generally referred as "hit and trail" method. Go ahead with these steps:
1. In Microsoft Excel, go to FILE > Options.
2. In the Excel Options window, select Add-ins against Manage and click Go.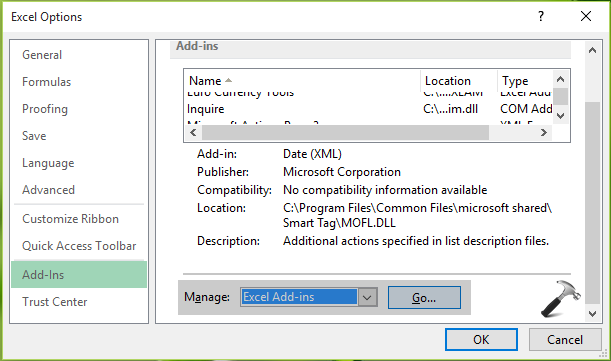 3. Finally, disable add-ins one by one and keep checking the issue status. In this way, you'll be able to locate that add-in which is root cause here.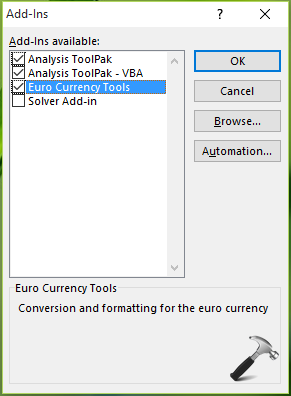 FIX 3 – Perform Offline Repair Of Office Installation
Office 2013 or 2016 comes with facility to repair the Office installation offline. Repairing install will not only fix this problem, but will also fix if you're having any other issues with Office package. The steps to perform repair is given in following article:
Steps to repair Office 2013 or Office 2016 installation
We hope something should help you!