Windows can do a lot, but it can't do everything. Windows users occasionally shoot envious glances at Linux, which promises good security, is rarely affected with viruses and is thus well suited for online banking.
Oracle VirtualBox : Virtualization Reloaded
Talking further, Apple's Mac OS X is also quite coveted owing to its trendy user interface and dedicated applications. Some users may also want to test console games or other software not meant to run natively on Windows or on their systems. Virtualisers and emulators enable you to run all these systems on a Windows PC. Oracle's VirtualBox is such a virtualisation software.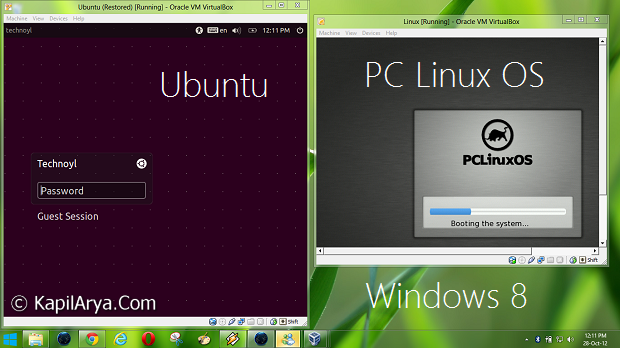 To use VirtualBox, you just need to install it on primary OS (often used). Then it install secondary OS using New button given on the VirtualBox window. Click Next for the prompts and create the disk for new OS to install. Open the virtually created disk, and then boot from DVD or USB or ISO image to install secondary OS. That's it.
Oracle VirtualBox : Features

A problem with leaking connections in conntrack has been fixed;
Support for ConsoleKit sessions has been added in the vminfo service of VboxService;
VirtualBox no longer crashes during remount, under certain conditions;
Guest memory metrics collection has been fixed;
Several minor fixes, including palette fixes, have been implemented;
If the host folder of a shared folder mapping does not exist, keep it active but mark it as invalid to prevent inconsistent saved states;
Converting disks from raw images has been fixed.
You can download the latest Oracle VirtualBox at http://www.oracle.com/technetwork/server-storage/virtualbox/downloads/index.html.
Enjoy virtualization using VirtualBox!