Wish to post your photos on Facebook but wish you could retake them? Like the one where you can really see the dark circles under your eyes, or the ones you forgot to put on lipstick? Now you can. With Perfect365, you can make everyday pictures, picture perfect!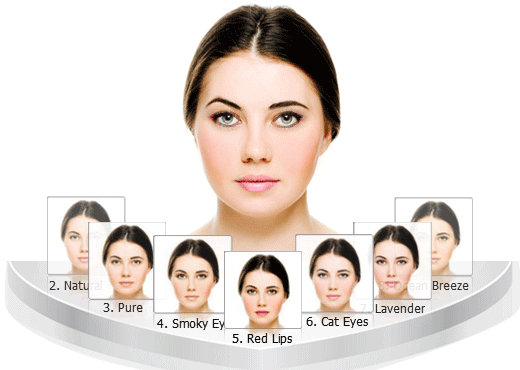 Perfect365 is a freeware photo enhancing tool which is to use even if you are not the photo editing specialist. It improves the beauty with photo with touch-up, make-up and face enhancing tools.
Perfect365 : Recharge Your Photos With One-Touch Photomaker
Following are some exciting features of this freeware tool:
One-Click Style Templates : All it takes is one click to refine your photos. Apply a pre-set template to quickly touch-up your photos. It's easy and fun! Click the Get More button to add additional pre-set style templates to the collection.
Instant Multi-Face Detection : With Perfect365 PC version, up to 20 faces in a photo are instantly detected. Our software even detects slightly tilted heads or faces covered with sunglasses. Just import a group shot and find everyone's good side!
Easy & Simple Share On Social Networks : Collect and share new looks with friends and family. Save your makeover and post your transformed photos on Facebook, Twitter and Flickr.
Facial Point Adjustments : The effects are not applied correctly Click on "Adjust Key Points" button to adjust the facial points.
One Click Makeover : Simply import your photos, the application automatically detects your facial points and list out all the face detected above the preview screen.
You can download this tool at http://www.perfect365.com/download.html.
Hope you find the tool useful!