Laptop is one of the most used thing in a day by professionals. Even I spend my most of time on my laptop. So missing or lose of a laptop is a horrible experience for one which no one wants to face.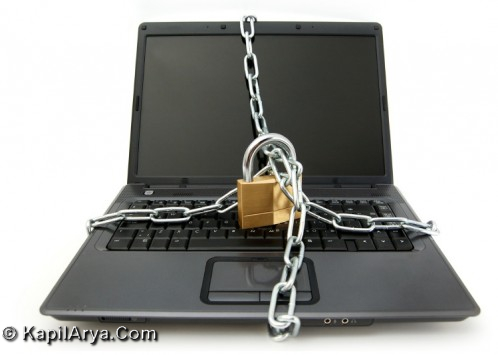 But what if it happen to you, how to recover your fully data loaded laptop? In this article, we'll tell how to solve this problem with famous Prey laptop tracking apps. So lets begin…
Prey Apps : Recover Lost Or Stolen Laptop
1. Firstly using below link, download the latest version of Prey apps. Prey apps is also available on my devices and you can install them to secure your devices. Here you need to download Prey apps for your Windows laptop. Installation process is very handy, just follow the defaults. Get this tool at http://preyproject.com.
2. Now here is how to configure the app to track your laptop. Basic is setup of reporting method. Using Prey Configurator register as new user.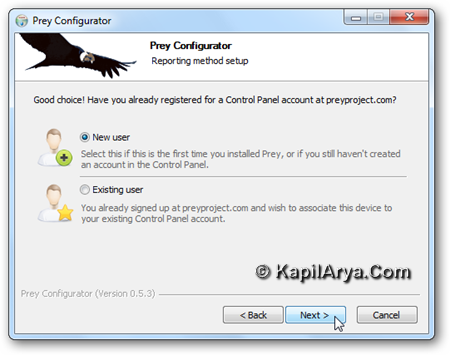 3. Under setup provide your name, email, password. Under device setting give the device name whatever it is and finally select the device to protect. If you are protecting computer then select device type as Desktop else if you are protecting laptop then select device type as Portable. After clicking Create you will be confirmed about successful creation of your account.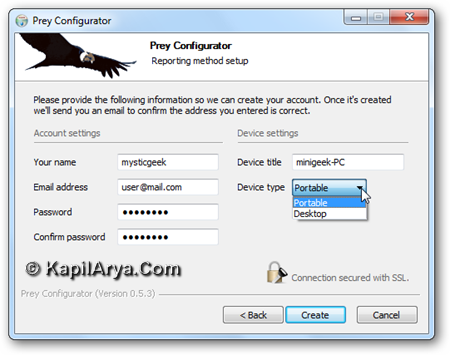 4. Now check the email account which you provided in step 3. It will led you to Prey Control Page where you can see your device listed there.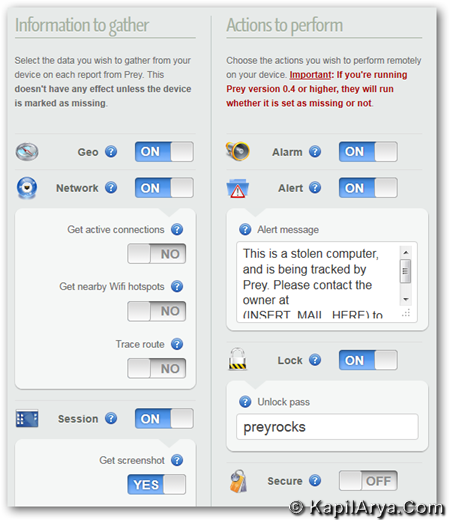 5. To test it out or if your device is actually lost or stolen, click on the device you want to recover under your devices. It will take you the control panel shown above where you have several options. Under Current Status set it to missing and set the frequency of reports and actions. Set the information you want to get in along with the actions you want to perform. Just leave the defaults for the alert message and password to unlock it (change it if you want).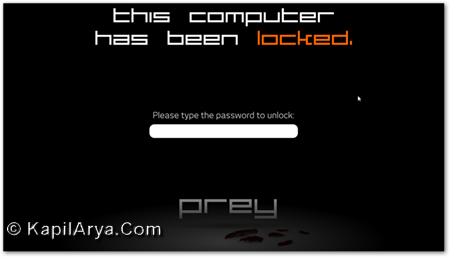 6. That's it. Your device protection is now enabled. Hence, if someone theft your laptop/computer they'll see above shown log in screen and will not be able to access the data inside machine.
7. Depending upon what you set the report interval time, you'll receive your first report. Click on the link inside the report to go Prey's site and read whole about it. Since Geo location is enabled, the actual location of device will be located on website.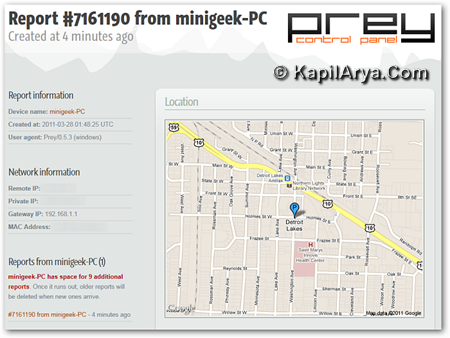 8. Last but not the least, you can see the picture of the thief using this apps. All you need to do is ON the webcam option. So it will be quite easy to capture the thief with clear photograph. Also he/she will never know how they got exposed!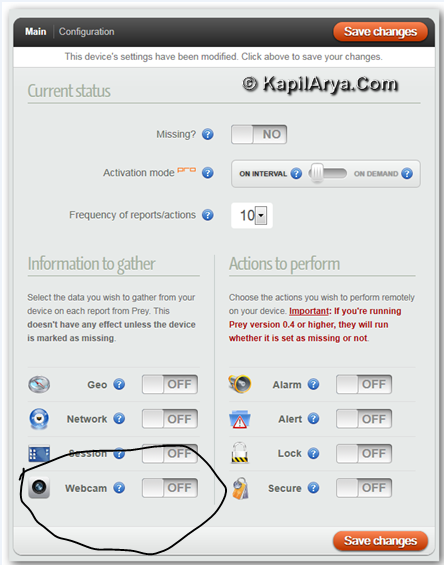 Hope you find the tool useful!