If your network usage of Windows relies on dail-up connection or VPN client, you must have complete information about Remote Access Connection Manager service. In this article, we'll share why is Remote Access Connection Manager service present in Windows 10 and what it does and what to do if it is not working.
Remote Access Connection Manager Service In Windows 10
So the Remote Access Connection Manager service (RasMan) basically manages dail-up and VPN connection to the Internet from your Windows machine. The same service manages these connections to other remote network connected to your system.
The service is Running and have its Startup Type set to Automatic, by default. You can double click on this service in Services snap-in (run services.msc command to access it) and change it status on service property sheet.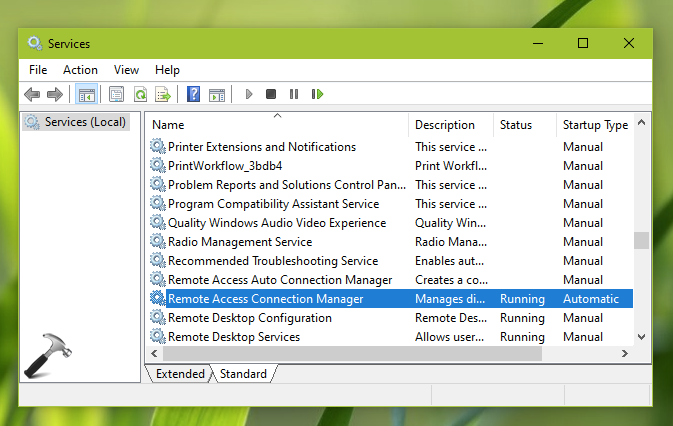 The services is uses local system account for its operation. The dependency services for this service are Network Store Interface Service and Secure Socket Tunneling Protocol Service. If either of these dependency services are not responding, missing, corrupted, Remote Access Connection Manager service will not work as expected.
Remote Access Connection Manager Service Not Working
If you're on Windows 10 V1903 aka May 2019 Update and have installed KB4503293 released on June 11, 2019, the Remote Access Connection Manager service may not be working then. This is a known issue with this update and Microsoft is aware of this problem. As per Microsoft, you may receive error '0xc0000005' with VPN devices which are set to non-default telemetry setting of 0. An Event ID 1000 referencing 'svchost.exe_RasMan' and 'rasman.dll' may also be logged in Event Viewer is this issue.
If your VPN devices are configured to manual setting, you may not experience this problem. However, if VPN profile is configured as an Always On VPN, this issue is expected. Microsoft is working on a resolution for this issue and the patch will offered via upcoming Windows Updates. Till then you can try this registry based workaround to configure telemetry:
1. Open Registry Editor.
2. Go to HKEY_LOCAL_MACHINE\SOFTWARE\Policies\Microsoft\Windows\DataCollection.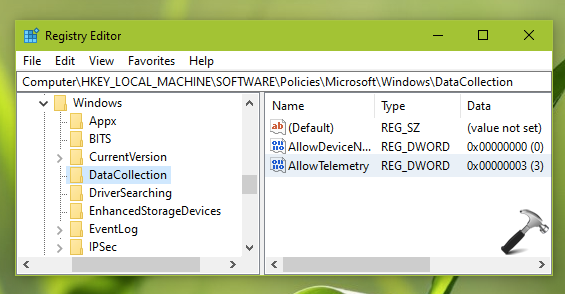 3. Set the AllowTelemetry registry DWORD (REG_DWORD) to 1, 2 or 3.
For complete details about configuring telemetry, refer this article.
Feel free to drop us a comment, if you're facing issues with RasMan service!