Good news for users looking forward to Windows 10 version 1903! Microsoft has finally released V1903 aka May 2019 Update to end users. This means, you'll be able to get this update via Microsoft channels such as Windows Update, Media Creation Tool, Update Assistant and in ISO format.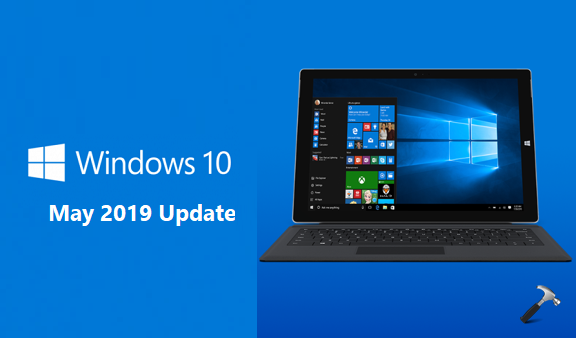 Windows 10 Version 1903 was earlier announced in 4 April, 2019. At the time, Microsoft said they'll first roll out this version to Windows Insiders for final testing. Insiders via Release Preview ring were able to download V1903 and provide feedback to Microsoft. This feedback should be used to rectify the issues and make the final build more stable. Also, Version 1903 was earlier released for Visual Studio subscribers.
You can refer to our following article to learn what's new in Version 1903:
List Of New Features In Windows 10 V1903 (May 2019 Update)
Microsoft Released Windows 10 V1903 (May 2019 Update)
How to get Windows 10 Version 1903 right now?
To get Windows 10 V1903 on your system, simply check for latest Windows Updates. Go to Settings app > Update & Security > Windows Update. Or you can checkout this article to learn how you can download Windows 10 V1903 ISO file. The ISO file can be used to make clean install of Version 1903 as well as in upgrading existing version to V1903.
If Windows Update doesn't offers you Version 1903, you can run the Update Assistant tool which is available here. Simply run the tool and click Update Now.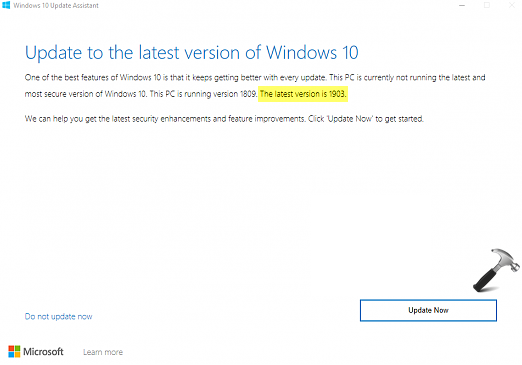 Known issues in Windows 10 Version 1903
There may be known issues which Microsoft has discovered with Version 1903. We recommend you to first go through the list of known issues provided by Microsoft, and check if you're affected and then only proceed to upgrade.
In case if you face any issue after upgrading to Version 1903, and the issue is not listed under known issues, you can roll back to your previous Windows 10 version and leave a feedback via Feedback hub app.
See this video to quick learn how to upgrade to V1903:
We hope you'll enjoy V1903 update!
Also see: This PC can't be upgraded to Windows 10 error while upgrading to V1903.