ResEdit is a freeware utility for the ultimate customization of Windows resource files. This handy tool allows us to edit resources for system  files and complied resource scripts. You can call it an alternative to well known "Resource Hacker". If you're a C++ developer, you must give it a try. ResEdit is available for both 32-bit and 64-bit platform.
ResEdit : Free Utility To Edit Windows Resource Files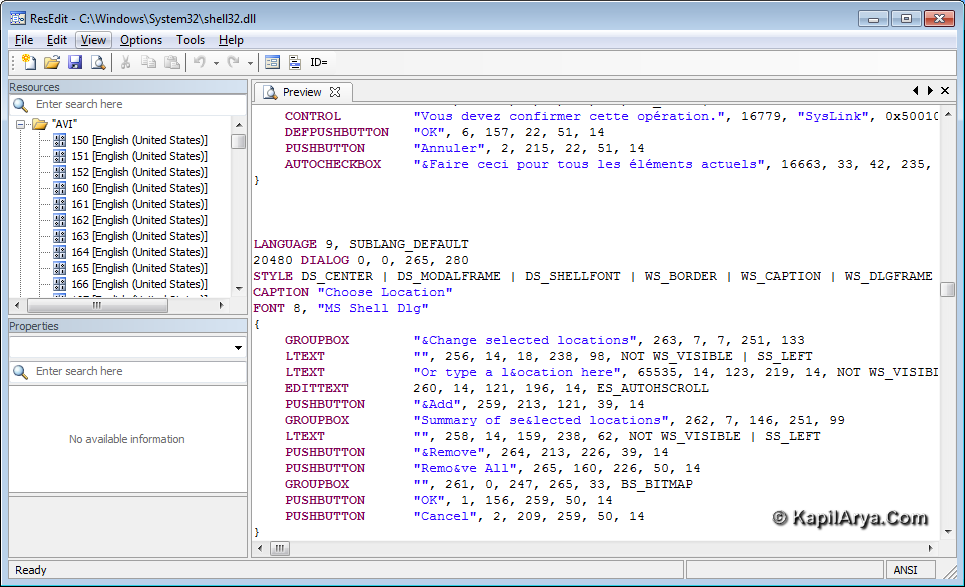 Here are some highlights of this tool:
Supported formats : Resource script (RC), Compiled Resource Script (RES), Win32 Portable Executable (EXE, DLL files)
Importing RC files generated by Microsoft Visual Editor resource editor
Format conversion in command line mode
Unlimited undo/redo buffers
Advanced dialog editor : All existing kinds of Win32 controls are supported (static text, buttons, edit controls etc.)
Basic picture editor for modifying bitmaps, icons, cursors
Possibly to include all sort of resources
Customizable layout : drag and drop panels to place wherever you want
You can download this tool at http://resedit.net.
Hope you find the tool useful!