Every year, Apple releases an upgrade to iOS, the most advanced mobile operating system. This year iOS get its upgrade to 10th edition and it looks more powerful and robust than ever. Though iOS 10 didn't brought any big impact to user interface (UI) but it has made some nice enhancements which makes users to worth upgrading to it.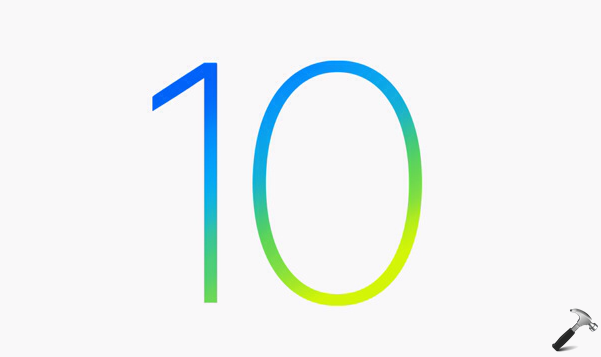 If you haven't upgraded to iOS 10, you can follow the steps mentioned in this guide to upgrade now:
How To Upgrade Your iPad To iOS 10
After using iOS 10, I found that the upgrade actually improved my iPad – exactly what I wished for. The number of crashes on it is very less as compared to iOS 9. All the newly introduced enhancements are working perfectly. In short, the upgrade to iOS 10 didn't gone vain. Here are the new features of iOS 10 which makes it more awesome.
REVIEW : What's New In iOS 10?
1. Improved Lock Screen
Lock screen in iOS 10 is much much improved and the 'Slide to unlock' is finally removed. So the new way to get in is by pressing Home button. Although all the multi-finger gestures are still working as usual. You can see in the below screenshot that date and time are shifted more towards left so that you can enjoy the wallpaper without any interruption. Also note that you can now reply messages and emails directly from Lock Screen without opening the corresponding apps. This feature is already available in Windows 10 Mobile.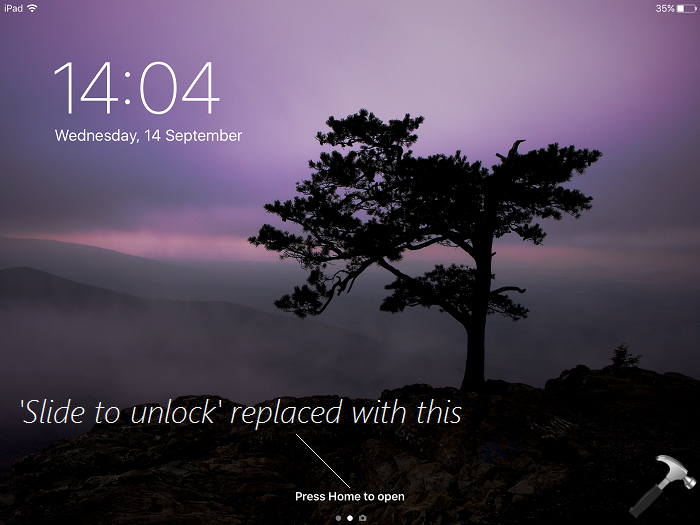 The below shown image tells how the lock screen looks while playing music. Whether you've bought music from Apple Music Store or if you're using any third-party music app, the lock screen beautifully shows the currently playing music info.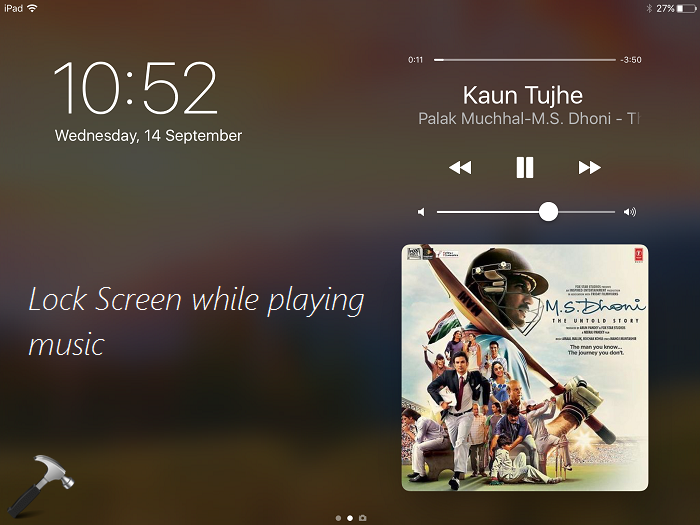 You can swipe right to this screen to open Camera on the go. In iOS 9 or earlier, you need to swipe to top to open Camera.
2. Handwritten iMessages
Apple has improved its messaging app version after version to compete with third-party apps such as Whatsapp. The newer iMessages app has added some interesting new features that everyone will love. With this upgraded app, you can send handwritten messages. When you type words like 'Congratulations', 'Thank you', 'Happy Birthday' etc., they are shown with animation effect to the recipient.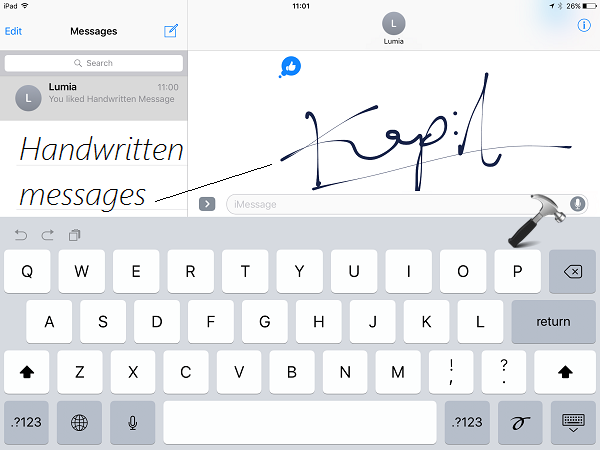 You can also tap on your messages and highlight them with an annotation (for ex. like, dislike etc.) so that you can easily find the highlighted message later.
3. Distributed Action Center
Action Center is now divided into two different cards in iOS 10. The first card shows the controls for Airplay, Airdrop, WiFi, Bluetooth, brightness, airplane mode, do not disturb, rotation lock, timer and Camera. While second card is only useful while playing media content. However, in my opinion, the earlier Action Center was much convenient and easy to use. The new one requires an additional tap to control things, so this is not great move!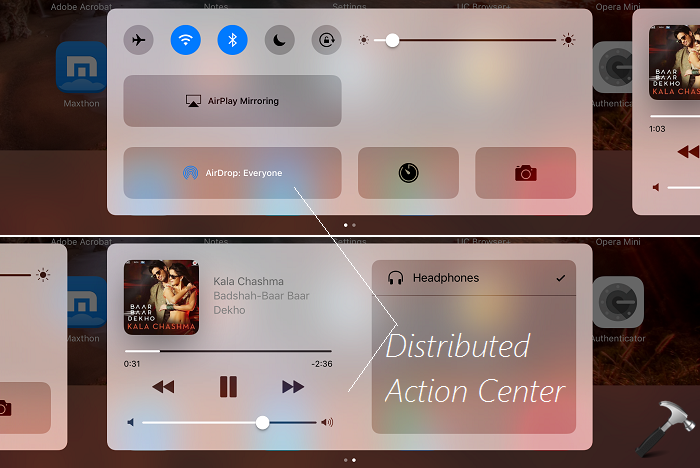 4. Redesigned Notifications and Search Screen
The search screen is now styled in parallel to lock screen and it looks great now. You can add additional widgets to get better experience over it. Here's how the search screen looks in iOS 10: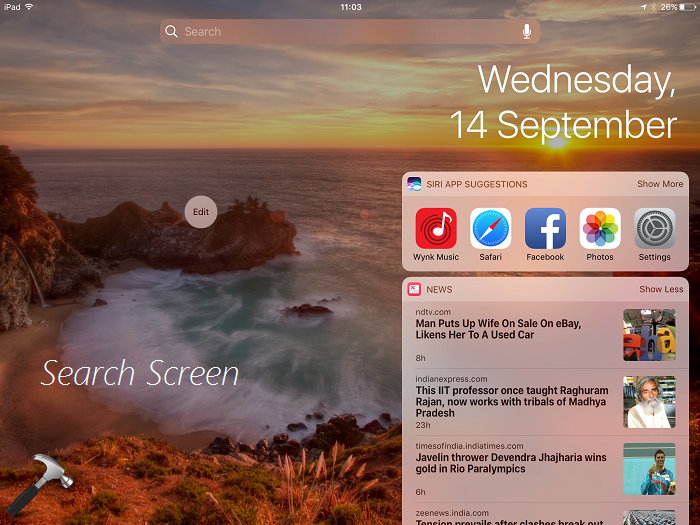 There are also some nice improvements to notifications view, this can be observed from following screenshot: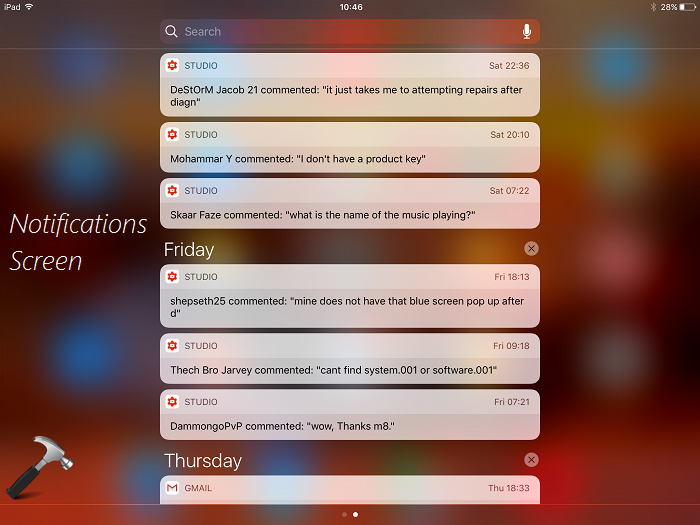 5. More Options To Handle Images/Videos
When it comes to share your stuff, iOS 10 has got more options. You can now easily share your images or videos with variety of available ways as shown in the image below. Adding your stuff to iCloud drive has became more easier with the dedicated option introduced here.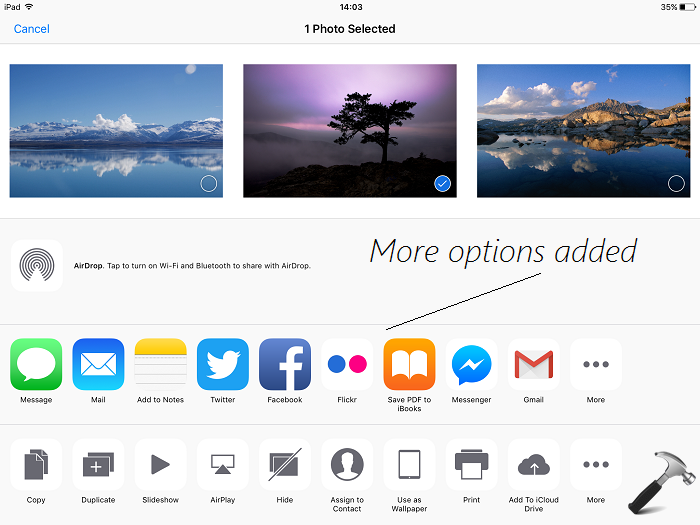 6. Improved Buttons In Camera App
Camera app inside iOS 10 doesn't requires you to zoom in/out using physical button because the control is now included in form of UI. Also the buttons have got a new trendy look to give pleasant feel. Here's how Camera app looks now: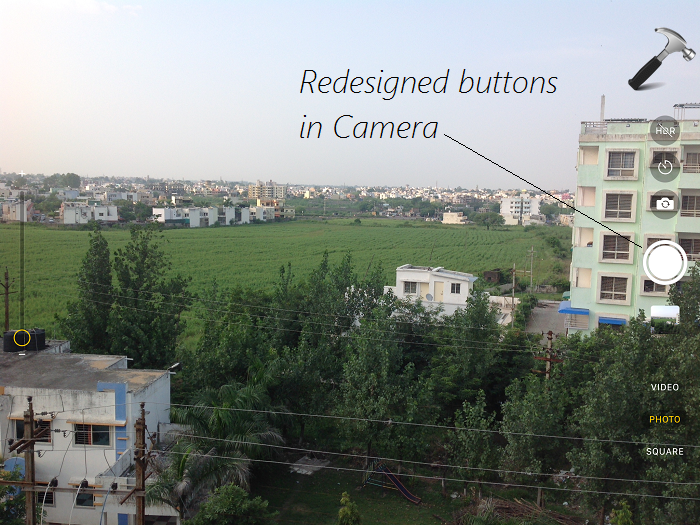 So this is all about the new and highlighted improvements in iOS 10.
FINAL WORDS
No doubt, iOS 10 has brought some nice feature additions to the table but has also introduced some crap elements such as distributed Action Center. If you think your iOS 9 is not working as expected, go ahead and install iOS 10. However there isn't anything new as far as UI is concerned.
That's it!