We all want an updated and safe Windows operating system that works flawlessly. Hence as an smart user, we must install all available updates to our machine. But sometimes if Windows Update base files are damaged, then you may face trouble in getting and installing upgrades.
In our past, we shared you some common approaches in following articles, that can help you to fix issues regarding Windows Updates:
Reset Windows Update components manually
Running Windows Updates troubleshooter
Recently, after running Windows Updates troubleshooter on one of our Windows 10 running machine, we came around a different error. Here is that one:
Service registration is missing or corrupt (Not fixed)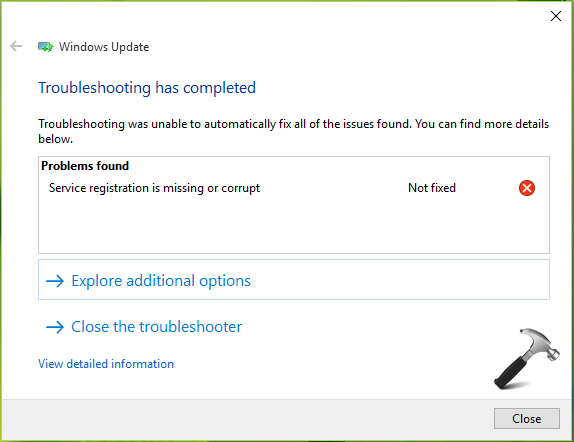 As you can see in the above shown image, the error has been detected by troubleshooter but it couldn't be resolved. Thus to fix problem with Windows Updates, we have to resolve this specific issue – manually.
If you emphasize on the message, it clearly indicates that the problem is caused by some root services required to let Windows Updates work. You can try these fixes and see if they helps you to overcome this issue.
FIX : Service Registration Is Missing Or Corrupt In Windows 10
FIX 1 – Start Windows Updates Related Services
If all of the base services related to Windows features are working properly, there is a chance that this issue can be bypassed. To ensure this, follow:
1. Press  

 + R and type services.msc in the Run dialog box, hit Enter key to open Services snap-in.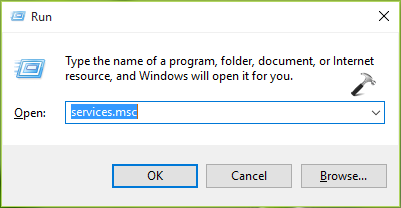 2. In the Services window, scroll down to look for Windows Update service. Since you're facing problem with corresponding feature, the service may not be running. You can right click on the service and select Start. Also make sure that service has Manual or Automatic as Startup Type.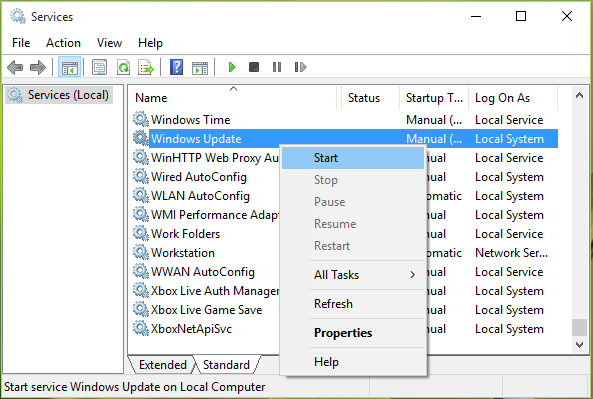 3. Repeat step 2 for other Windows Update dependency services like Background Intelligent Transfer Service and Cryptographic Services.
We hope the issue should by resolved by starting these services. However, if the problem comes back, you should repair Windows Updates required files as well utilizing steps mentioned in FIX 2.
FIX 2 – Repair Windows Updates Related & Other Corrupted System Files
Windows sets up an image of your installation as far as system files are concerned. While these files got corrupted or missing, the system image is also gets corrupted and it broken the OS functionality. You can try these approaches to repair system files:
1. System File Checker is one of the inbuilt functionality of Windows OS that helps you to scan integrity violations and fix them, if any. Here is the link to explore more about it:
Steps to run System File Checker in Windows OS
2. If the issues are beyond the scope of System File Checker, you can run DISM commands to fix your Windows machine image. The DISM commands you should run are mentioned here:
Steps to run DISM commands in Windows OS
Hope something helps! If problem still persists, you can go ahead with reinstalling Windows 10 without affecting your data.