After installing Windows 10, many users have reported that they can't open Settings app. While some others have complained that Store gets open when they're launching Settings app.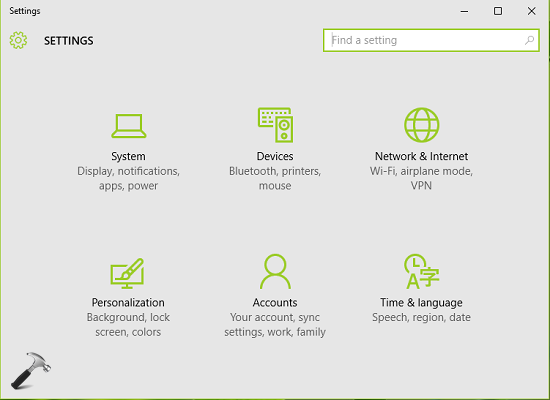 It's worth to mention here that both the apps are Universal Apps and registry fixes may not help you to fix them. However, you can try to re-register the Store app if you're facing this problem and see if it makes any differences in the situation:
How to re-register Store app in Windows 10
In case, if the issue still persists, read on.
FIX : Settings App Doesn't Opens Or Launches Store In Windows 10
Microsoft is already aware of this issue and they have acted immediately to solve this problem. For this, the company has released an automated troubleshooter which works significantly to solve this issue as soon as you run it.
You can download the "Microsoft Fix it" using following link:
DOWNLOAD LINK [33KB]
After downloading it, launch the CSSEmerg67758.diagcab file and you'll see following screen.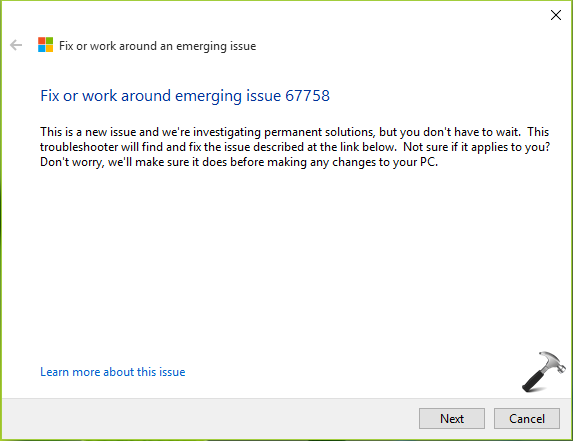 Now follow the on-screen instructions to let the wizard complete troubleshooting. Basically, the Fix it makes a check on some settings and fixes them if it found anything incorrect. When you're done with completing the troubleshooting steps, make a reboot and hopefully the problems you're facing should be resolved.
Microsoft has also released Cumulative Update for Windows 10 i.e. KB3081424 regarding this issue. So we suggest you to check your Windows Updates and necessarily install this update if you're facing this problem. This update does not, however, restore the Settings app if it is already experiencing this issue. After you have run the troubleshooter, make sure you have installed updates to prevent the problem from reoccurring.
Let us know if this helps you, Good luck! Checkout this fix, in case if Start Button is not working properly on your Windows 10.