Since the release of Windows 10, we've have seen that many users are facing trouble using Mail app in this operating system. Consumers are reporting various errors regarding this Universal App in user forums. Some says they can't sync messages, while others can't download attachments. There are also some users who can't sign in at all to the Mail app. In this article, we're going to discuss one such problem which is about syncing messages in this app.
In this scenario, when you try to sync view for your mailbox, following error appears:
Something went wrong
We can't synchronise at the moment. But you may be able to find more information about this error code at www.windowsphone.com.
Error code: 0x80070032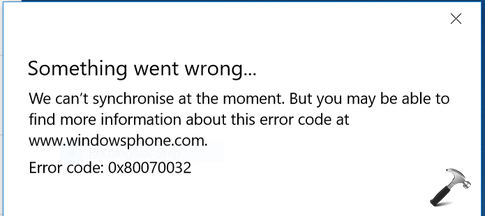 You may also get this message:
Something went wrong
We're sorry, but we weren't able to do that.
Error Code: 0x8000ffff
Since we're on Desktop, don't know why there is windowsphone.com mentioned in the first error message. Also there is no information on that site about this issue; hence its pointless. Well, if you're also victim if this error, you can try the workarounds mentioned below. Before trying them, we hardly suggest you to run System File Checker (SFC) scan once. If SFC scan fails, you can try the DISM commands mentioned here. If the issue still persists even after scan, try these fixes:
FIX : "Something Went Wrong" While Syncing Mail App In Windows 10
FIX 1 – Switch To Local Account From Microsoft account
If you've switched to Microsoft account on your system and then you've signed with same Microsoft account to Mail app, it may cause this syncing issue.
Hence open Settings app and sign in with local account instead. For step-by-step process for switching to local account, refer this guide:
How to switch to local account from Microsoft account in Windows 10
Once you've switched to local account, open Mail app and sign out. Then re-logon with your mail account and you try to sync messages. You'll find that issue no longer exists now. In case if you still face the problem, refer FIX 2.
FIX 2 – Via Mail App Settings
1. Open Mail app and hit the Settings icon at bottom of the window.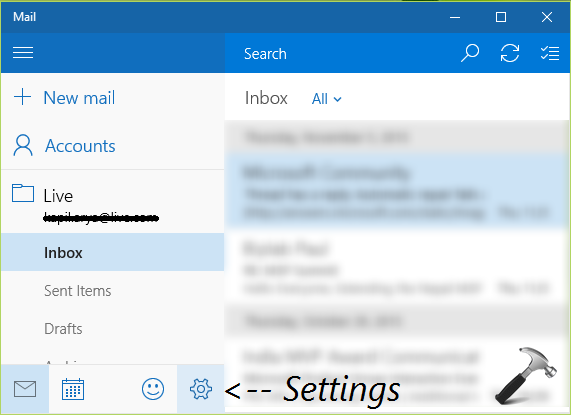 2. Then in Accounts pane, select your mail account.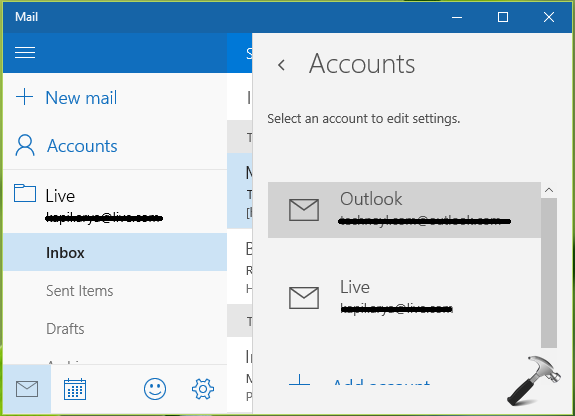 3. Next, click Change mailbox sync settings option in Outlook/Live/Hotmail account settings screen.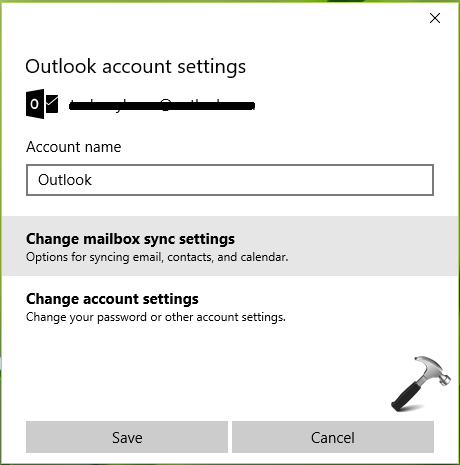 4. Finally, in the next screen, set the Download email from to any time. Click Done, then Save.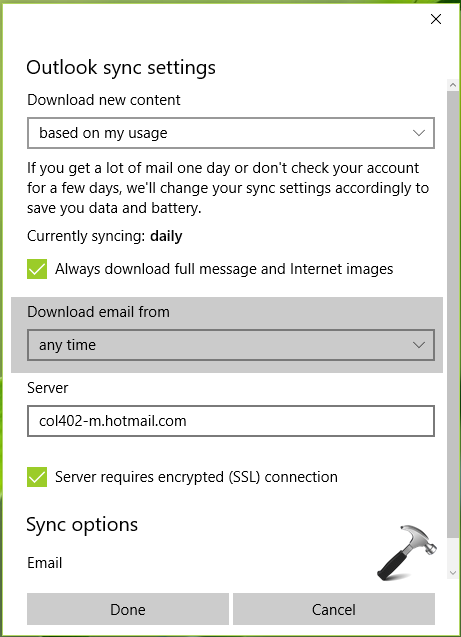 Log out and close the Mail app, then sign-in again and sync messages. The issue must get resolved by now.
Hope this helps!