We all are very well evident with the fact that Microsoft has removed Start Button in Windows 8, and after a lot of controversies they restored it back in Windows 8.1. But this controversy has made many users to survive without Start Button, because they are now habitual with it. So they don't even mind whether Start Button is there or not. Such type of users found that restoration of Start Button is useless until it is facilitated by Start Menu.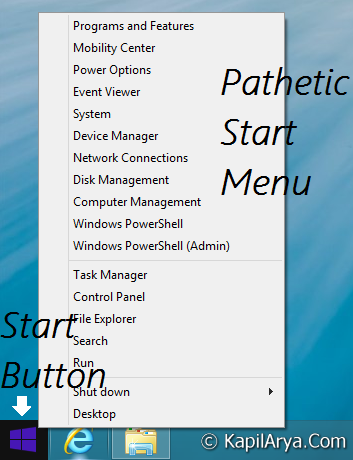 StartIsGone : Freeware To Disable Start Button In Windows 8.1
If Microsoft have had returned the Start Menu to us, then killing of Start Button was at loss. But since there is pathetic Start Menu only and not the actual one, you may want to remove the Start Button and achieve the free space on taskbar so acquired by the it. Today, in this article, we'll discuss about the new freeware released by our friend "WinAero", which allows to hide the Start Button.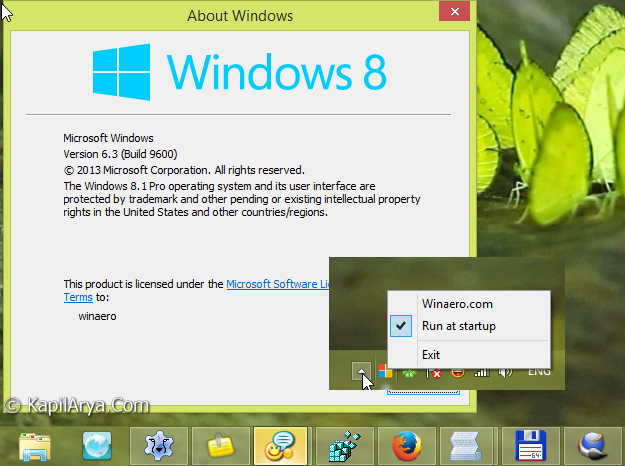 OK, lets see how this tool works. The freeware is portable tool and doesn't require .NET Framework being installed on your system. Its a mere icon resides in the notification area of the taskbar. You just need to tick Run at startup as shown in above image and your Start Button will be removed every time your Desktop shows. Easy!
You can download this smart yet light weight tool using https://winaero.com/download.php?view.63.
Following video illustrates the working of StartIsGone, take a look:
Hope you find the tool useful!