Till now, we have seen many issues in which users are not able to upgrade to Windows 10 from their existing Windows OS. You can see all of them listed here. Today, we're back once with yet another issue that users have faced during Windows 10 upgrade. The problem is related with System Reserved Partition (SRP). When you install Windows 7 or later edition on a clean disk, the SRP is automatically created. Though Windows 7 installation creates SRP of 100MB, while Windows 8, 8.1 and 10 creates SRP of 350MB.
So on a system with SRP, when you run the Windows 10 Setup, following error may appear:
This PC can't run Windows 10
We couldn't update the system reserved partition.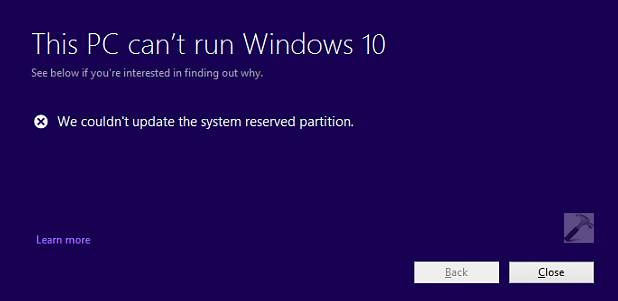 Generally, it is suggested that we shouldn't mess with SRP and leave it as it be. That is why Windows hides it by default and don't assign any drive letter to it. Hence, the SRP is only view-able with Disk Management utility and not via Command Prompt. But here we have to deal especially with this SRP so that we can continue to install Windows 10.
Here are the steps you need to follow. Make sure you create a System Restore point before proceeding:
FIX : This PC Can't Run Windows 10 – We Couldn't Update The System Reserved Partition
1. On your existing Windows installation, press

+ R and put diskmgmt.msc in Run dialog box to open Disk Management. Locate the System Reserved Partition and right click it, select Change Drive Letter and Paths option.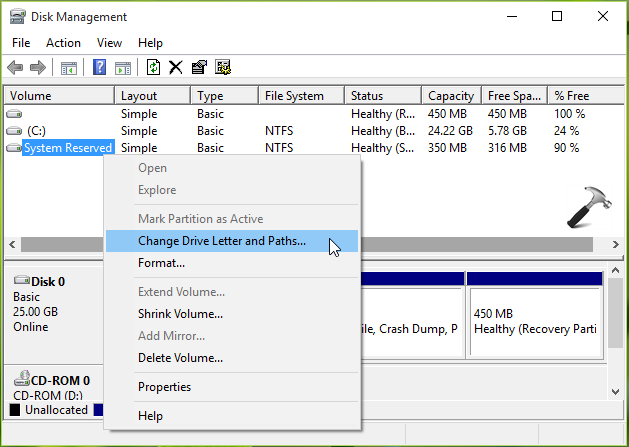 2. Then click Add on Change Drive Letter and Paths for System Reserved window: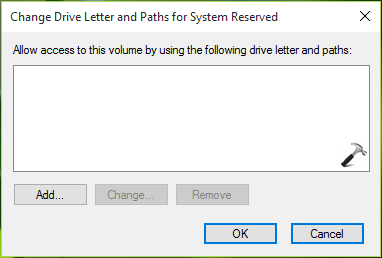 3. In the Add Drive Letter or Path, select Y from drop down against Assign the following drive letter option. In this way, we've assigned Y: as temporary drive letter to SRP and the partition can now be viewed via File Explorer. Minimize the Disk Management utility.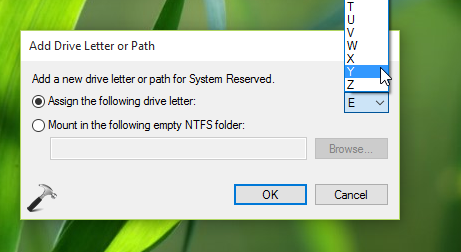 4. Next, open administrative Command Prompt and type following command, press Enter key then:
takeown /f . /r /d y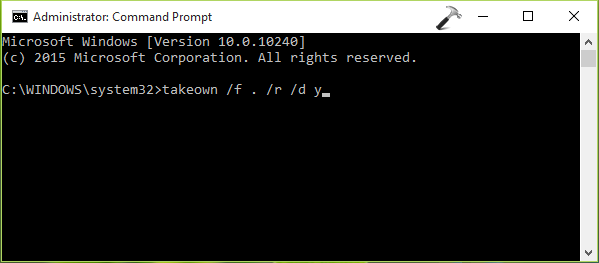 The command execution may take some time, so keep patience.
5. Now once command mentioned in previous step successfully executed, type following command and hit Enter:
icacls . /grant administrators:F /t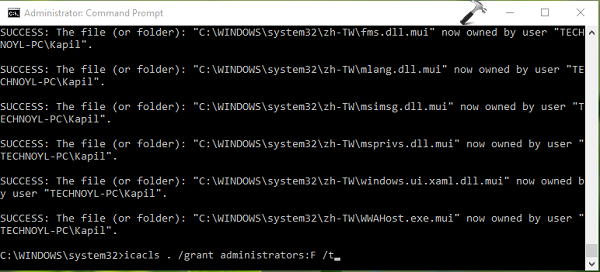 This command will also take some time to complete execution, so please bear with it and wait for a while.
6. Moving on, type command once previous command is executed:
attrib -h -s -r bootmgr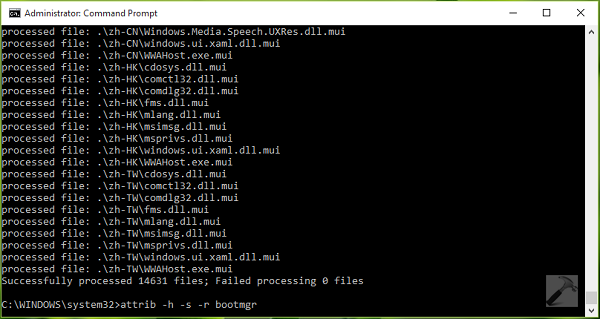 7. Finally, type this command followed by Enter key:
chkdsk Y: /F /X /sdcleanup /L:5000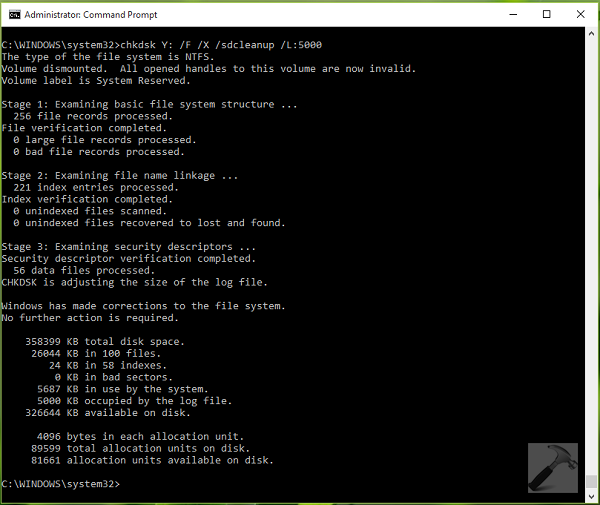 You can now close Command Prompt.
8. Open File Explorer by pressing

+ E and locate the System Reserved partition drive i.e. Y: drive. Make sure you checked Hidden items option under View tab of File Explorer's ribbon.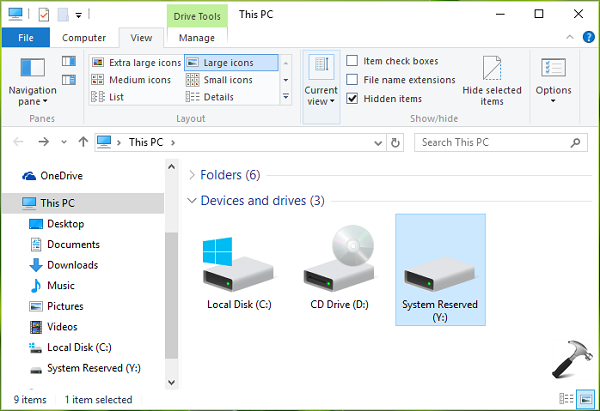 Inside Y: drive, you may find a folder named Boot. In Boot folder, you'll have various language folders like en-US, en-GB etc. etc. You have to permanently delete (using Shift+Delete shortcut) all of those language folders except en-Us folder.
Now you can try to upgrade to Windows 10 and this should work.
9. Once you upgraded to Windows 10, come to Disk Management utility (step 1) and Remove the temporary drive letter under Change Drive Letter and Paths for Y: (System Reserved) window: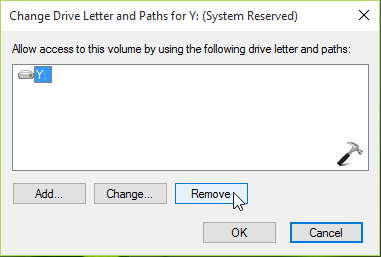 Lastly, provide you confirmation with selecting Yes option here:

Let us know if this helps or if you have further queries. Also check how to make a clean install of Windows 10.