Earlier, we've seen details about Windows Shell Experience Host for Windows, in this article:
FAQ: What Is Windows Shell Experience Host In Windows 10?
Now in this article, we'll see what is StartMenuExperienceHost.exe process in Windows 10. Why this process is present in the operating system and what purpose it serves.
What Is StartMenuExperienceHost.exe In Windows 10?
So basically StartMenuExperienceHost.exe is host process dedicated only to Start Menu. It can be also called as Start Menu Experience Host. The StartMenuExperienceHost.exe process is introduced with Windows 10 Version 1903 (May 2019 Update). The process contains resources that will be used entirely for Start Menu.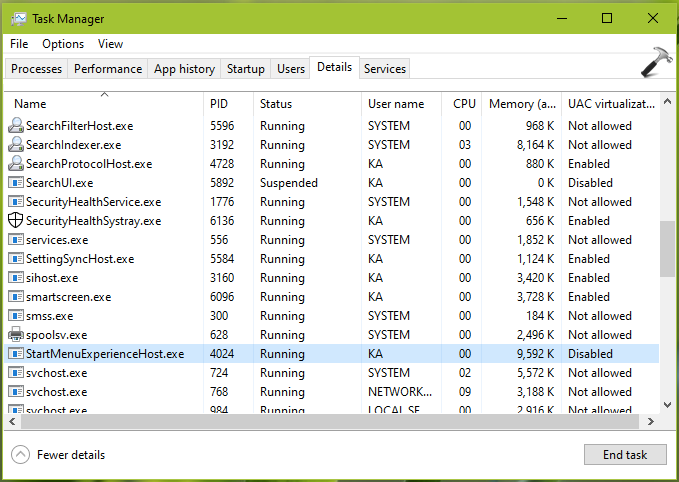 Earlier, till Windows 10 V1809, Start Menu process was part of Windows Shell Experience Host and using its resources. This host already had processes for File Explorer and other shell elements. So in case if the process failed, Start Menu may be crashed as well along with other elements. With V1903, Microsoft has focused on Start Menu improvements, such as:
Introduced single-column layout
You can now unpin entire group of tiles from Start Menu
Response time for Start Menu
With the dedicated StartMenuExperienceHost.exe process, Microsoft has quite improved the performance of Start Menu and conquer a good response time with higher stability. You can see this improvements visually on your V1903 running system.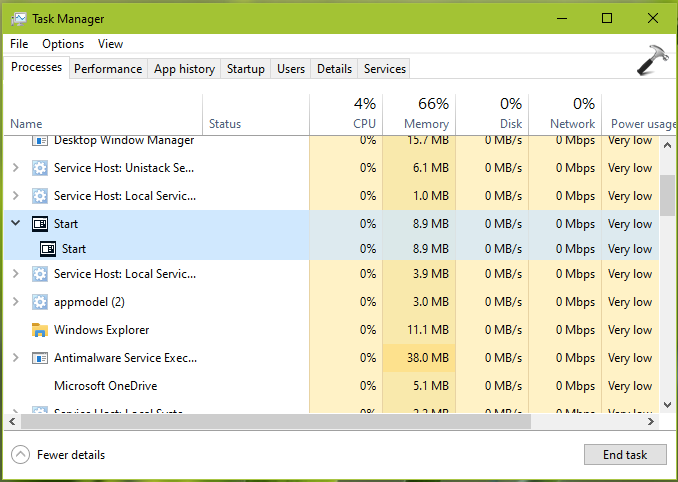 In the Task Manager, you'll see the process Start running when you've Start Menu opened. If you right click on Start and go to its details, it will take you to StartMenuExperienceHost.exe as shown in first screenshot. Assuming Windows is installed on C: drive, the StartMenuExperienceHost.exe files can be located at C:\Windows\SystemApps\Microsoft.Windows.StartMenuExperienceHost_cw5n1h2txyewy.
So if you've just spotted StartMenuExperienceHost.exe process and afraid what it is, no need to worry about. It is legitimate Windows process and is not any virus or security threat. Let this process work as it is, otherwise if disturb this process, it may impact the Start Menu directly.
Hope you find the article informative!