In our past, we have shared you the fix for the issue related to Security Center not turning on; which you can read here. Few days back, I came to yet another strange issue of non-ability to turn on the Windows Firewall. It is well know that running Windows Firewall is must for a system in order to filter packet data. However, in my case, when I came around this issue, I tried many attempts to start the Windows Firewall service, but each time I was ended up with this:
Windows could not start the Windows Firewall on Local Computer. For more information, review the System Event Log. If this is a non-Microsoft service, contact the service vendor, and refer to service-specific code 5.

In order to troubleshoot this hitch, I tried to many things like restarting the machine, System File Checker utility (Running SFC /SCANNOW in administrative Command Prompt), running DISM commands for restoring health, but no luck. Then after digging the responsible registry configuration, I was able to troubleshoot the issue, here is what I did which worked for me and should work for you as well:
FIX : Windows Could Not Start The Windows Firewall On Local Computer In Windows 10/8.1/8/7
Registry Disclaimer: The further steps will involve registry manipulation. Making mistakes while manipulating registry could affect your system adversely. So be careful while editing registry entries and create a System Restore point first.
1. Press

+ R and put regedit in Run dialog box to open Registry Editor (if you're not familiar with Registry Editor, then click here). Click OK.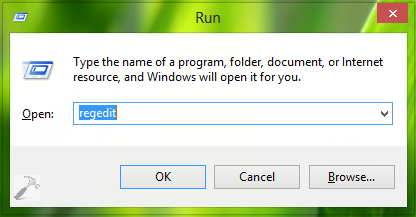 2. Navigate here:
HKEY_LOCAL_MACHINE\SYSTEM\CurrentControlSet\Services\MpsSvc\Parameters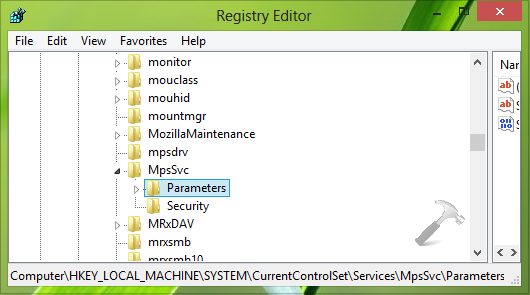 3. In the right pane of this location, take the ownership of Parameters key using this way or RegOwnershipEx.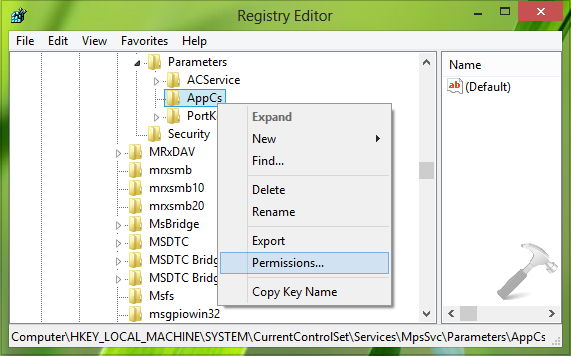 4. Now locate the subkey of Parameters i.e. AppCs key; and right click over it, select Permissions. Click Add in the following window: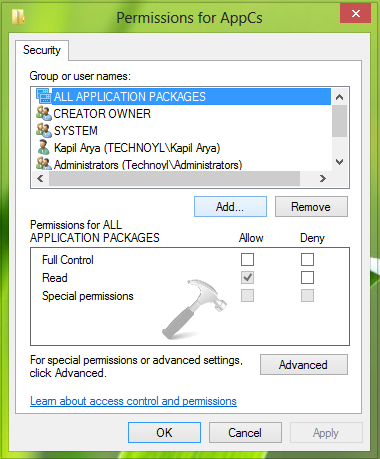 5. Now in the Select Users or Groups window, type the object name NT ServiceMpsSvc and click Check Names.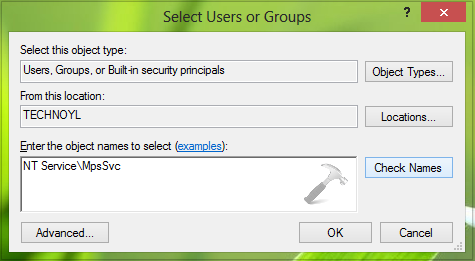 After clicking Check Names, you'll find the entered NT ServiceMpsSvc turn into underlined MpsSvc. Click OK.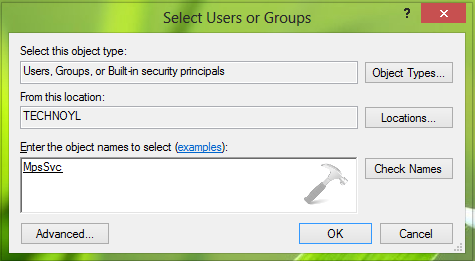 6. Moving on, in the following window, select the group MpsSvc and check the permissions for Full Control and Read. Click Apply followed by OK.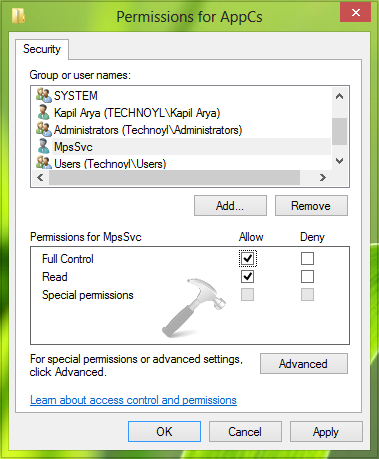 Finally close the Registry Editor and reboot the machine, after restart, you'll be able to run Windows Firewall service as usual.
That's it!