We all know that Windows 10 comes with built-in troubleshooters that helps you to deal various issues on your system. Recently, I came around a network related problem on my Windows 10 Pro machine. In this scenario, there were no Internet connectivity on my system though the router was working perfectly and other devices were able to connect it. Using built-in Windows troubleshooter for network issues, I finally found the root cause for the problem. The Windows Network Diagnostics enlisted the following issue but was unable to fix it:
There might be a problem with the driver for the Ethernet/Wi-Fi adapter
Windows couldn't automatically bind the IP protocol stack to the network adapter.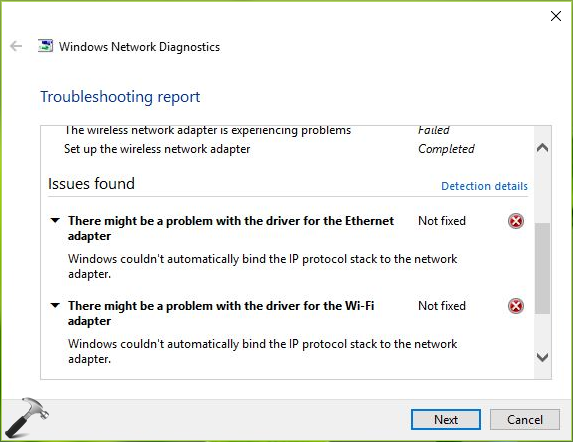 As the built-in troubleshooter was unable to fix the issue, we need to fix it manually. The reason behind this problem is that Windows is unable to get IP address using Dynamic Host Configuration Protocol (DHCP) discover packets. On some systems having this issue, it might be possible that third-party Virtual Private Network (VPN) clients or network tools installed are causing this problem. The first step to solve the problem is to remove these third-party clients and reset Windows Sockets. If the issue still persists, try these fixes:
FIX : Windows Couldn't Automatically Bind The IP Protocol Stack To The Network Adapter In Windows 10/8.1/8/7
FIX 1 – Via Network Adapter Properties
1. Right click on network icon on taskbar and select Open Network and Sharing Center.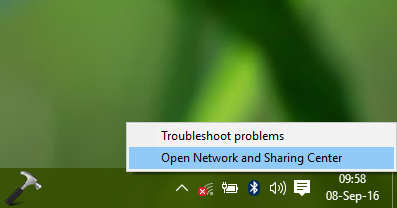 2. In the Network and Sharing Center window, click Change adapter settings link.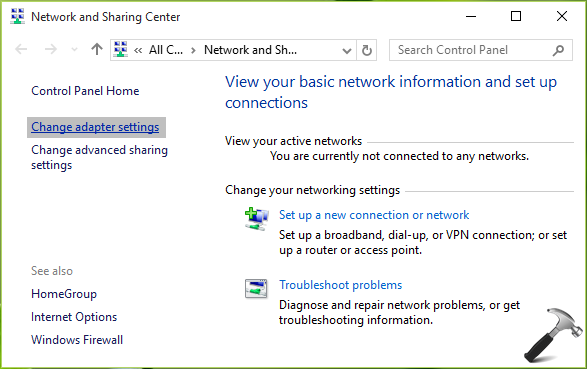 3. Next, in the Network Connections window, right click on the network adapter with which you're facing issue and select Properties.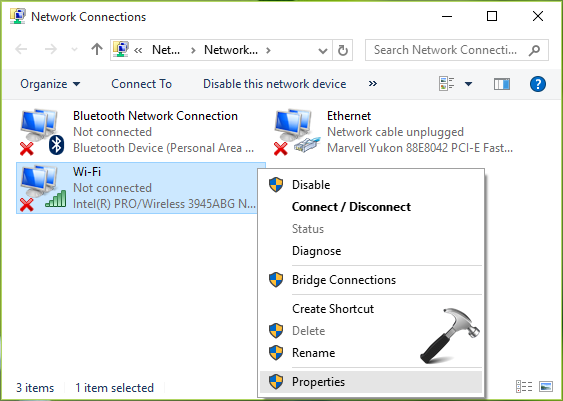 4. Moving on, in your network adapter property sheet, under This connection uses the following items section, keep only these entries checked and uncheck remaining ones:
Client for Microsoft Networks
File and Printer Sharing for Microsoft Networks
QoS packet scheduler
Link-Layer Topology Discovery Responder
Internet Protocol Version 4 (TCP/IPv4)
Link-Layer Topology Discovery Mapper I/O driver
Microsoft LLDP Protocol Driver
Internet Protocol Version 6 (TCP/IPv6)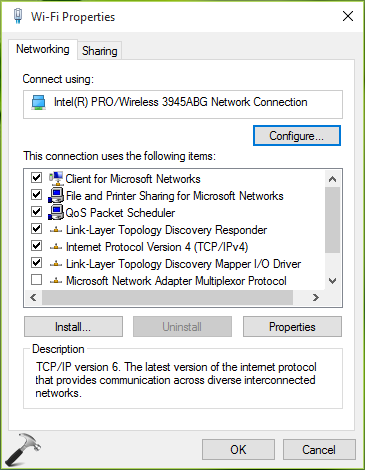 Click OK and close Network and Sharing Center. You can now check the status of the issue and it must be resolved by now. If it isn't, carry on the steps provided in FIX 2.
FIX 2 – Using Registry Editor
Registry Disclaimer: The further steps will involve registry manipulation. Making mistakes while manipulating registry could affect your system adversely. So be careful while editing registry entries and create a System Restore point first.
1. Press

+ R and put regedit in Run dialog box to open Registry Editor (if you're not familiar with Registry Editor, then click here). Click OK.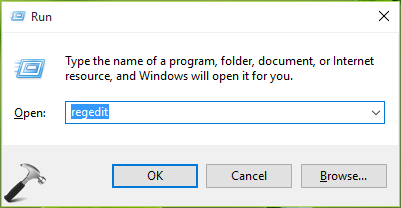 2. In the Registry Editor window, navigate to following registry key:
HKEY_LOCAL_MACHINE\SOFTWARE\Microsoft\Windows NT\CurrentVersion\NetworkCards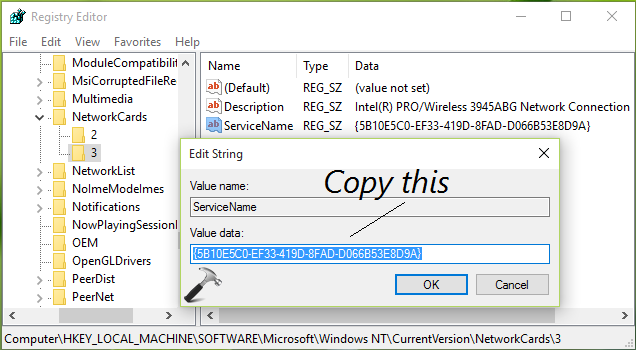 3. Expand the NetworkCards registry key and you'll see some key numbered 2, 3 and so on. For each of these registry sub-key, in the corresponding right pane, you'll see Description registry string (REG_SZ). Using Description's Value data, you can identify to which adapter the registry sub-key corresponds. So in this way, when you spot your network adapter's registry sub-key, double click on ServiceName registry string (REG_SZ) and copy its Value data. This data will be required in next step.
4. Now navigate to this registry key:
HKEY_LOCAL_MACHINE\SYSTEM\CurrentControlSet\Services\Tcpip\Parameters\Interfaces\

<Value Data of ServiceName string>



Replace <Value Data of ServiceName string> with the value we copied in previous step.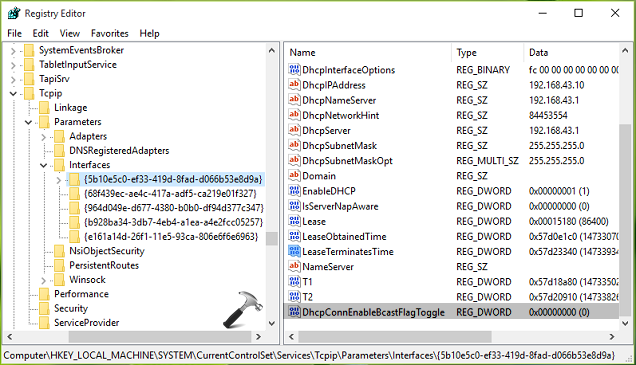 5. In the right pane, do a right click and select New > DWORD Value. Name the newly created registry DWORD (REG_DWORD) as DhcpConnEnableBcastFlagToggle. Double click on it to modify its Value data: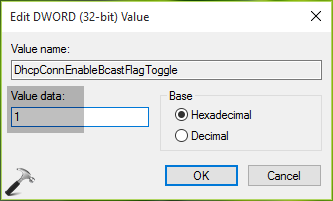 6. Put the Value data equals to 1 and click OK. Close the Registry Editor and reboot, the problem should be fixed after a restart.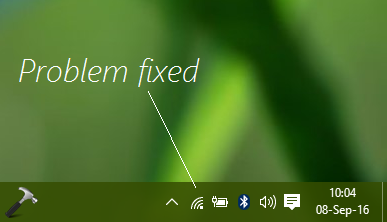 Here's the video illustration of this fix:
Hope this helps!