Many of Windows 10 users has reported that when they play games like Minecraft on their system, they receive a notification regarding application blocked and is not allowed to access graphics hardware.
Here is the actual error message they got in this case:
Application has been blocked from accessing graphics hardware.
If you're also victim of this issue, this article is for you. As per our research, we found that users have already tried these suggestions to fix this issue:
However, none of these suggestions worked so far and users keep getting this error notification. In such case, here are the possible fixes which can help you to resolve this problem.
FIX : Application Has Been Blocked From Accessing Graphics Hardware
FIX 1 – Using Device Manager
This fix applies to following Intel HD Graphics card running machines:
Intel HD Graphics 515, 520, 530 cards (6th Generation), Intel Iris Graphics 540, 550 cards (6th Generation), Intel Iris Pro Graphics 580 card (6th Generation), Intel Iris Graphics 6100 card (5th Generation), Intel Iris Pro Graphics 6200 card (5th Generation), Intel HD Graphics 5500, 6000 cards (5th Generation), Intel HD Graphics 4200, 4400, 4600, 5000, 5200 cards (4th Generation), Intel Iris Pro Graphics 5200 card (4th Generation), Intel HD Graphics 5300 card (Intel Core M Processors).
1. Download updated display drivers (of same architecture) from Intel's website using this link:
Download updated Intel display drivers
2. Unzip the downloaded compressed (.zip) files using any decompression software like WinZip or 7-Zip and copy the extracted folder to <your system root drive>\Windows\Temp.
3. Run devmgmt.msc command and open Device Manager. Expand Display Adapter and right click your display driver, select Update Driver Software option.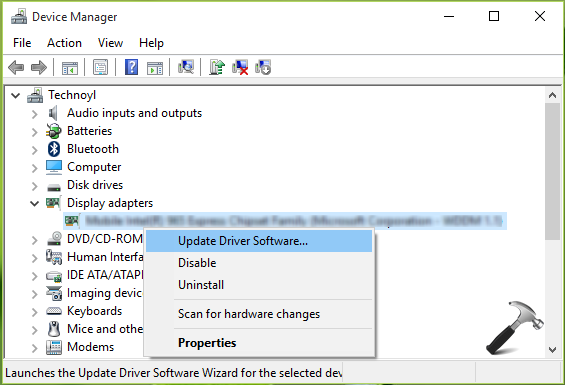 4. Then select Browse my computer for driver software option.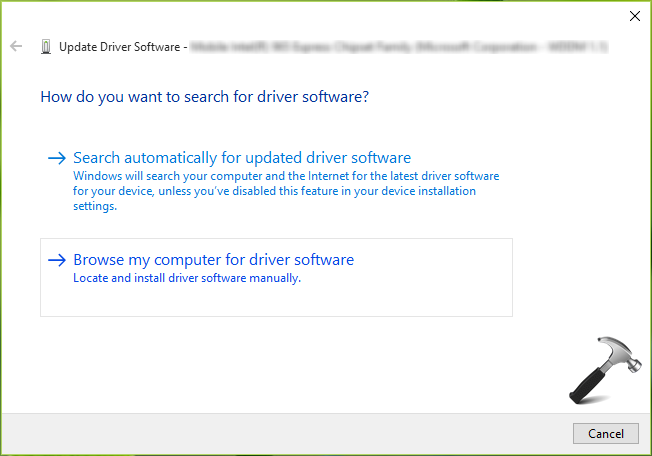 5. Then select Let me pick for a list of device drivers on my computer and click Next.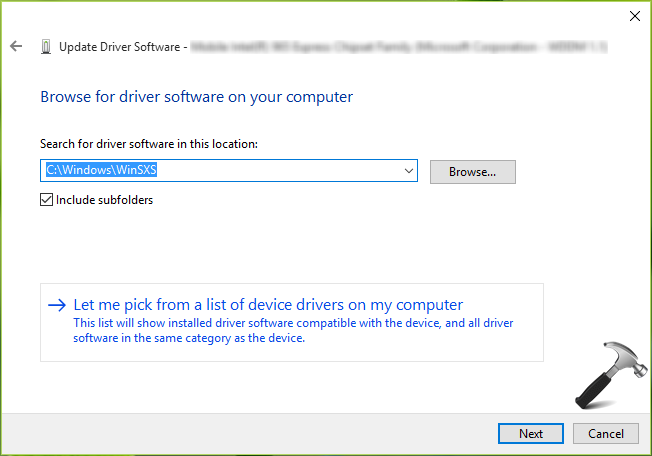 6. Now click Have disk button on next screen.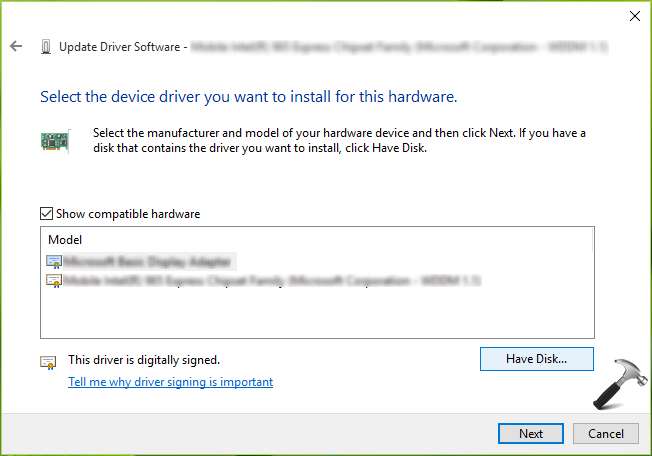 7. Then in Install from Disk window, click Browse and navigate to <your system root drive>\Windows\Temp folder and locate the unzipped folder we get in step 2. Inside this folder, open Graphics sub-folder and select igdlh64.inf (for 64-bit edition) / igdlh32.inf (for 32-bit edition) file and hit Open.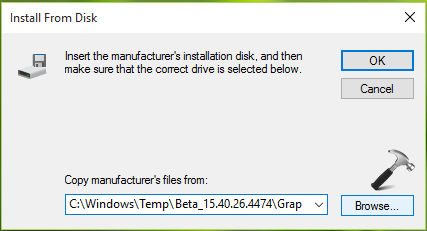 8. Now you'll be asked whether you want to install selected driver, choosing Yes will start installing driver.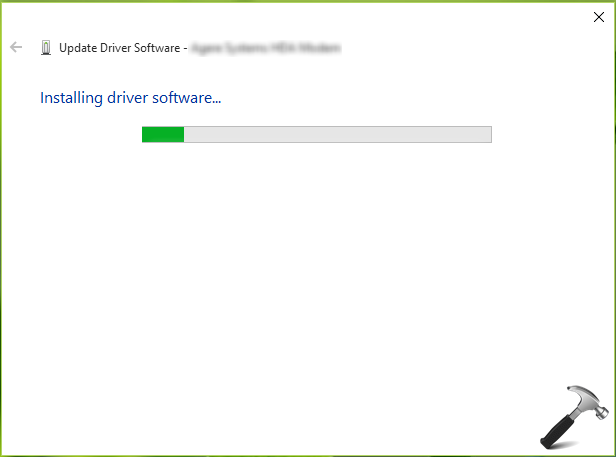 Once the driver has been installed successfully, you can close Device Manager and reboot the machine. After restart, the problem will no longer appear.
FIX 2 – Using Registry Editor
If you have a different graphics card installed than the ones mentioned in FIX 1, you can try this registry fix. In this method, you've to basically increase Timeout Detection and Recovery (TDR) delay, which in turn increases GPU processing time. You can read more about TDR delay and try steps mentioned in FIX 3 (registry manipulation) of article linked below:
Learn steps to increase TDR delay using registry manipulation
We hope after going ahead with TdrDelay value, you'll be able to suppress this problem.
Hope something helps!