System Recovery Drive is the savior option when we've critical issues with Windows and we need to use Refresh or Reset options. If you don't know how to create System Recovery Drive, checkout following article:
How To Create System Recovery Drive In Windows 8.1
In the above mentioned guide, while getting started with Recovery Drive creation wizard, in step 2 we have following window. As you can see from this window that Copy the recovery partition from the PC to the recovery drive option is greyed out or disabled.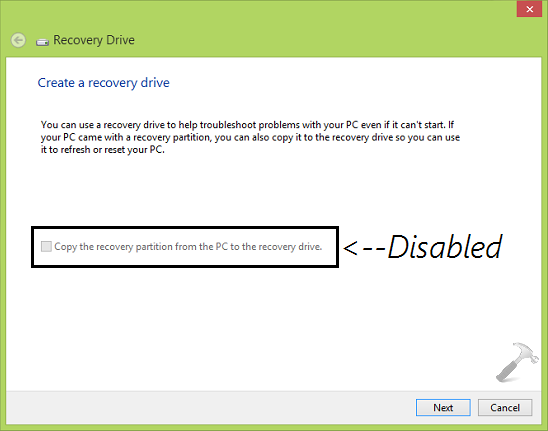 The reason behind this is that system doesn't knows the recovery image location. As a result of which the Windows Recovery Environment (RE) is disabled and thus the option. You can verify it by running reagentc /info command in administrative Command Prompt.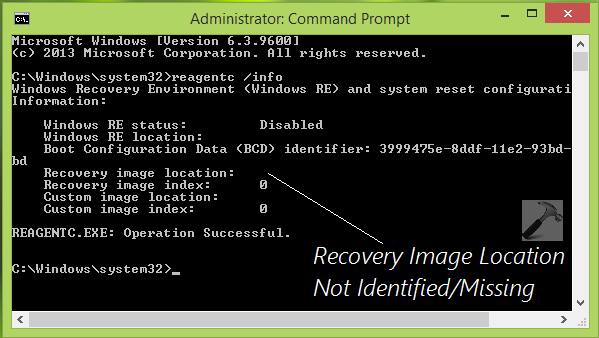 If you have the Windows installation ISO file, you can use it to enable that option by following these steps:
FIX : "Copy The Recovery Partition From The PC To The Recovery Drive" Disabled In Windows 10/8/7
1. Locate your Windows installation ISO file and right click it, select Mount. This will mount the ISO to a temporary DVD drive letter. Using File Explorer, navigate to folders of ISO and open the sources folder there. Inside it, you'll find the Windows Installation Image file by install.wim name.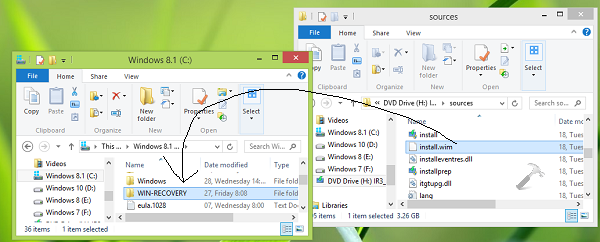 2. Next, create a new folder in system root drive (if your system is installed on C: drive, create a folder in C: drive). Name this folder whatever you want, for ex: WIN-RECOVERY. Paste the install.wim file from sources folder to this new folder.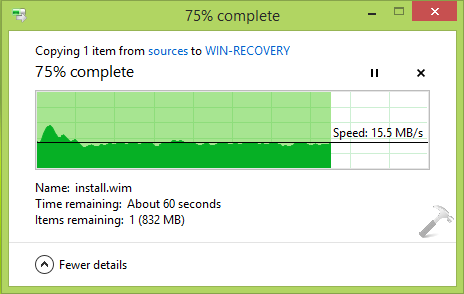 3. Moving on, open administrative Command Prompt and type following command, hit Enter key then:
reagentc /SetOSImage /Path 

C:\WIN-RECOVERY

\install.wim /Index 1
Substitute C:\WIN-RECOVERY with the location of that folder in which you pasted install.wim file in previous step.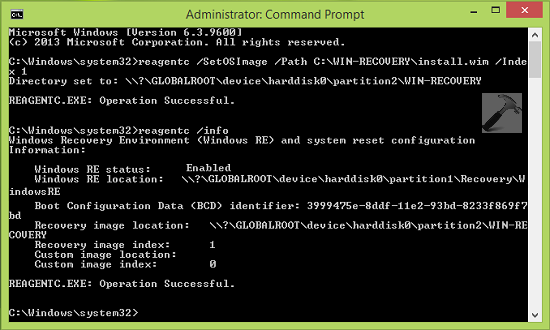 Once the command is successfully executed, you will receive an operation successful message. Now you can run reagentc /info command to check Windows RE status, location of recovery image. Thus this time, you can see that now system has identified recovery image location.
So close Command Prompt window and start Recovery Drive creation wizard. You'll see that Copy the recovery partition from the PC to the recovery drive option is now activated.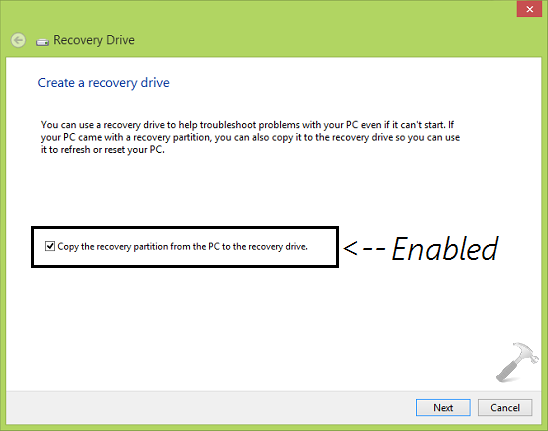 That's it! Also checkout how to Refresh or Reset your Windows 8 or later without installation disc.