After installing latest Windows Update, some users have reported that display on their machine has messed up. One user say on the Microsoft Community, "after the November 2017 Windows 10 update, my screen display is horizontally stretched and distorted". Similar posts have flooded in the community since past 2 days.
Users are always recommended to ensure that they install latest Windows Updates. But some of the update may not work correctly on all of the machine and hence causes such type of issues. If you're facing the display problem after installing updates, you can expect the patch, soon from Microsoft. Okay, so the issue has made users frustrated for sure. Some have also lost the ability of getting full HD resolution of 1920×1080 and has been switched to 1024×768, forcefully.
If you're also the victim of the display issues in Windows 10, right after an update, here are the things you can try and fix it yourself.
FIX: Display Broken After Installing Windows Update In Windows 10
FIX 1 – General Suggestions
1. Reboot multiple times, see if this gets you rid of the problem.
2. Run Hardware and Device troubleshooter then.
3. If you've System Restore points created before the issue started,  you can try restoring the machine.
4. Try booting into Safe Mode, see if display works fine then.
5. If display works fine in Safe Mode, update your display drivers to latest version.
6. If point 4 & 5 didn't helped you, see if you can rollback the display driver to older version and see if solves the issue.
7. Open Settings app. Go to System > Display and make sure Scale and layout and Resolution are set to Recommended settings.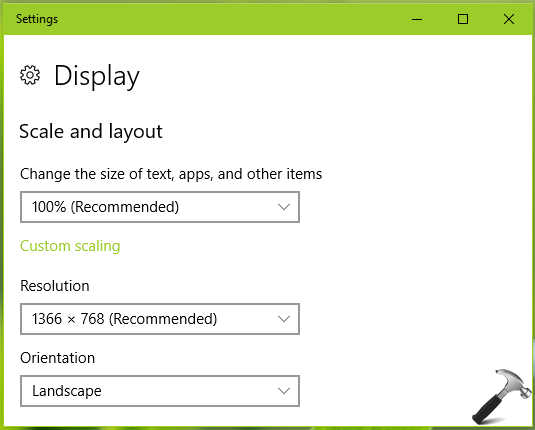 8. Open Device Manager by running devmgmt.msc command. Expand Display adapters and right click on it, select Uninstall. Click OK on confirmation prompt. Then click Action > Scan for hardware changes and let the OS detect the driver.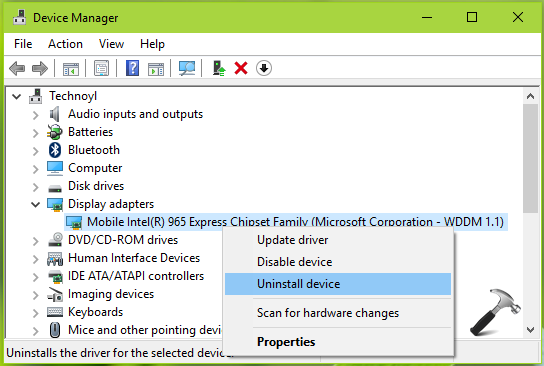 If you still have problem, refer FIX 2.
FIX 2 – Uninstall Culprit Update
If you can't get rid of the issue, you need to uninstall problematic update. In the recent phenomenon, this issue has been faced by users after installing KB4048955.
You can uninstall an update by following steps mentioned here:
How to uninstall Windows Updates in Windows 10
We hope, after trying above mentioned fixes, you'll be able to get your display normal, as it was before installing the update.
Let us know, via comments, if you still face the issue!