If you've recently updated your Windows 10 with security or feature update and mouse doesn't works then, this article is for you. Sometimes users may came around to such kind of problems in which an update may break the pointing devices.
We recently came around this issue on one of our Windows 10 Pro running system. In our case, the mouse refuses to work after updating Windows OS. However, when we boot into Safe Mode, the mouse just works fine. We just uninstalled the recent update, and this finally bring the mouse in working stage.
However, if you're facing this issue after feature update, you might not want to uninstall the update but instead want to fix the mouse. So below are some common solutions that can help you to overcome from this scenario.
FIX: Mouse Not Working In Windows 10 After Update
FIX 1 – Using Hardware And Devices Troubleshooter
To solve this issue, you can take advantage of built-in troubleshooters available in Windows 10 for checking hardware for your mouse device. Hardware and Devices troubleshooter would be the right tool in this case. You can use it by following steps mentioned in this guide:
How to use built-in troubleshooters in Windows 10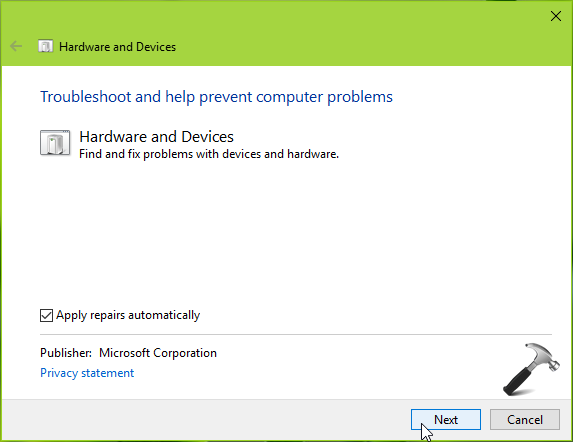 If troubleshooter found and fixes the issue in your case, you're good to go. Else try FIX 2.
FIX 2 – Reinstall Mouse Using Device Manager
1. Press

 + R and type devmgmt.msc in the Run, hit Enter key to open Device Manager snap-in.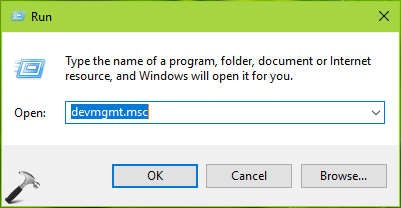 2. In the Device Manager window, expand Mice and other pointing devices and right click on your mouse device and select Update driver.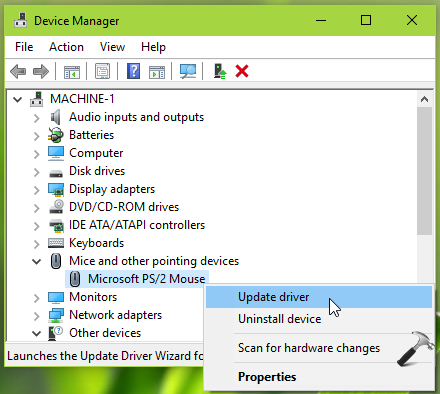 Carry on the steps and see if you can update the mouse driver. This might take a few minutes. Check if the issue is resolved now. If it is resolved, you're good to go.
If issue still persists, carry on with next steps.
3. Right click on your mouse device and select Uninstall device.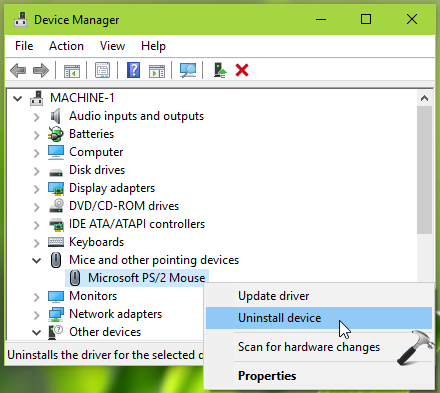 4. In the Uninstall Device confirmation box, click Uninstall.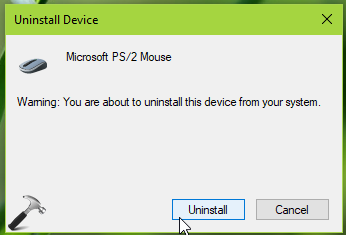 Now restart your system using physical switch of machine. After reboot, Windows will automatically update your mouse driver and this would solve the problem finally.
Hope this helps!