In Windows 10, you can either use Microsoft account or local account. When you sign in with Microsoft account, you'll be able to use Store app and other in-built apps without doing a separate sign-in. You can convert your local account into Microsoft account using this guide:
How to switch to Microsoft account from local account in Windows 10
Recently, while switching to Microsoft account, we received following error message:
Oops, something went wrong
Whatever happened, it was probably our fault. Please try again.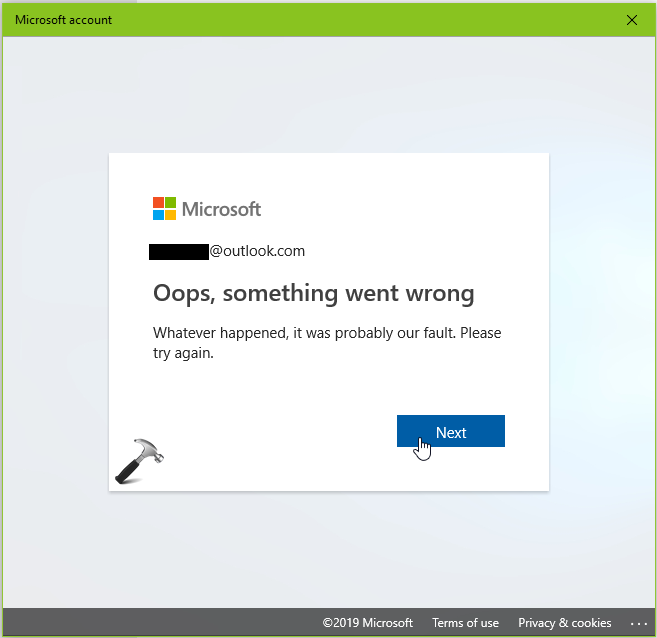 With that error, we were not able to convert our local account to Microsoft account. From the error message, it seems issue lies on Microsoft side but eventually, you need to fix it for your system. We tried the Microsoft Account troubleshooter as suggest in our previous fix on this issue, but it didn't found any problem and thus was no help in this case.
Well, if you're also facing this issue, refer below mentioned suggestions and see if they helps you.
FIX: 'Something Went Wrong' While Switching To Microsoft Account
FIX 1 – General Suggestions
1. Make sure date and time are correct on your system. It would be best, if you synchronize time with online server. Navigate to Control Panel > Clock, Language and Region > Date and time > Set the time and date > Internet time > Change settings > check Synchronize with an Internet time server and click Update now.
2. Check the language and regional settings and ensure their correctness.
3. Try installing latest Windows Updates available to you.
4. Try creating a secondary local user account and see if you can convert it to Microsoft account.
5. Perform clean boot and check if this helps you to switch to Microsoft account.
FIX 2 – Via Internet Properties
1. Press

 + R and type inetcpl.cpl in the Run dialog box, to open Internet Properties.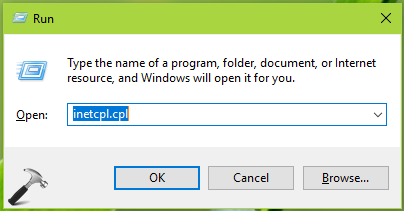 2. In Internet Properties window, switch to Advanced tab. Under Settings, scroll to Security heading. Beneath it, you'll find Use TLS 1.0, Use TLS 1.1, Use TLS 1.2 options. Make sure these options are enabled and note that Use SSL 3.0 option should be disabled.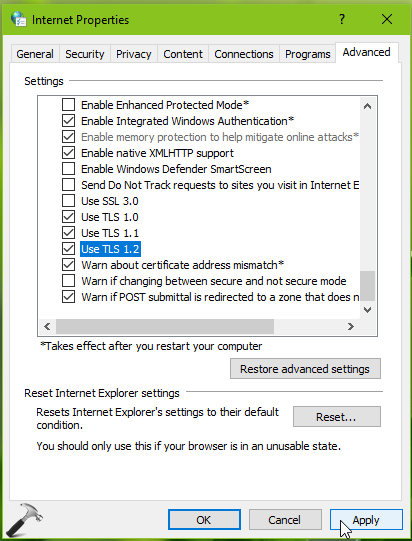 3. Click Apply, followed by OK. Reboot your machine.
After restarting your system, you should be able to switch to Microsoft account without any problem.
Hope this helps!