While using apps or programs installed on Windows 10, if you're getting "The app didn't start in the required time" error, then this post is for you. You might face this problem with any in-built apps such Microsoft Edge, Cortana etc. as well with pre-installed programs for example, Windows Photo Viewer.
We got this issue with Windows Photo Viewer. In this case, clicking any image thumbnail in File Explorer shows the image but along with this message: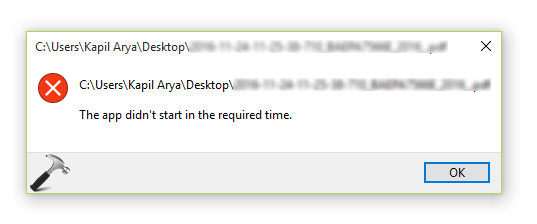 There might be different causes behind this problem and thus you may need to use hit and trial solution to fix this. From past experiences, we've got some well known solutions that can help you in this matter. They're enlisted below so that you can try them and see if they makes any differences in situation.
FIX : The App Didn't Start In The Required Time For Windows 10/8.1/8
FIX 1 – General Suggestions
Check the date and time of your machine. Go to Control Panel > Clock, Language, and Region > Set the time and date > Internet Time > Change settings and click Update now to synchronize time with online server. Also make sure that time is correctly set in computer's BIOS/UEFI settings.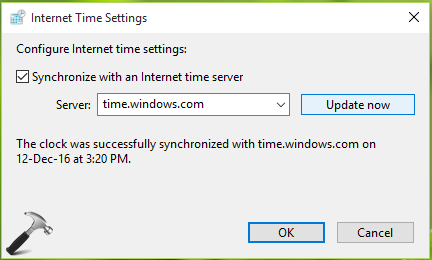 Try to boot into Safe Mode and see if issue persists. If issue gets resolved in Safe Mode, try uninstalling third-party programs and run SFC scan.
Try creating new user account. This will help you out if the issue is with current profile.
FIX 2 – Advanced Suggestions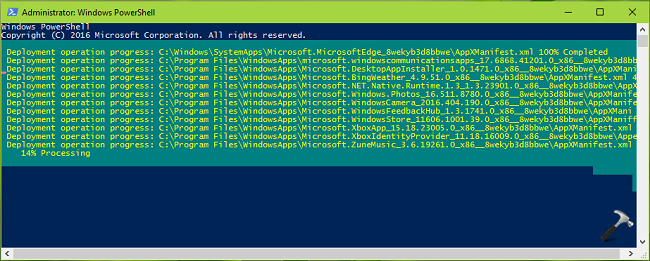 If the problem is very often and common with all apps and re-registering apps doesn't solves the problem, you can try refreshing Windows 10 without affecting your stuff.
Hope something helps!