Shutdown process in Windows should be carried out properly. Whenever Windows is turned off due to power cut or similar factor instead of opting Shutdown option, you may face issues later, when you turn on it back. This article refers to one such issue we came around recently.
In this case, the system was plugged out forcefully and Windows will no longer boot then. It gives following error:
Recovery
Your PC couldn't turn off properly

The operating system on your PC failed to turn off properly and needs to be repaired.
Error code: 0xc0000001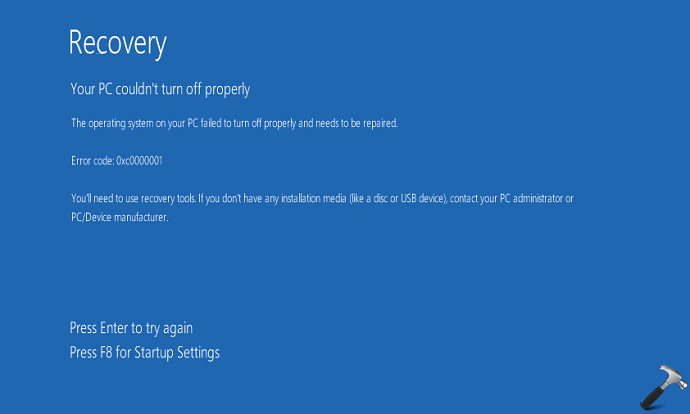 If you're also experiencing this issue your Windows 10, you've already landed to right place for the solution. Here is what you can do to fix it.
FIX: The Operating System On Your PC Failed To Turn Off Properly And Needs To Be Repaired (0xc0000001) In Windows 10/8.1/8
FIX 1 – Using System Restore
1. Press F8 key when this error screen comes up.
2. On the Advanced options screen, select System Restore recovery option.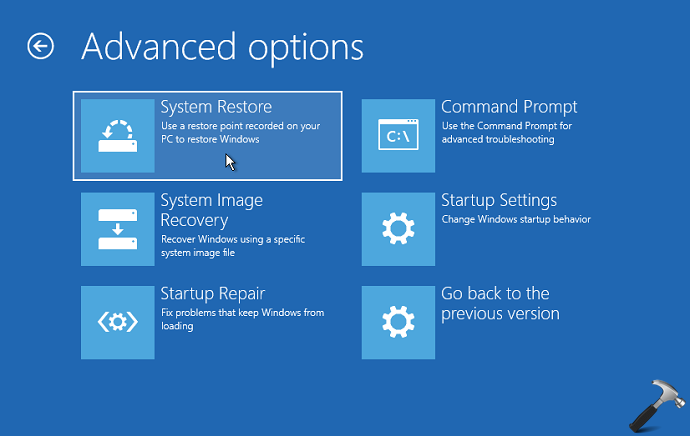 3. Follow on-screen instructions and select restore point dated before this issue started. For reference on how to opt for previously created restore point, you can refer steps 7-10 of this guide.
Once System Restore is completed, you should be able to boot normally, without the Recovery blue screen.
FIX 2 – Rebuild Boot Manager And Perform Startup Repair
This error might come up as well, if Boot Configuration Data (BCD) file is corrupted. You need to fix it to solve this issue.
1. Press F8 key when this error screen comes up.
2. Then in the Advanced options screen, choose Command Prompt entry.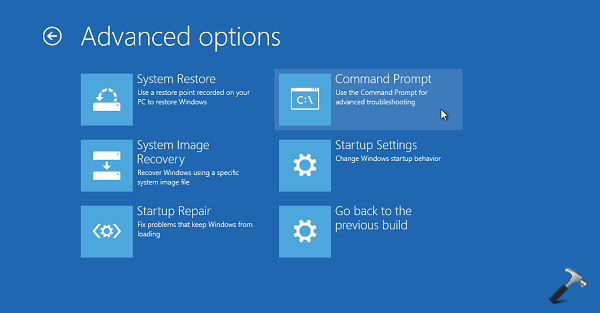 3. Last step will result in opening of Command Prompt at boot.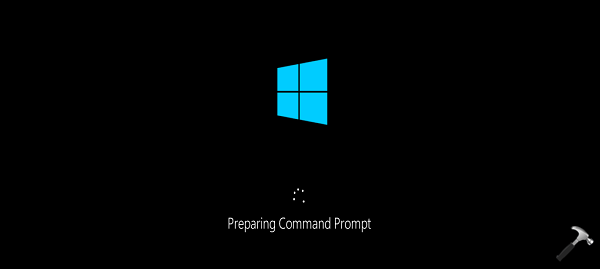 4. Then you'll be asked to choose an account to continue. Better if you choose administrative account at this stage. Next, in the Command Prompt window, type these one by one and press Enter key after each:
C:
cd boot
attrib bcd -s -h -r
bootrec /rebuildbcd
NOTE: You have to substitute C: with your system root drive.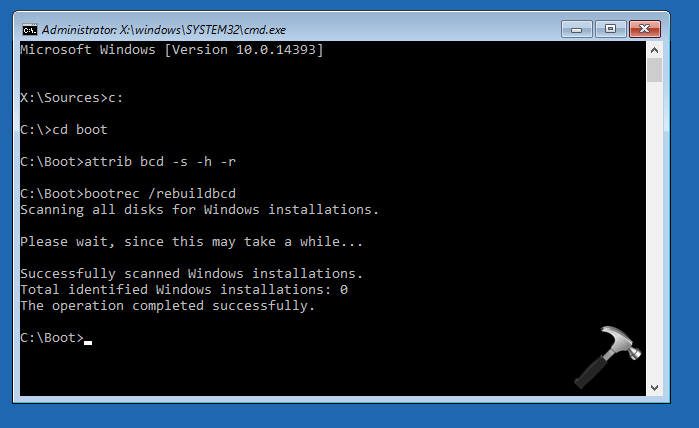 5. Then you can close Command Prompt and perform Startup or Automatic repair using steps mentioned here.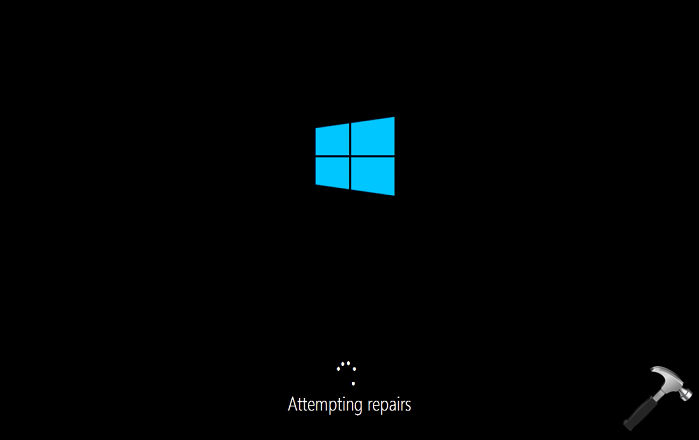 A final reboot after performing Startup repair should let you to boot normally to Windows.
Hope this helps!