Whenever there happens any issue with Windows Store, users are often suggested to run Windows Store Apps troubleshooter. This built-in troubleshooter helps you to identify the problem with Store and fix it automatically. But sometimes, automatic fixing using this tool may not work, yet you got to know what the issue is so that you can solve it manually.
This post talks about one such issue which is not fixable by Windows Store Apps troubleshooter and it is labelled as "Windows Store cache may be damaged". We recently came around this problem on a Windows 10 Pro running system for which Store app wasn't opening and it got stuck at splash screen. Running the troubleshooter found this problem and it seems that we need to fix it manually, as it is quite clear from below screenshot.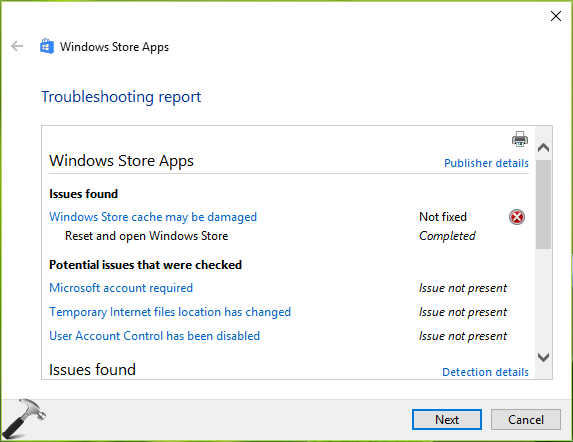 If you're also reported by this identified and unresolved issue via the Apps troubleshooter, here is how to deal with it.
FIX : 'Windows Store Cache May Be Damaged' In Windows 10/8.1/8
FIX 1 – Reset Windows Store In Windows 10/8.1/8
1. Press

 + R and type C:\Windows\System32 in the Run, hit Enter key. Make sure to replace C: with your system root drive, in case if Windows is installed on some other drive.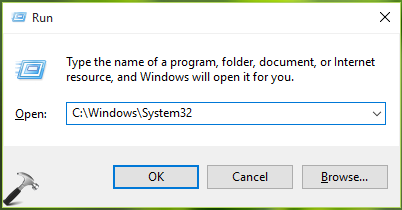 2. In System32 folder, scroll down and find WSReset.exe application. Right click on it and select Run as administrator.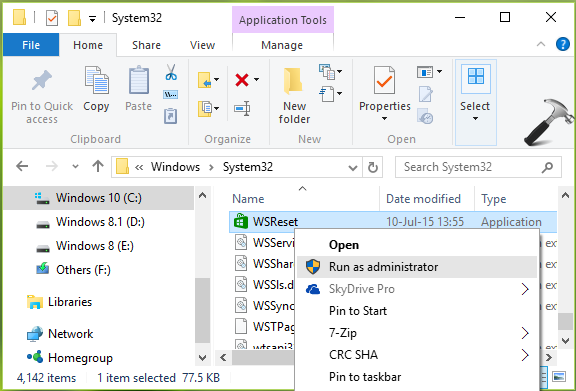 3. Then hit Yes button in UAC prompt and the application will reset Windows Store without affecting your settings and installed apps, as cleared from below image.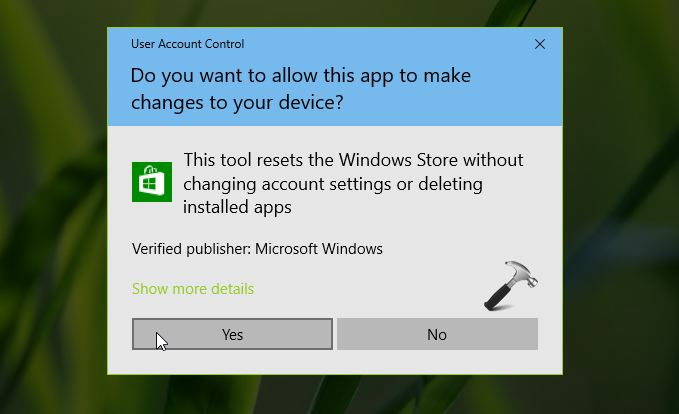 Once reset operation completes, Windows will automatically open Store app and you can use it now the way you want.
FIX 2 – By Altering Cache Folder In App Directory
1. Press

 + R and type below mentioned location in the Run and click OK.
C:

\Users\

<USERNAME>

\

AppData

\Local\Packages\Microsoft.WindowsStore_8wekyb3d8bbwe\LocalState
*Substitute C: with system root drive and <USERNAME> with your user account name. AppData folder is hidden by default.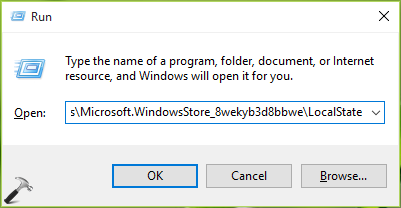 2. In LocalState folder, if you find Cache folder, rename it Cache.old. Now create new folder and name it Cache. If Cache folder doesn't exists by default, simply create the empty new folder and name it Cache.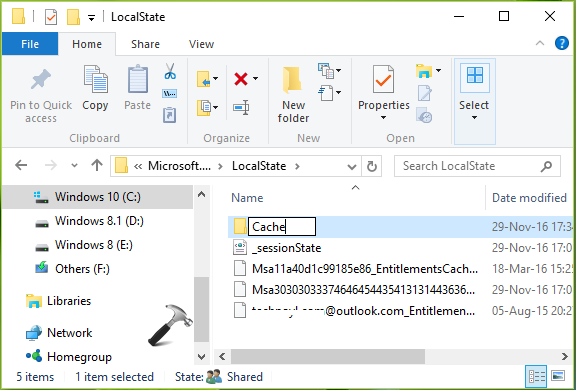 3. You can now close File Explorer and reboot. After reboot, re-try to run Windows Store Apps troubleshooter, it will again detect the issue but this time it will fix it as well.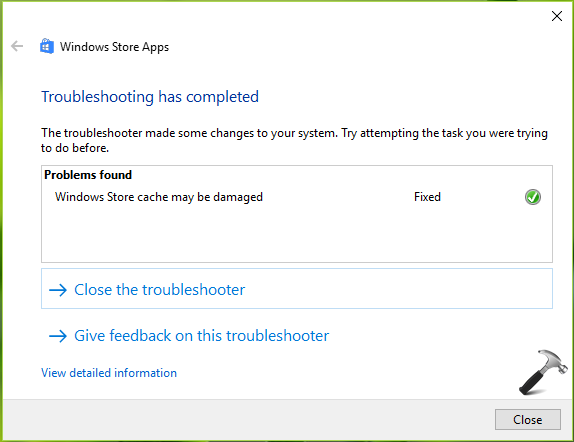 Give another restart to your system and then Store will start working as expected. Check following video to illustrate this method:
Hope this helps!