Earlier, we told you how to cast your content from Windows 10 to another screen such as TV, projector etc. See, with Windows 10 Action Center, it is really handy to project or mirror your Desktop to another screen with the click of a single button. All you need to do is to click on Project button and Windows 10 will take care of remaining.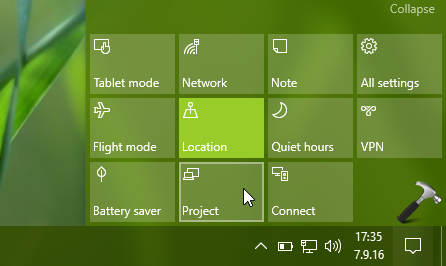 But recently we found that some of Windows 10 machines in our environment were unable to project. Whenever we hit Project button in Action Center, we get following message:
Your PC can't project to another screen. Try re-installing the driver or using a different video card.

Remember that this problem may also be faced by Windows 8 and 8.1 users. If you're the victim of this issue, the fixes mentioned below may help you to get rid of this error.
FIX : Your PC Can't Project To Another Screen In Windows 10/8.1/8
FIX 1 – Using Built-in Troubleshooters
To solve this issue, you can take advantage of built-in troubleshooters available in Windows 10 for checking hardware and drivers compatibility issues. Please perform the steps of following tutorial and run Video Playback and Hardware and Devices troubleshooters:
How to use built-in troubleshooters in Windows 10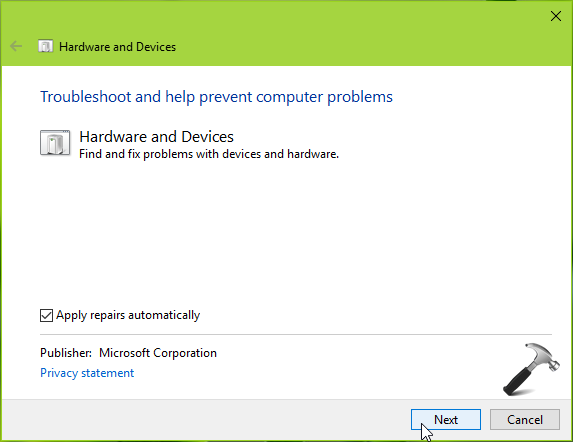 These troubleshooters may automatically detect issues and try to fix them. If troubleshooter found and fixes the issue in your case, you're good to go. Else try FIX 2.
FIX 2 – Using Device Manager
1. Press

 + R and type devmgmt.msc in the Run, hit Enter key to open Device Manager snap-in.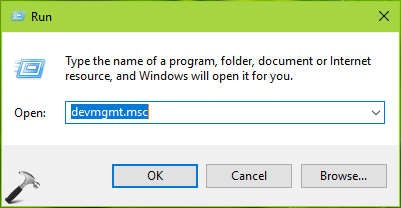 2. In the Device Manager window, expand Display adapters, right click on available devices in this section and click Uninstall.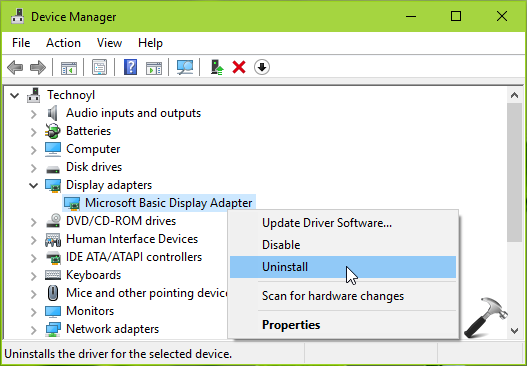 3. In the confirmation prompt, click OK.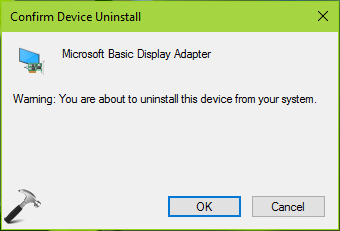 4. Now again in Device Manager window, click Action > Scan for hardware changes.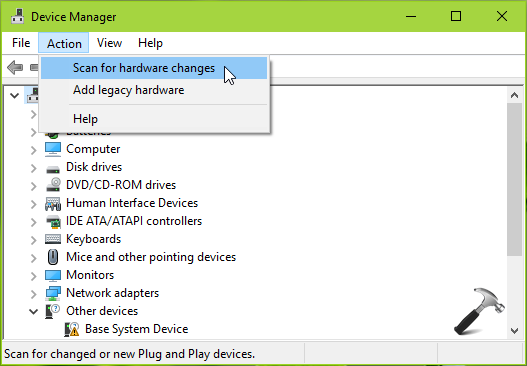 5. Check the status of issue, if it is resolved, you can close Device Manager. Else, update the display driver to latest one using this guide:
Steps to update display drivers in Windows 10
Hope this helps!