If you're unable to use your printer with Windows 10, this article may help you. Actually, while using my printer with Windows 10 recently, I found that it has stopped working. I've tried to print from it by changing different settings but there was no change in the situation and following error keeps appearing:
Your printer has experienced an unexpected configuration problem. 0x80004003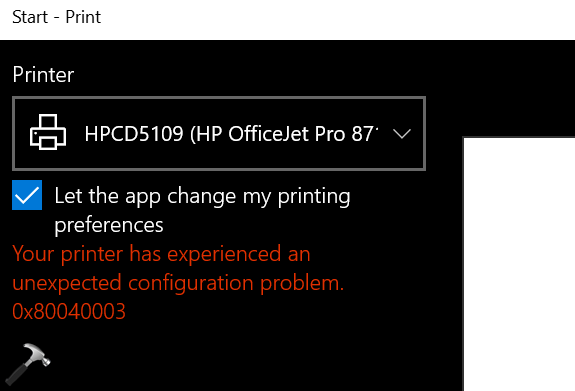 If you're also getting this error message on your Windows 10, you can try below mentioned suggestions and fix it.
FIX: Your Printer Has Experienced An Unexpected Configuration Problem (0x80040003)
FIX 1 – General Suggestions
1. Make sure the printer driver is up-to-date. You can refer this guide to update your printer driver.
2. Ensure that you've latest Windows Updates installed.
3. Run the Printer troubleshooter from Settings app > Update & security > Troubleshoot. The troubleshooter will automatically find the issues and fix them.
4. If possible, try reinstalling the printer.
5. If your printer was working fine earlier but not now, you can perform System Restore and see if that fixes the problem.
6. Refer to printer manufacturer's support, because it might be printer specific issue as well and they'll be able to help better in that case.
FIX 2 – Advanced Method
1. Press

 + R and type services.msc in the Run dialog box, hit Enter key to open Services snap-in.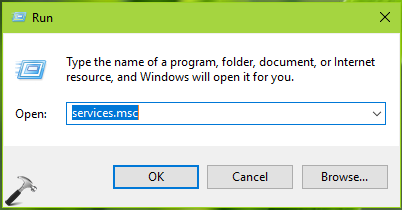 2. In Services window, right click on the Print Spooler service and select Stop. Minimize Services window.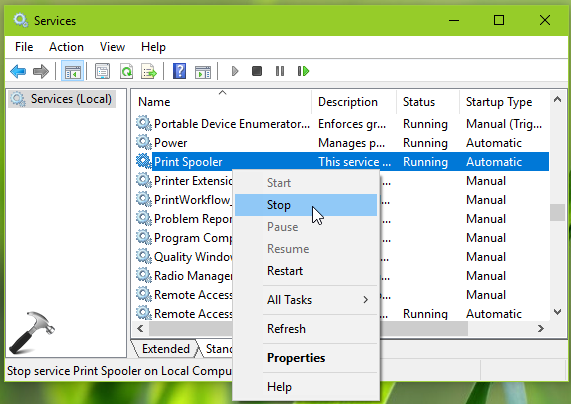 3. Now again press

 + R and type %windir%\system32\spool\PRINTERS in the Run dialog box. Click OK.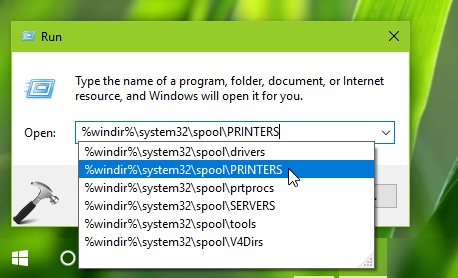 4. Then you'll be asked for the permissions as shown below. Click on Continue button in the permissions prompt. Provide the account credentials, if you're asked for any.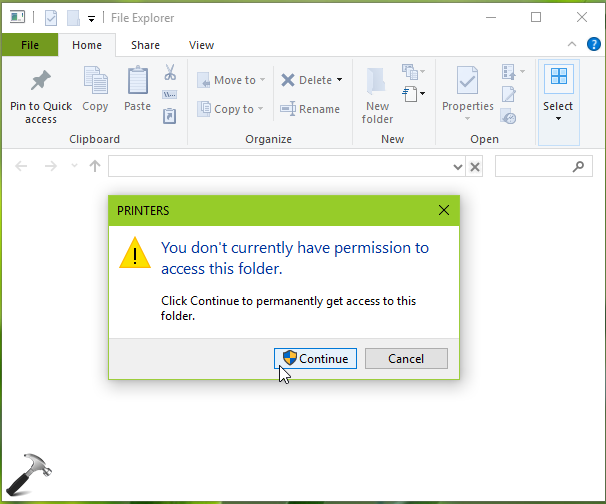 5. Now in PRINTERS folder, delete everything and make this folder empty.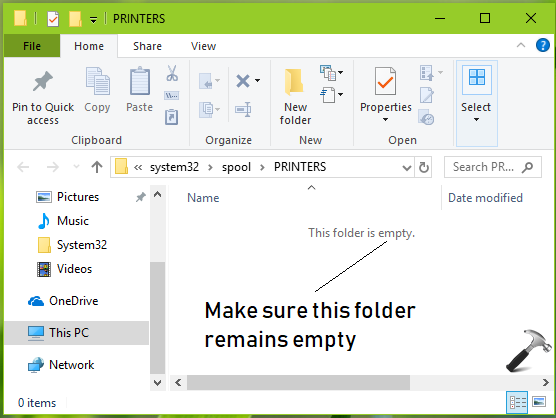 6. Now back in Services window, right click Printer Spooler service and click Start.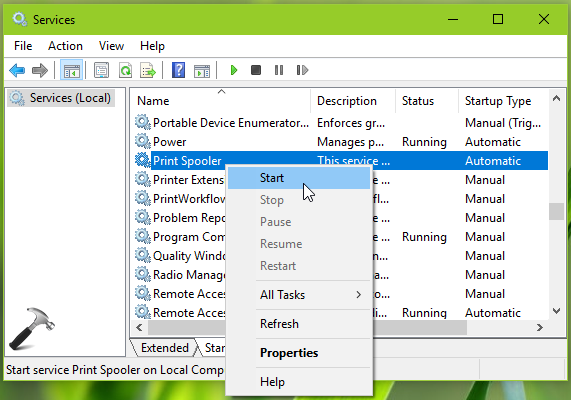 Finally, check the status of problem. The printer issue should be fixed now and error will no longer appear now.
Hope this helps!