We've previously shared you that Windows 10 V1903 will be released to end users in this month. Version 1903 was already released to Windows Insiders in Release Preview ring and also to Visual Studio subscribers in April 2019.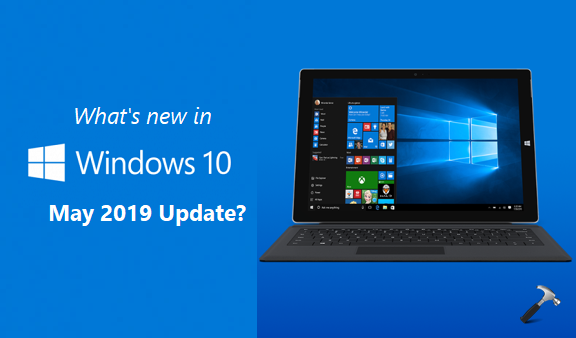 As we've already got Windows 10 V1903 via Visual Studio subscription, in this article, we'll list the new features got introduced or features improved in this Version 1903.
List Of New Features In Windows 10 V1903 (May 2019 Update)
New Features Added In Version 1903
1. Pause Windows Updates: With Windows 10 V1903 or later, you can pause updates for 7 days. Keep an eye on Update history page on Microsoft Support and if there is known issue with some updates, you can pause them until the issue gets sorted. Read all about pause updates feature in this article.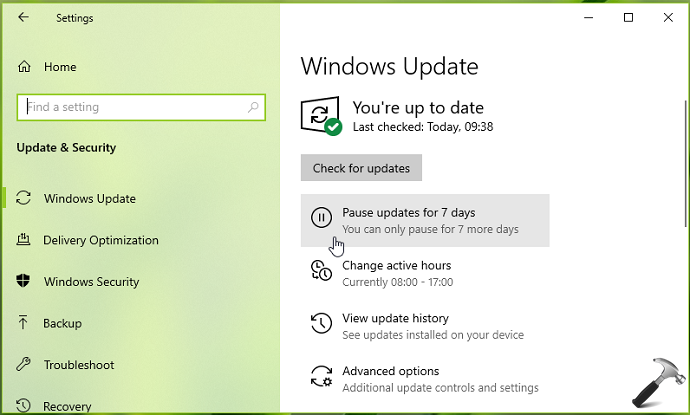 2. Light theme: If you like personalization, light theme is nice addition for you in Version 1903. Initially released with build 18282, the theme is quite improved in build 18323. Check this article to learn how to enable and use light theme in Windows 10.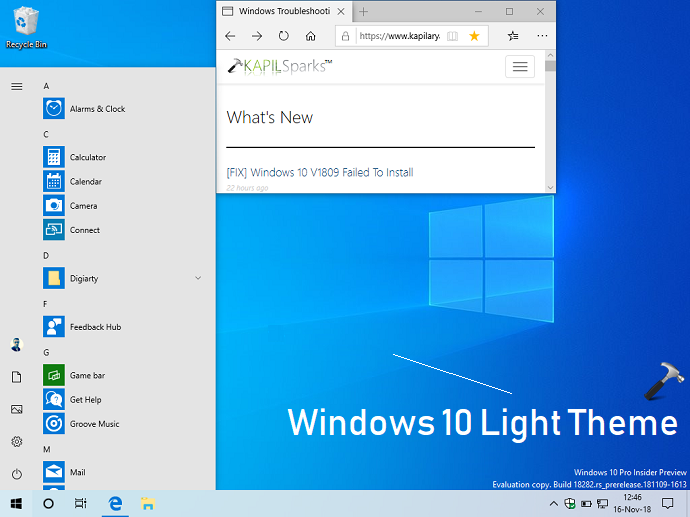 3. Separates Windows Search and Cortana: There are considerable number of customers who demanded for separation between Cortana and Windows Search. Finally, Microsoft has addressed those users in Version 1903 and Cortana and Search are independently managed. Read more in this article.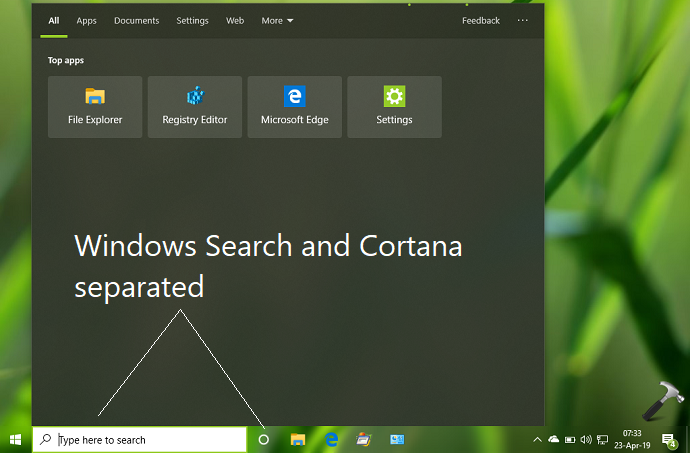 4. Manage Cloud Content Search: As the Windows Search and Cortana are separated now, you can control if you want to let Windows Search display results personal emails, photos, documents and files. Learn more in this article.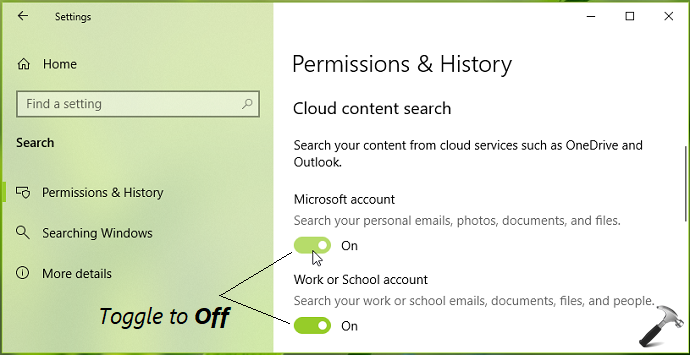 5. Tamper Protection in Windows Security: With build 18305 or later, Microsoft added Tamper Protection feature in Windows Security. With Tamper Protection feature enabled, it would not be possible for malicious apps to alter Windows Security app settings. Read more and learn how to configure the feature in this article.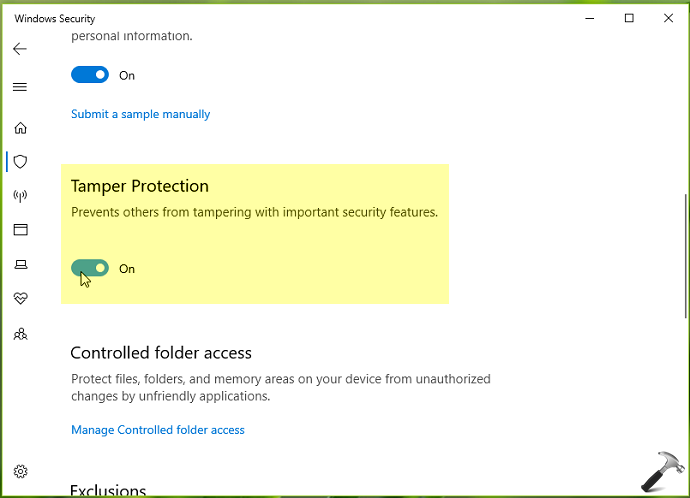 6. Recommended Troubleshooting: Recommended troubleshooting feature will help you to automatically fix issues on your system as soon as they occur. Initially added the feature in 18305, it would be quite helpful for smooth functioning of operating system. Learn how to configure recommended troubleshooting in this article.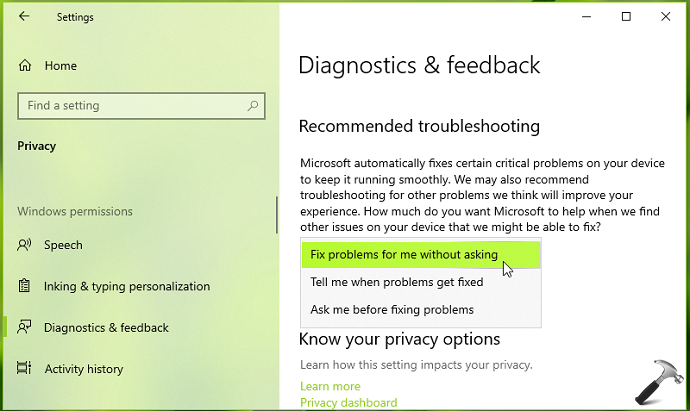 7. Acrylic effects on login screen: With Windows 10 V1903 or later, Acrylic effects are enabled by default on login screen. Acrylic is brush, used in fluent design system and on Windows 10 login screen, it shows a blur effect. Read more in this post.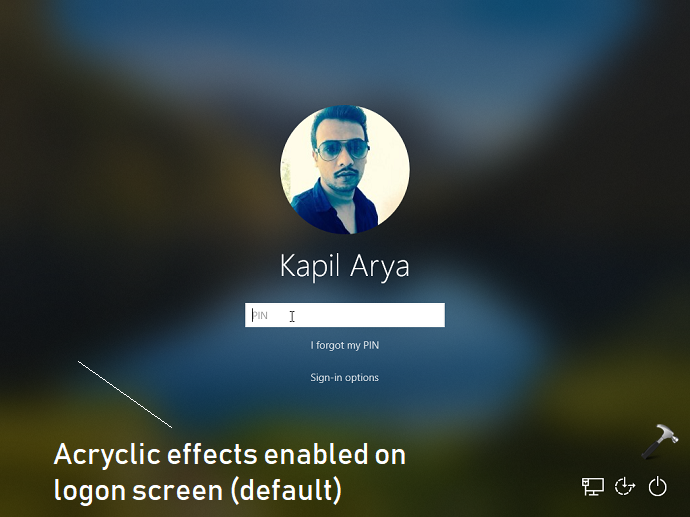 Other Features/Improvements In V1903
1. Introduced Top Apps feature in separated Windows Search.
2. Introduced Windows Sandbox feature; under which you can run or test apps with an isolated environment. In short, you don't need another clean install to run untrusted software. You can also launch app or scripts with Windows Sandbox feature.
3. Emoji 12.0 update is included.
4. You can now run Linux files inside File Explorer.
5. Added ability to run Desktop apps in Windows Mixed Reality.
6. You can sign-in with password-less Microsoft accounts.
7. Windows 10 V1903 provides you simplified Start Menu layout
8. You can now set a default Task Manager tab.
9. Improvements to File Explorer; such as showing friendly dates, update File Explorer icon, you can drag and drop font files to Settings app directly from File Explorer.
10. Improvements to Touch keyboard.
11. Updates to Notepad.
12. Improvements to Narrator and Ease of Access.
13. New updates to Windows Setup experience.
14. Added icons to power options in power menu on Start Menu.
15. Imported setting to synchronize time in Settings app.
16. Improvements to Windows Update notifications
17. Improvements to printing experience.
18. Introduced intelligent Active hours setting.
19. Improvements to Action Center; you can now drag and drop quick actions buttons in Action Center itself.
20. Improvements to high DPI settings.
21. Input and accessibility improvements.
22. Added Enhanced mode to Windows Search for one-time indexing process.
23. You can individually track DPI awareness on per-process basis in Task Manager.
24. Added ability to remove or uninstall more pre-installed apps
25. Updated disconnected network icon.
26. Configure enhanced settings for network within Settings app, such as adding static IP address.
27. Windows Hello sign-in options are redesigned.
28. You can now manage Amazon Echo using Cortana and vice versa.
29. No change in screen brightness when you connect or remove your battery charge. Windows will remember your screen brightness for this.
30. You'll be able to notified which app is using your microphone. You can allow or prevent apps to access microphone as mentioned in this post.
31. Introduced Office app based on Office.com concept.
32. Improvements to Japanese IME.
33. Updates to Settings homepage.
34. Improvements to user interface for Reset this PC.
35. Added reserved storage feature for smooth functioning of your system
36. Improvements to Windows Insider program settings page.
37. Improvements to RAW image format support.
38. Improvements to gaming experience.
39. WSL command line improvements.
40. Updates to Console.
This list is provided by Microsoft. You can check-out about these features or improvements in detail in this documentation.
We hope you'll have a good experience with Windows 10 V1903!