In your Windows Phone, generally there are three physical buttons. These includes power button, volume up and down on same button and Camera button. Now sometimes it happens that Camera physical button got pressed accidentally when the phone is inside your pocket, and thus default Camera app is launched as a consequence of this.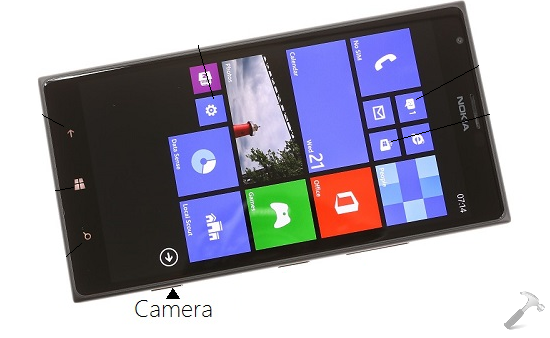 Thus to avoid such unexpected situations, Windows Phone is shipped to you with a setting that prevents this from happening. However in some phones, the Camera button is so crafted that it doesn't gets accidentally pressed.
See : Disable Key Vibration & Increase Touch Sensitivity In Windows Phone
But if you're facing this problem with your Windows Phone 8.1 or later, simply try this:
Prevent Accidental Camera Launch When Windows Phone Is Locked
1. Swipe your Windows Phone screen to open Notification Center and tap on ALL SETTINGS.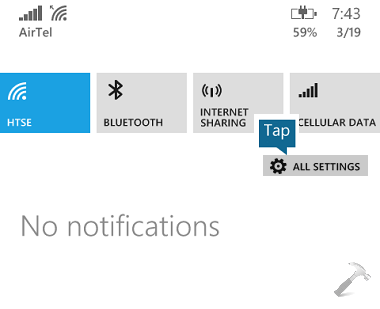 2. Next, in SETTINGS screen shown below, switch to applications view and scroll down to look photos+camera option, tap it then.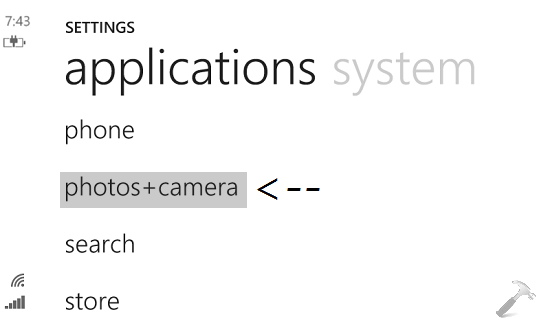 3. Finally, in the photos+camera settings screen, scroll down and look for Prevent accidental camera launch when phone is locked option. This may be turned off by in your case and is the root cause of the problem. So simply enable it.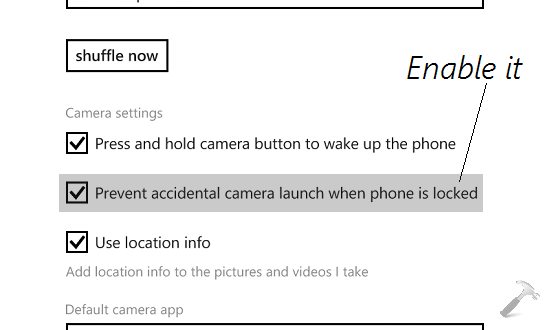 You must now restart your phone and let this setting became effective. After restarting your phone, problem of accidental Camera launch in locked condition will be resolved.
Hope it helps! Learn these tips too:
1. Disable Predictive Text In Windows Phone 8
2. Set Live Lock Screen In Windows Phone 8.1
3. Remove Temporary Files From Windows Phone 8
4. Disable Automatic Photo & Video Upload To OneDrive In Windows Phone 8