The Store app introduced in Windows 8 served millions of users till now to download their favorite apps. With Windows 10, the Store app is all set to offer Universal Apps to Windows users across the world. All you need to get the apps from Store is one valid Microsoft account and you're good to go.
Well, sometimes you may face issues with Store app and it may not load due to miscellaneous reasons. If the Store app fails to load on your Windows 10, firstly we recommend you to go through this suggestion list and see if something helps from it:
Fix: Can't open Windows Store in Windows 8 or later
Recently, we come across an strange error with a Windows 10 running machine. Whenever we open Store app on that system, the following message appears:
Try again later. Something happened on our end.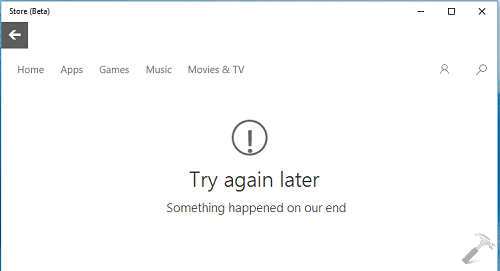 Or you may also receive this:
Something happened on our end. Waiting a bit might help.
We tried to all the previous suggestions available, installed latest updates to this build and even tried to update the build itself, but there were no changes in the situation. At last, we tried to change some additional settings on which working of Store app depends. Finally, it worked and we're able to load Store correctly.
So in case if you're too victim of this issue, here is how to fix it:
FIX : "Try Again Later. Something Happened On Our End" For Store App In Windows 10
1. Open Control Panel and select Clock, Language and Region option. Then click Change date, time, or number formats link.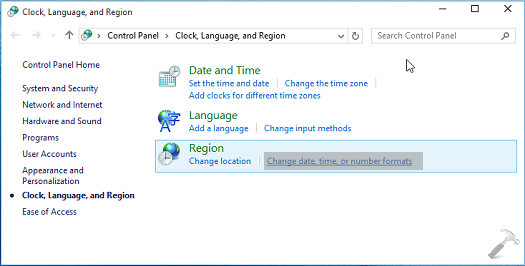 2. Next, in the Region window, on the Format tab, you'll find that Format is set to your native language, since you're facing this issue. So change the Format to either Match Windows display language (recommended) or English (United States).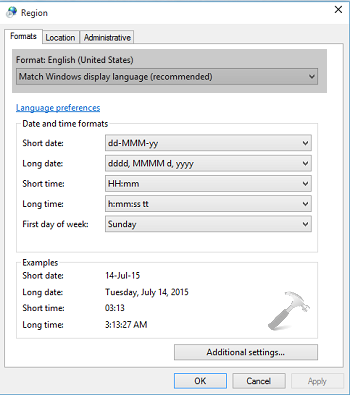 3. Moving on, in the same window, switch to Location tab and set the Home location to United States.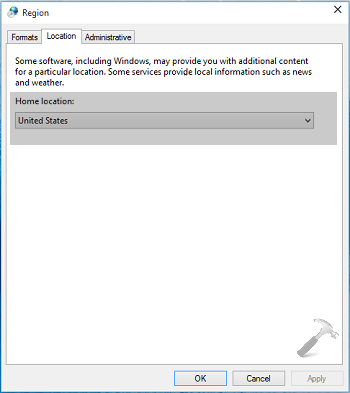 4. Now switch to Administrative tab in the same window and click Change system locale button under Language for non-unicode programs section.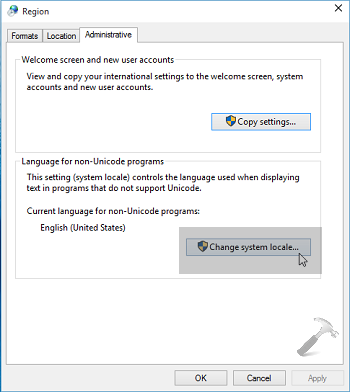 5. Finally, change the Current system locale to English (United States). Click OK, Apply, OK to close Region window.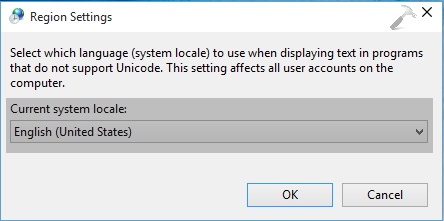 Restart your system to make these changes effective. After rebooting your system, you'll find that Store app is now loading and working correctly as expected.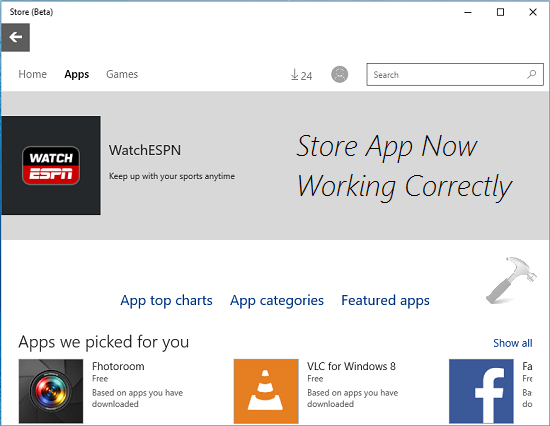 In case, if the issue still persists even after trying above mentioned steps, you can additionally try to re-register the Store app:
How to re-register Store app in Windows 10
Hope this helps! Go here if Start Button not working correctly in Windows 10.