Windows Defender is the inbuilt security suite in Windows 8 and its later updates. So basically, you do not need to use any other antivirus program on your system as the Windows Defender is itself capable of protecting your system with best security definitions. Its easy to use and contains almost all the features which competitor security suites are offering to you. I am using Windows Defender on my system since I started using Windows 8, and I never faced virus related issues on my system since then.
Recently, I have came across the issue of Windows Defender not starting. This was the scenario I faced on a system upgraded to Windows 8.1 from Windows 8. In this case, Windows Defender service was throwing error code 577.
Windows could not start the Windows Defender Network Inspection Service service on Local Computer.
Error 577: Windows cannot verify the digital signature for this file. A recent hardware or software change might have installed a file that is signed incorrectly or damaged, or that might be malicious software from an unknown source.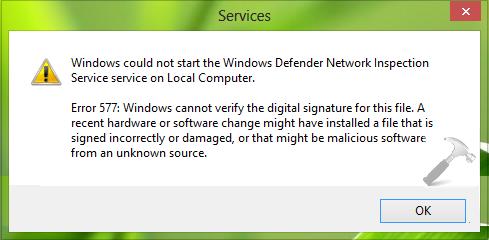 Well, you might face this error as well when you uninstall a third party security software/antivirus and then you try to turn on Windows Defender. Here is what you have to do to turn on Windows Defender back:
FIX : 'Windows Could Not Start The Windows Defender Network Inspection Service On Local Computer' In Windows 10/8.1/8/7
FIX 1 – Using Action Center
1. Press

+ R and type wscui.cpl in the Run dialog box and hit Enter.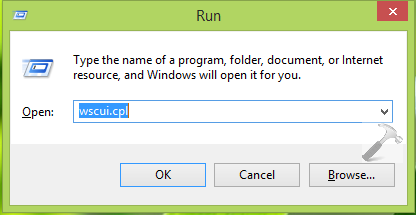 2. Last step will take you to the Action Center, so in the following window, look for the Windows Defender entry and immediately click Turn on now or if you see there the Launch button, click it.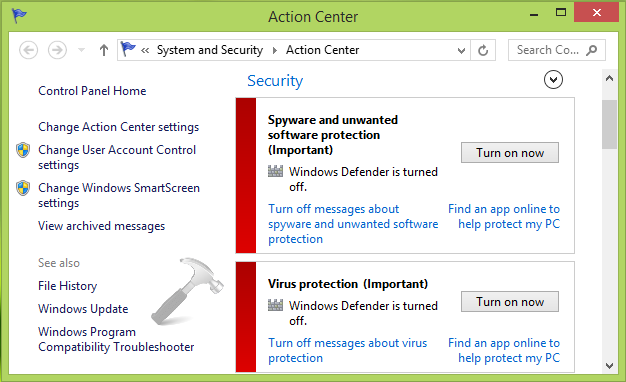 This should launch Windows Defender normally and thus your system is now being protected by the same.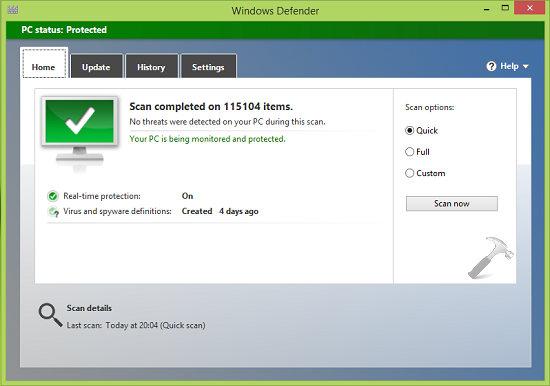 FIX 2 – Using Registry Editor
Registry Disclaimer: The further steps will involve registry manipulation. Making mistakes while manipulating registry could affect your system adversely. So be careful while editing registry entries and create a System Restore point first.
1. Press

+ R and put regedit in Run dialog box to open Registry Editor (if you're not familiar with Registry Editor, then click here). Click OK.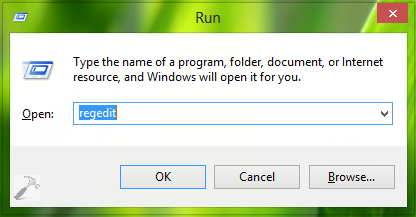 2. Navigate here:
HKEY_LOCAL_MACHINE\SOFTWARE\Microsoft\Windows Defender

3. Take the ownership of Windows Defender key first using RegOwnerShipEx. In the right pane look for DisableAntiSpyware and DisableAntiVirus named registry DWORDs. Double click on them to get this:
4. Make sure that Value data is 0 for both the DWORDs. Click OK, close the Registry Editor. Now open file MSASCui.exe at following location.
C:\Program Files\Windows Defender
In this way, Windows Defender should start working fine on your system now. Go here if you can't start Security Center in Windows 8 or later.

Note: Post edited on 13 Feb, 2019 for updated information.