Click
here
if you get
We can't sign into your account
message in Windows 10.
Windows 8 has influenced the way we can sign in to our system by introducing Microsoft account logon. I have already quoted many times here that Microsoft account logon has many additional advantages, as compared to local and domain accounts. Facilitating browsing and downloads from Windows Store, syncing our devices are most basic benefits of using Microsoft account.
But sometimes due to some technical issues, you may not able to sign into your system using Microsoft account. In such cases, even if you enter correct credentials, you may face such kind of error:
You can't sign in to your PC right now. Go to account.live.com to fix the problem, or try the last password you used on this PC.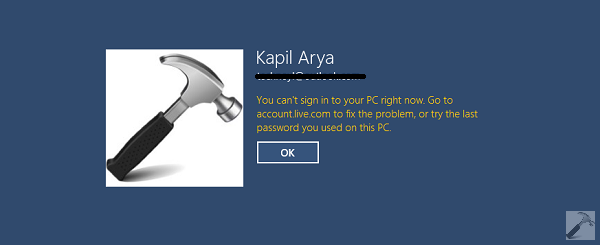 See specifically if you've faced : "We couldn't sign you in. Bad length" error for Windows Store
In some cases, user may came around this error when num lock keys aren't activated when you logon. So you manually need to enable num lock keypad and then enter your logon information. Read following post to solve this problem:
Fix: Need to hit "num lock" button for logging in Windows 8.1
You can also use virtual keyboard to input your credentials and see if that helps: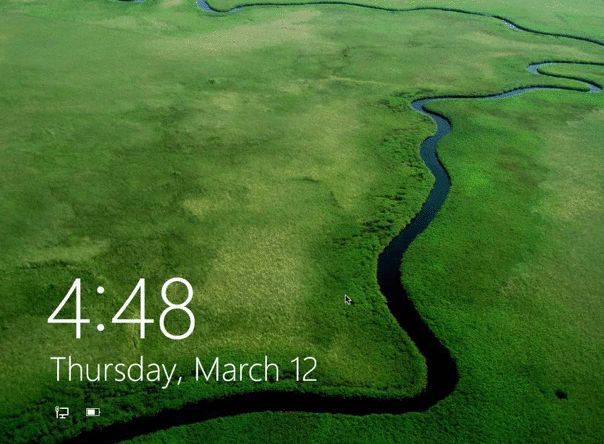 To avoid these kind of errors, I advise everyone here to set up another ways of sign-in in advance. The other ways can be PIN sign-in, picture password sign-in. Here are more about them:
How to set up, change PIN in Windows 8 or later
How to set up, change or remove Picture Password in Windows 8 or later
Well, back to topic, here are the steps you need to follow this problem:
FIX : "You Can't Sign In To Your PC Right Now" In Windows 10/8.1/8
1. Open your favorite browser on another computer and click this link:
account.live.com/ResetPassword.aspx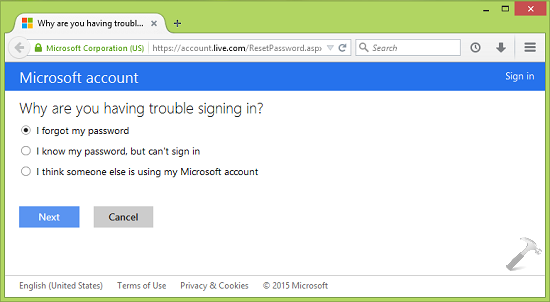 Select I forgot my password option and hit Next.
2. Now type in your Microsoft account email address, insert correct image validation code and click Next.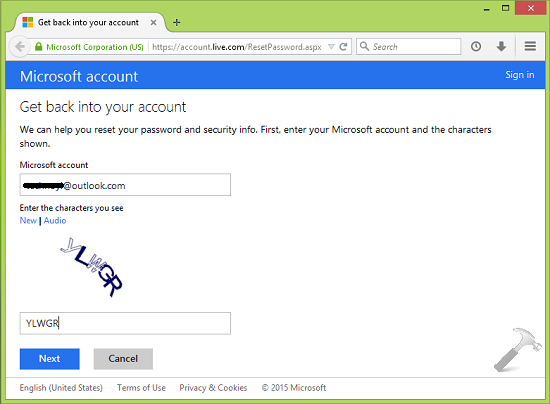 3. Moving on, select the convenient way to get authentication code (requires set up of identity verification techniques earlier). We choose email recovery, since network problem may occur in rest options available. Hit Send code.