A 4-digit PIN is supposed to be most easiest way to sign-in to Windows 10. Since it is easy to remember and convenient to use, we recommended you to use PIN as the primary sign-in option on your Windows.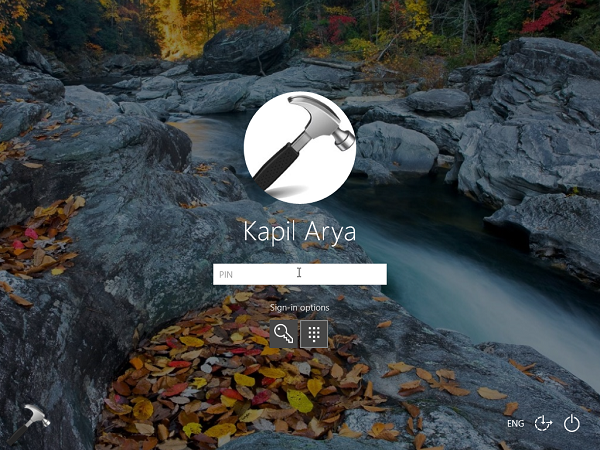 However, there are some cases when you find that PIN is no longer working. These might be the symptoms in such cases:
You added a PIN as sign-in option but it is not being offered at login screen
PIN sign-in is offered but when you type your PIN, system doesn't accepts it
PIN sign-in stuck and you need to restart the machine and use another sign-in option such as password
You added PIN and it worked perfectly, but after some update, it is broken
If either of above mentioned cases applies to you, this article is for you. You can try the fixes mentioned below and fix it for yourself:
FIX : PIN Not Working In Windows 10
FIX 1 – By Altering Permissions
1. Press

 + E to open File Explorer and click View > Show/hide and check Hidden items. Assuming Windows is installed on C: drive, navigate to C:\Windows\ServiceProfiles\LocalService\AppData\Local\Microsoft folder. Then right click on Ngc folder and select Properties.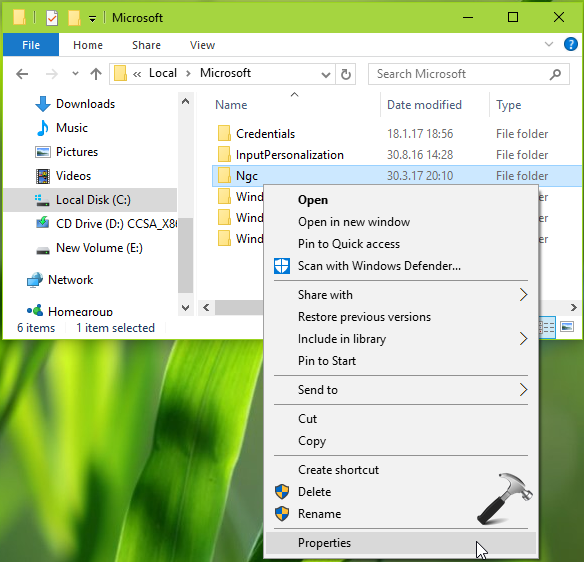 2. On property sheet, switch to Security tab, click Advanced.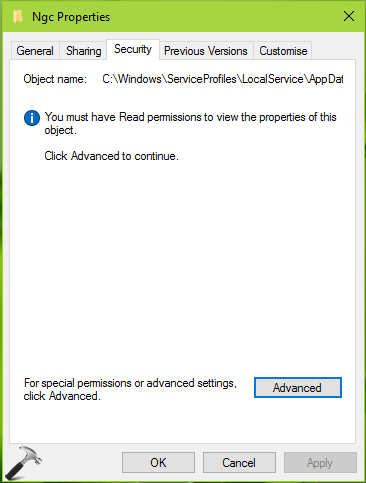 3. Moving on, click on Change link against Owner under Advanced Security Settings for Ngc window. Take the ownership of Ngc folder using steps mentioned here.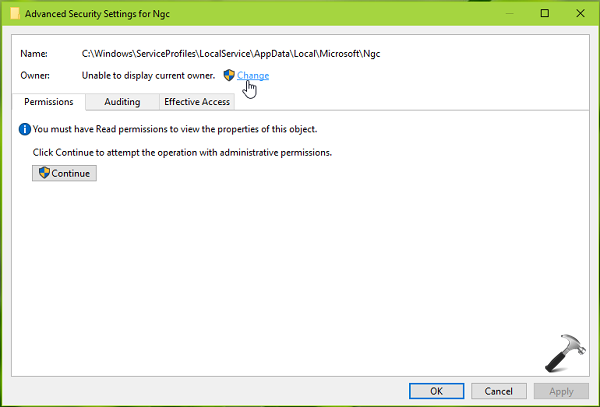 4. After taking ownership, you must check Replace owner on subcontainers and objects and Replace all child object permission entries with inheritable permission entries from this object. Now click Change permissions.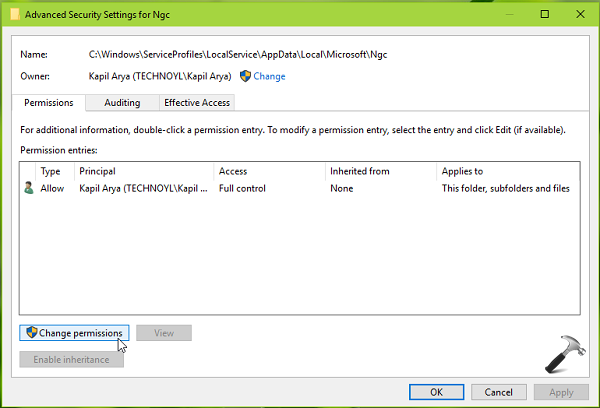 5. Then click Add button.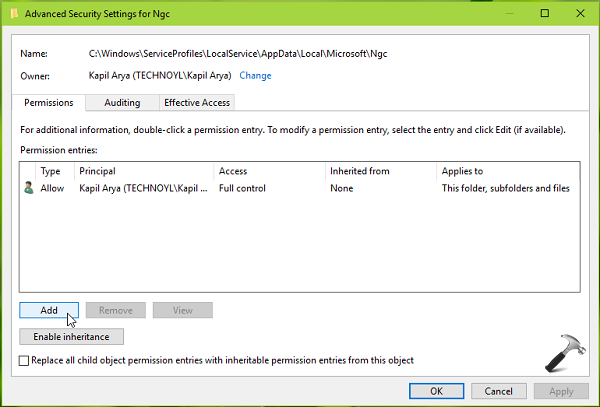 6. Next, in the Permission entry for Ngc, click Select a principal.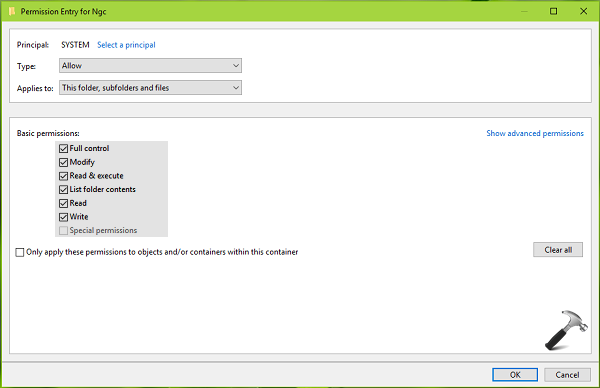 Now enter SYSTEM as object name and click Check Names. Then click OK. Then back to above shown window, check Full control under Basic permissions. Click OK.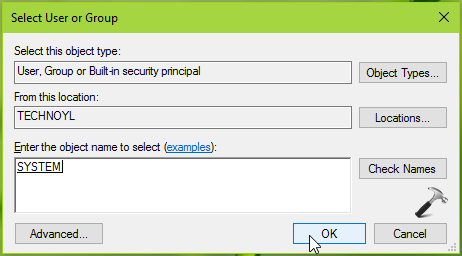 Once you provided full control to yourself, you should check the status of issue. It should be resolved by now.
FIX 2 – By Resetting ACLs On Ngc Folder
This problem might also occur, if Access Control Lists (ACLs) on Ngc folder are corrupted. Thus you must reset ACLs for Ngc folder to make PIN working again.
Right click on Start Button and select Command Prompt (Admin). In the Command Prompt window, type following command (replace C: with your system root drive) and press Enter.
icacls C:\Windows\ServiceProfiles\LocalService\AppData\Local\Microsoft\Ngc /T /Q /C /RESET

Close Command Prompt. You might need to add a new PIN now and it should work as expected.
Video FIX 3 – Rename NGC Folder (Added 11 Sept, 2019)
Hope this helps!