Sometimes you may not be able to connect to the Internet due to miscellaneous causes. Most of the problems in such cases occurs due to network adapters. But in few situations, culprit may be network server rather than network adapter, which is preventing you from being connected. Today, we'll discuss one such issue we faced recently on Windows 10 – it is still applicable to previous Windows editions.
In this scenario, we were not able to connect our system to web server. As usual, we performed some troubleshooting using Network Adapter troubleshooter. We also recommended you to try it as a first step of troubleshooting.
Recommended: How to use built-in troubleshooters in Windows 10
But running the troubleshooter found a problem that generally happens with wired (LAN and Ethernet) connections. Following was the error, which even the troubleshooter wasn't able to fix.
Your computer appears to be correctly configured, but the device or resource (DNS server) is not responding.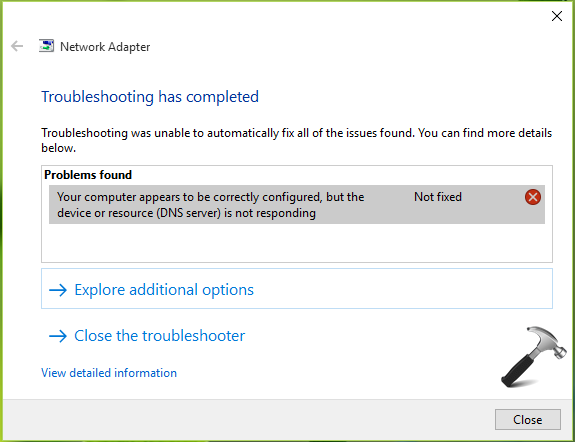 Now since the automation tool didn't fixed the problem, we've to fix it manually. Here we also suggest you to restart your router and see if it makes any differences in the situation. If the problem still persists, you can try the fixes mentioned below.
FIX : Your Computer Appears To Be Correctly Configured, But The Device Or Resource (DNS Server) Is Not Responding In Windows 10/8.1/8/7
FIX 1 – By Configuring/Correcting TCP/IP Settings
1. Open Control Panel and navigate to Network and Internet > Network Connections. Here, do a right click on your Local Area Connection or Ethernet connection and select Properties.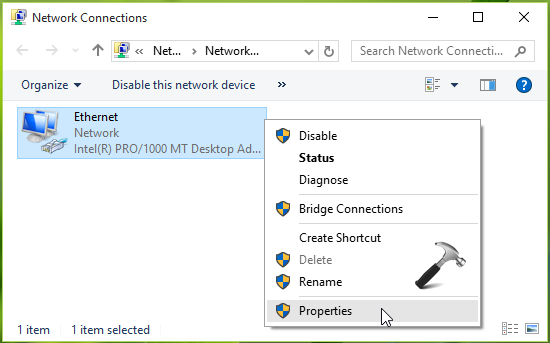 2. In the connection property sheet, select Internet Protocol Version 4 (TCP/IPv4) and then hit/tap Properties.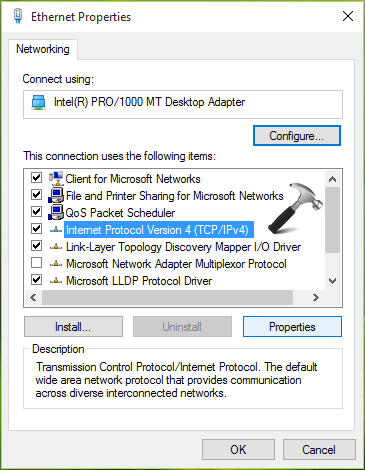 3. Next, select Obtain an IP address automatically and then select Obtain DNS server address automatically option. Click/tap OK.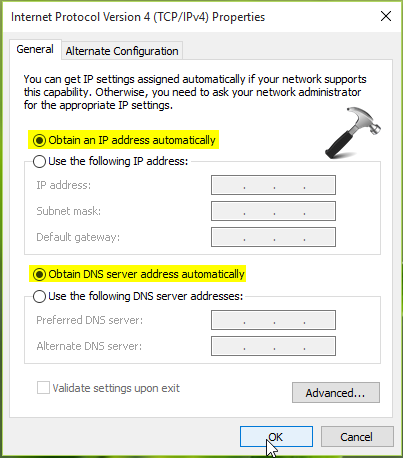 4. Again in the network connections property sheet, select Internet Protocol Version 6 (TCP/IPv6) this time and perform step 2 and 3 with it. Close Control Panel and check the status of issue.
If the problem still exists, try FIX 2.
FIX 2 – Using Command Prompt
1. Right click on Start Button and select Command Prompt (Admin).
2. In the administrative or elevated Command Prompt, type following commands one by one and press Enter key after each:
ipconfig /flushdns
ipconfig /registerdns
ipconfig /release
ipconfig /renew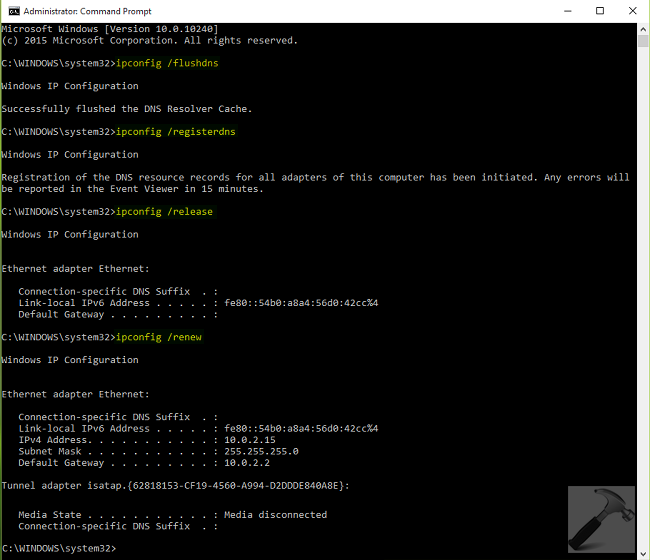 3. Once all commands executed successfully, close the Command Prompt and reboot. After restarting machine, you'll find that problem is fixed and you can connect to the Internet now.
Hope this helps!