Recently, we came around a strange issue that prevents us to open built-in snap-ins in Windows 10. The system on which we faced the issue has only single account and that was the administrator account. But still, system seems to be not recognizing that account level and keep throwing following error while opening snap-ins:
This app has been blocked for your protection.
An administrator has blocked you from running this app. For more information, contact the administrator.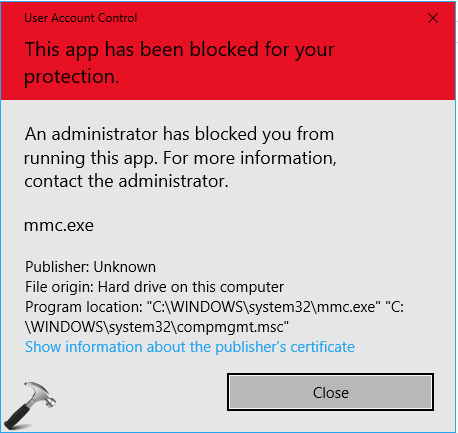 If you're facing this issue, there might be few reasons for it:
You lost the administrative rights
The snap-in might be blocked by Windows SmartScreen
A Group Policy setting is imposing a restriction on snap-in
Admin approval mode is enabled in UAC settings
In case if you've lost admin rights, you may not be able to open things which requires UAC permissions such as Registry Editor. So if you can't select Yes or No for UAC permissions, you've lost admin rights. This problem can be fixed by following steps mentioned here.
For other causes, you may try fixes accordingly.
FIX: An Administrator Has Blocked You From Running This App In Windows 10
FIX 1 – Via Windows SmartScreen Settings
Sometimes Windows SmartScreen settings might block the snap-ins and thus they fails to load. So can try turning off Windows SmartScreen for a while and see if you could open the snap-in then. Simply select Don't do anything (Turn off Windows SmartScreen) option.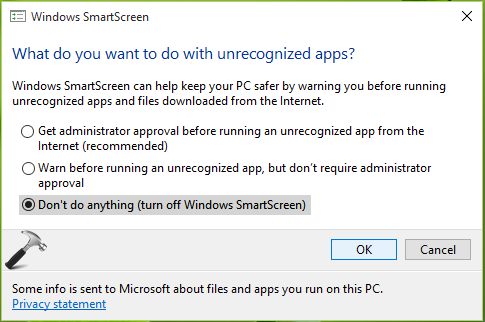 Complete steps to change Windows SmartScreen settings are mentioned in this guide.
FIX 2 – Via Group Policy
FYI:
Local Group Policy Editor
is not available in
Windows 10 Home
editions. If you're on
Windows 10 Home
and want to use
Group Policy
, go
here
and upgrade to
Pro
edition.
1. Press 

 + R and put gpedit.msc in Run dialog box to open Local Group Policy Editor. Click OK.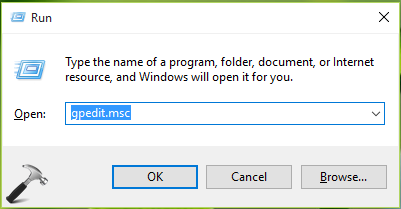 2. In the GPO snap-in, navigate here:
User Configuration > Administrative Templates > Windows Components > Microsoft Management Console > Restricted/Permitted snap-ins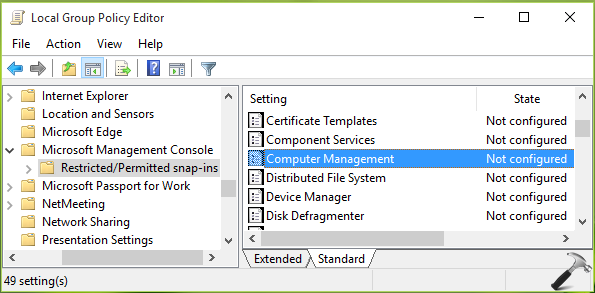 3. In the right pane, select the policy setting for the snap-in with which you're facing this issue. On the policy configuration window, select Enabled or Not Configured (if policy was configured already). Click Apply followed by OK and close Group Policy Editor.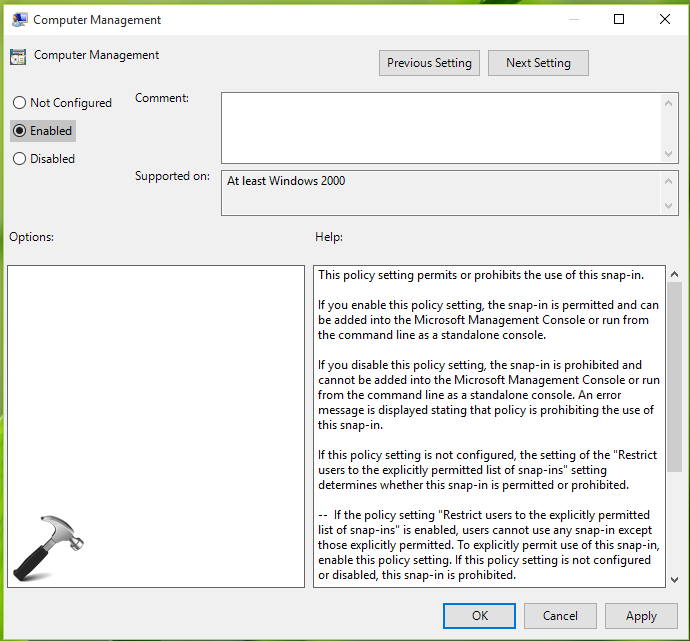 Reboot the machine and issue should be fixed. If it doesn't, try FIX 3.
FIX 3 – Via Security Policy Editor
1. Press 

 + R and put secpol.msc in Run dialog box. Click OK to open Security Policy snap-in.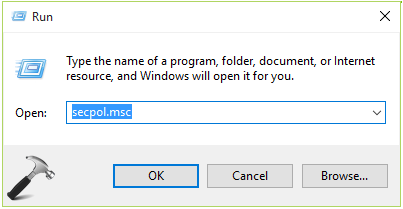 2. In the Local Security Policy snap-in, navigate here:
Security Settings > Local Policies > Security Options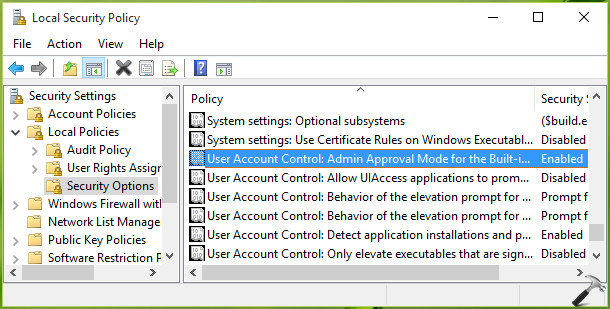 3. In the right pane, look for User Account Control: Admin Approval Mode for the built-in Administrator account setting. If the setting is set to Enabled, double click on it and set to Disabled. Click Apply, OK and close snap-in.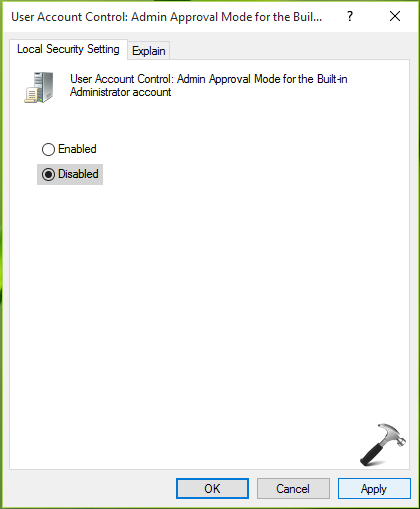 Check this video for live demo of this fix:
Hope something helps!
Also check: This app is blocked for your protection error while installing/uninstalling programs in Windows 10.