Mail app in Windows 10 allows you to add email accounts from other email providers besides Outlook. However, sometimes users may not be able to set up email account for other email providers such as Gmail. Recently, many users have reported that they can't add Gmail account to Windows 10 Mail app.
When they try to setup Gmail account, they receive following message:
Something went wrong
We're sorry, but we weren't able to do that.
Error code: 0x8000000b.
You may receive other error codes such as 0x8007042b, 0x80040154, 0x8000ffff, 0x8007000d, 0x80c8043e, 0x80070435, 0x8007006d, 0x80070425 with this same error message. Whatever error code you receive, the bottom line is that you can't add your Gmail account, anyway. So ultimately this prevents you from using your Gmail account on Mail app.
To fix this issue, we recommend you to go ahead with resetting and re-registering Mail app first. If that doesn't works for you, follow steps mentioned below to fix this issue.
FIX: Can't Add Gmail Account To Windows 10 Mail App
1. Open Mail app and click Settings icon.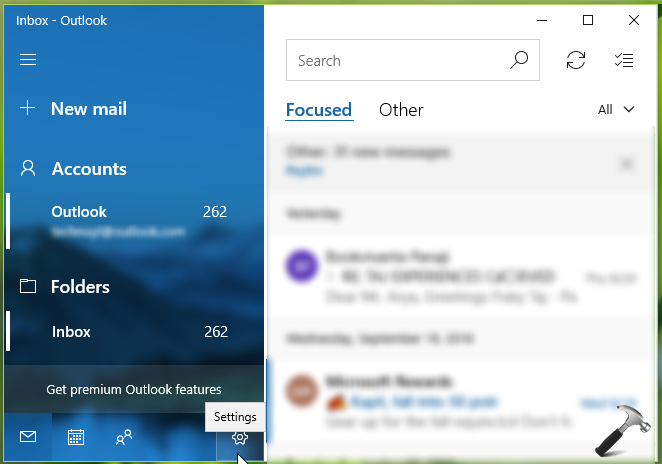 2. Then under Manage accounts, click Add account. Now in Add an account, click Advanced setup option. See this fix, if Add an account applet doesn't loads.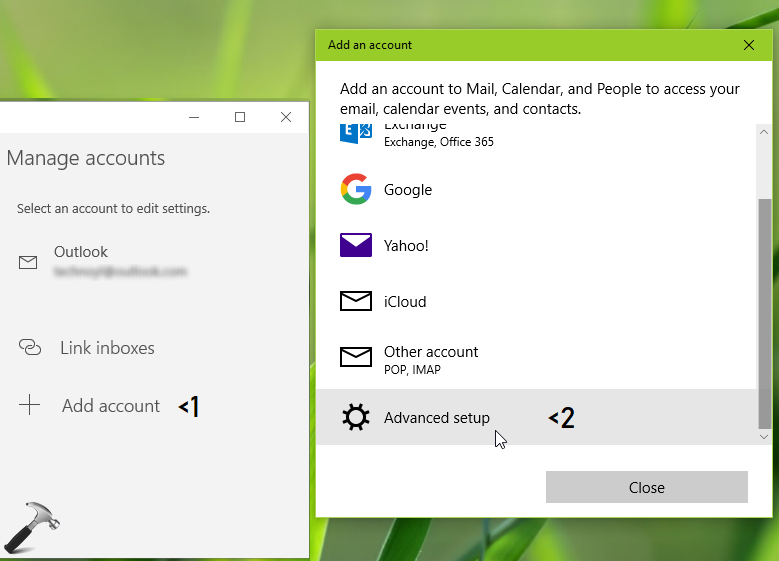 3. Next, in same Add an account window, click Internet email option.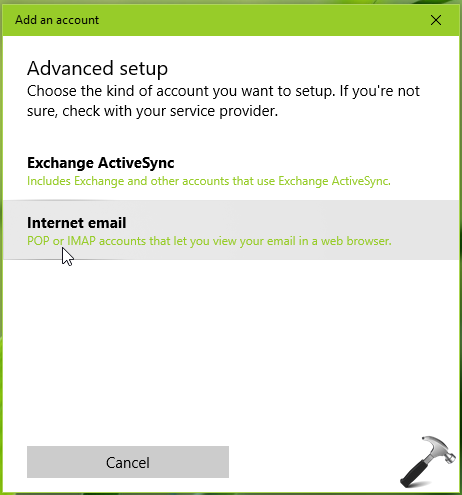 4. Moving on, in the next screen on same window, provide your Gmail account details.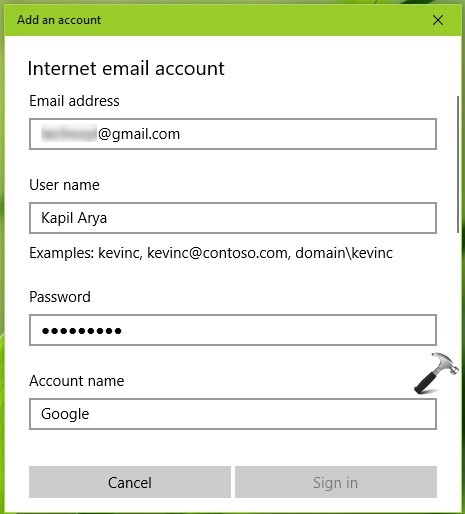 5. Scroll down and make sure you use these standard values:
Incoming email server: imap.gmail.com:993
Account type: IMAP4
Outgoing email server: smtp.gmail.com:465
Ensure these options are checked:
Outgoing server requires authentication
Use same user name and password for sending email
Require SSL for incoming email
Require SSL for outgoing email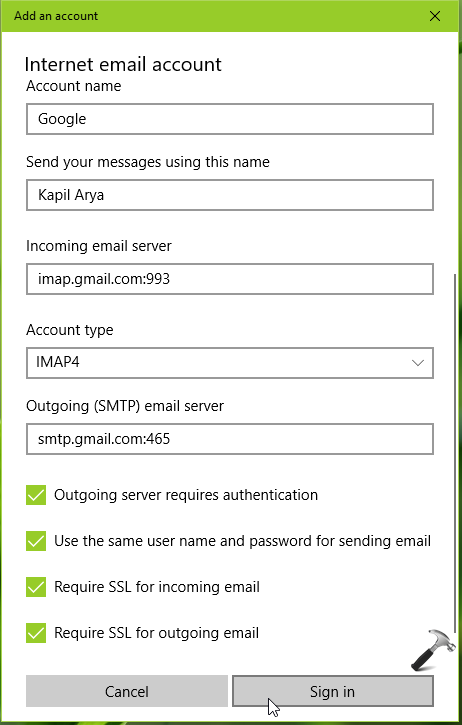 6. Finally, click Sign in and wait for few minutes, your Gmail account will be added successfully to Mail app.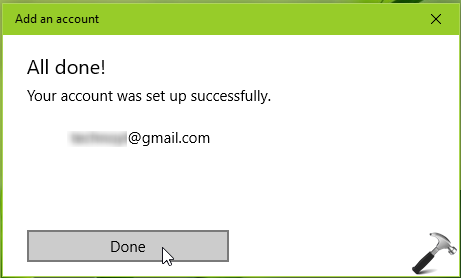 Hope this helps!
Related: Something went wrong and Outlook couldn't set up your account.