A sign-in PIN also known as Windows Hello PIN is quite handy to use in Windows operating system. We've shared you this guide to setup PIN. We've also shared you this fix, if you can't add a sign-in PIN.
Now in this article, we'll see what to do, when you can't remove your existing PIN.
Recently, we came around this issue on one of our machine. The machine in question had a Windows Hello PIN setup and we're using Microsoft account on that machine. So then we had a decision that PIN no longer needed on this machine. We want to keep using the password because of anonymous reason. However, when we opted to erase PIN, the Remove button was greyed out (refer below screenshot). In this situation, we could Change the PIN but can't remove it.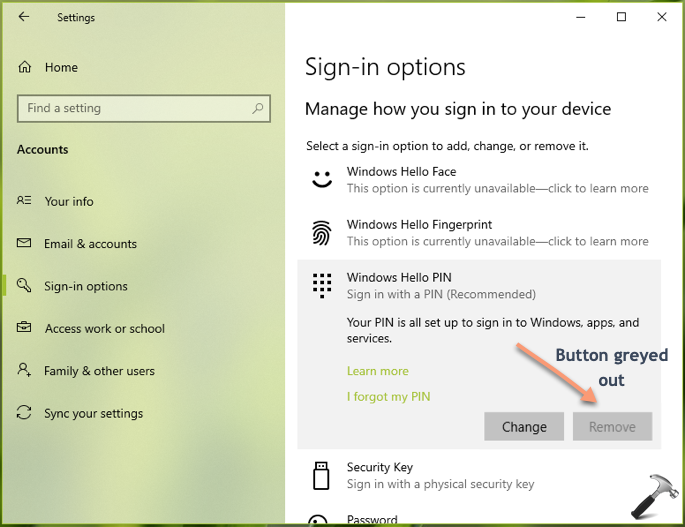 If you're also facing same issue, here's how you can remove PIN using trick mentioned below.
FIX: Can't Remove Windows Hello PIN In Windows 10
1. Right click Start Button or press

+ X keys and select Settings.
2. In the Settings app, navigate to Accounts > Sign-in options.
3. Now in right pane of Sign-in options, under Windows Hello PIN, click on I forgot my PIN link.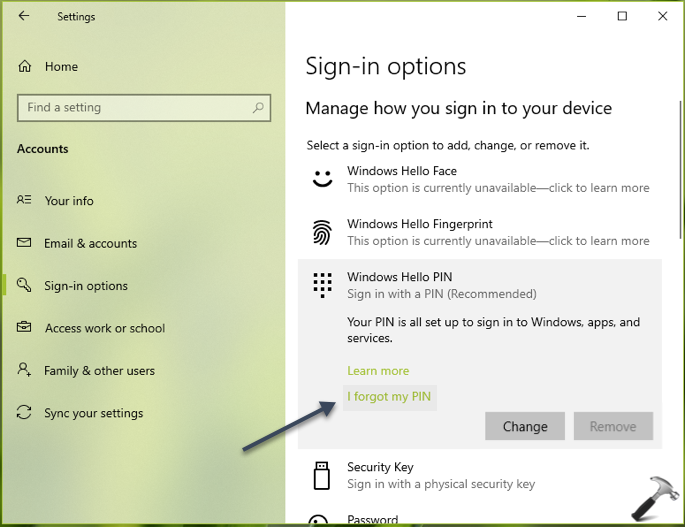 4. Moving on, in next window, click on Continue button.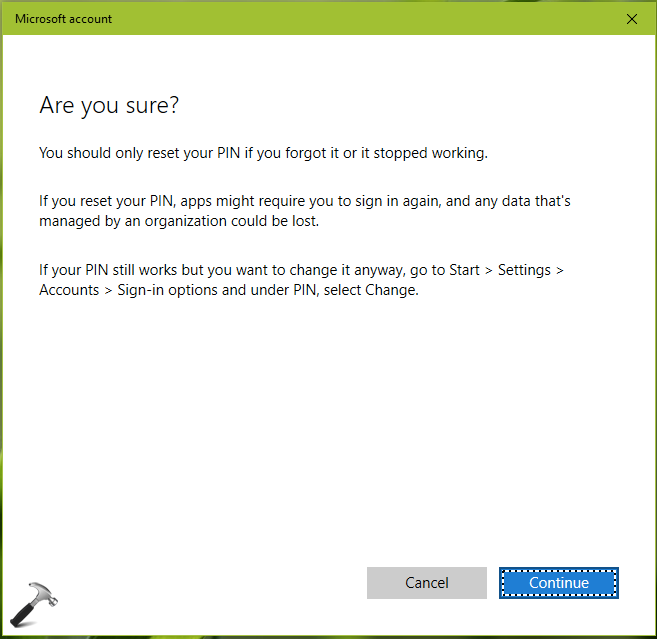 5. If you've switched to Microsoft account, you'll be asked to sign in now. Users with local account password will be asked for sign in to local account. Complete the sign-in to your account.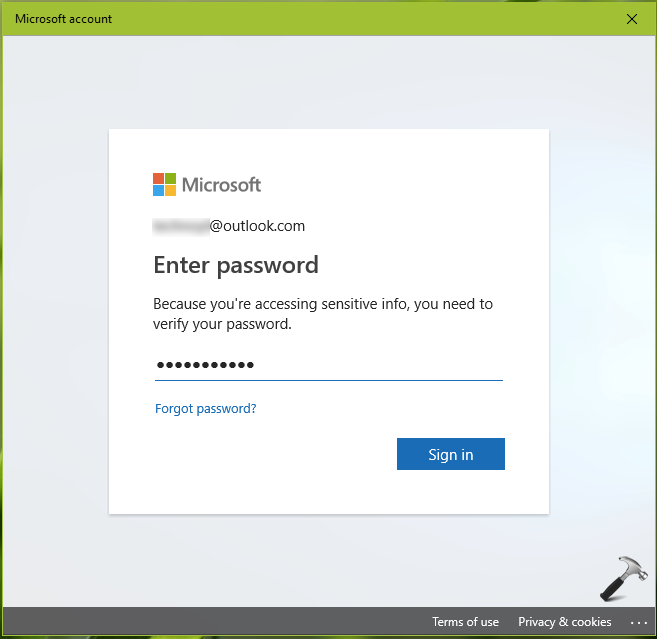 6. Then under Set up a PIN window, without filling any information, simply click on Cancel button. Then close the window appearing next.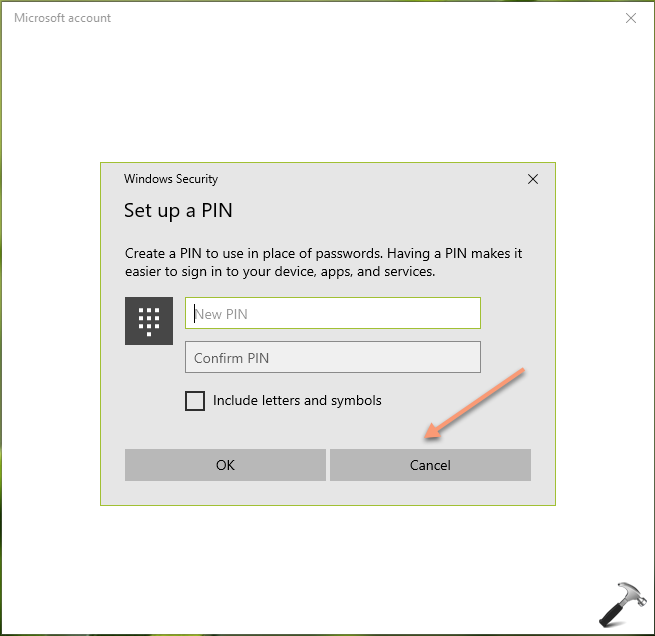 7. This should finally remove your existing Windows Hello PIN and you must see Add button. So in this way, your existing PIN is removed without actually hitting Remote button. You can now add your new PIN, just like the previous one.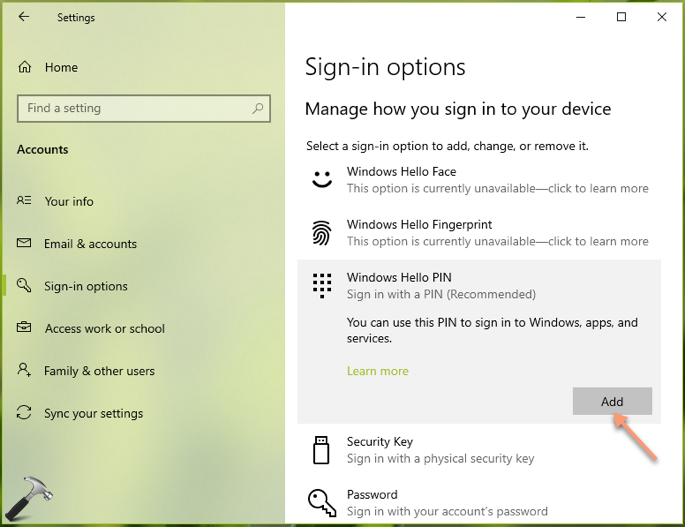 That's it!
Related: PIN Not Working In Windows 10.