Earlier, we've seen how to make clean installation of Windows 10 in our following guide:
How to make clean install of Windows 10
If you're making clean install, the most important step is to select the edition you want to install. In past, we can download Windows ISO files or setup for specific editions. Hence there was no need to choose Windows edition during clean install.
But nowadays Microsoft provides single ISO file containing multiple Windows 10 editions. Hence it is quite important that Windows edition selection screen shown below should appear: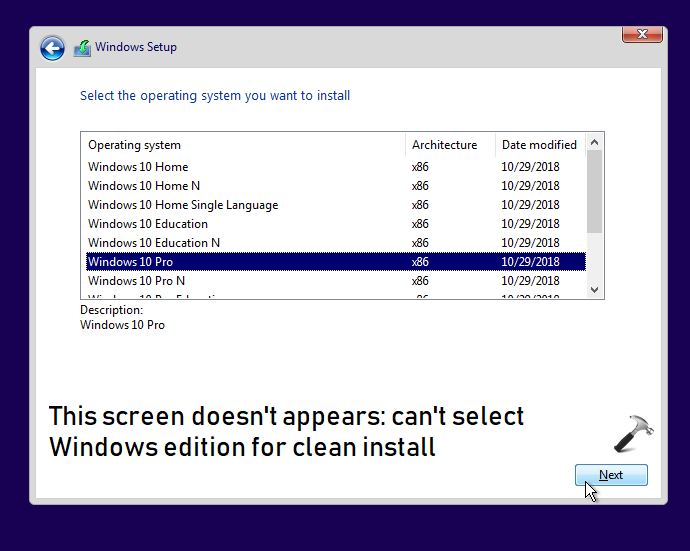 In case if you've a machine which came with Windows 10 pre-installed, the above shown screen won't appear on it, if you're making clean install of Windows 10 on the machine. This is because the machine has Original Equipment Manufacturer (OEM) license installed, which is tied to the motherboard. This OEM license is usually for single Windows edition (for example, Home edition). Hence when you make clean install, setup use OEM license information and directly install the pre-installed edition and never asks you to select Windows edition.
To allow choosing Windows 10 edition during clean install, you need to perform below mentioned workaround.
FIX: Can't Select Windows 10 Edition During Clean Installation
1. Go to any working Windows computer and open File Explorer, locate your Windows 10 ISO file and right click on it, select Mount.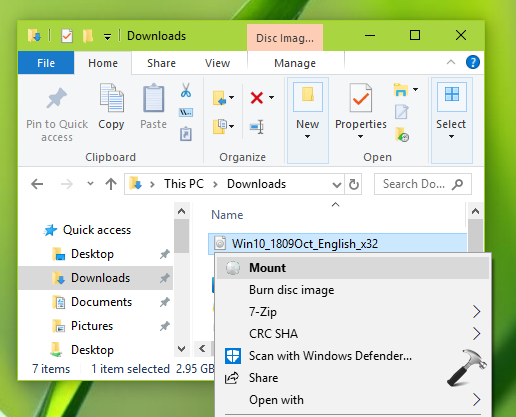 2. You should now see DVD/CD drive labelled entry under This PC. This drive actually contains your ISO file in decompressed form.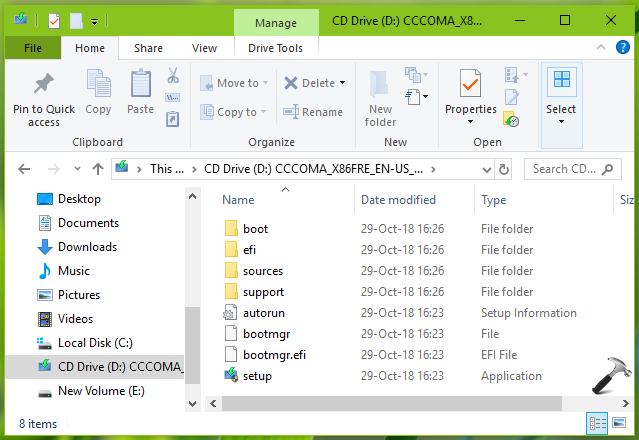 3. Close/minimize File Explorer and Notepad application (run notepad command).
4. In Notepad window, type following:
[Channel]
Retail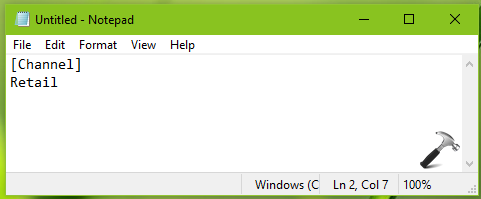 5. Click File > Save As and browse to DVD/CD drive where your Windows 10 ISO file is mounted. Open sources folder and then save Notepad file with "ei.cfg" name. Select All File for Save as type and click Save.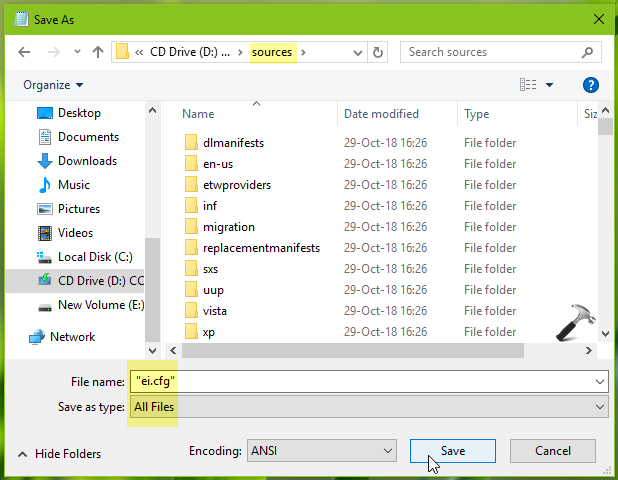 6. You can now directly create a bootable USB with mounted ISO file contents using this guide. Once your bootable USB drive is ready, you can go ahead with clean install. This time you'll be able to select your desired Windows edition and install it.
Here's the video illustration for this fix:
Hope this helps!