Microsoft is ready to offer Windows 10 V1803 aka April 2018 Update to end users. We've already shared you the changes offered in this update, in following article:
What's New In Windows 10 V1803 (April 2018 Update)?
The update is available on 30th April, 2018 onwards. However, the update was already rolled out to the users who enrolled for Windows Insider Program on their Windows 10 device. This feature update is over 2GB in size so the users need strong and fast internet connectivity to download it.
However, some users have reported that the update keeps downloading from zero – again and again, after it reaches some threshold point. The Update History in some cases reports error code 0x80240034 which indicated that attempt to install the update not successful: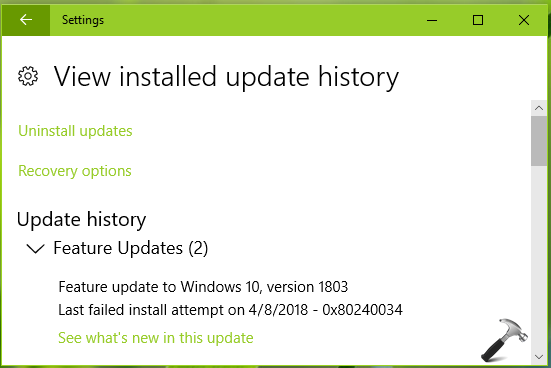 This issue is not new one and things like this keeps happening with Windows Update. But when you're downloading a feature update, things like this can't be tolerated. Hence if you're also facing the problems in downloading or installing V1803, here is how you can deal.
FIX: Windows 10 V1803 Failed To Install (0x80240034)
When an update is being offered repeatedly and it fails to install each time, the most likely cause for this problem is corrupted update database. Corrupted Windows Update components may also contribute to the situation. Depending upon your system's update history, both of these elements may need troubleshooting before you download V1803. To fix both of these components, run the Windows Update troubleshooter. It will automatically fix corrupted elements and also fix any other issues with Windows Update (such as issues with Windows Update services).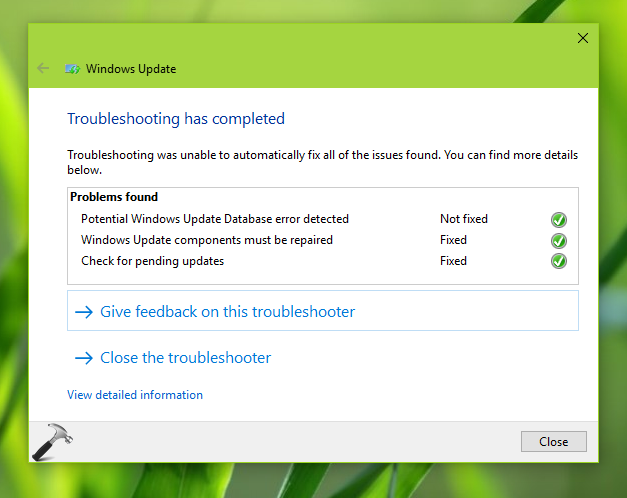 Once you run the troubleshooter and it fixed the issues, you should reboot the machine and attempt to install V1803 update from scratch. It should work fine then.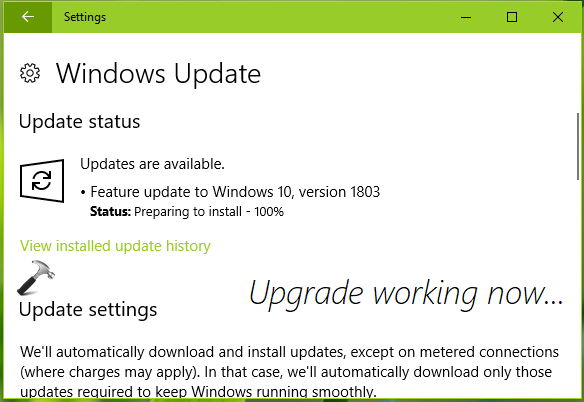 In case if the troubleshooter fails to fix update database, you can manually fix it as mentioned here.
If you still have trouble getting to V1803 via Windows Update, you can upgrade via ISO file. The ISO file is also available now and you can download it directly from Microsoft or your Visual Studio subscription.
Hope this helps!