Earlier, we shared you following fix, if you can't use PIN sign-in feature in Windows 10:
Fix: PIN not working in Windows 10
In this article, we're going about yet another problem that you may came across. We all know that in order to use PIN sign-in feature, we first need to setup password if it is not assigned at the time of creating user account. Hence, password becomes mandatory for the device and PIN becomes just another sign-in option, for convenience.
Now if you're using same Microsoft account (MSA) on different devices along with PIN sign-in, there is a catch. Suppose you signed in to Machine 1 with PIN and changed the password for MSA. Here the Machine 1 will be up-to-date with new password and PIN sign-in will continue to work, without any issues. Next, you then signed in to Machine 2 and changed the same MSA password which you're also using on Machine 1. At this stage, Machine 2 is up-to-date with new credentials but at the same moment Machine 1 becomes outdated with credentials.
Now when you try to sign-in with PIN on Machine 1, following message will be displayed:
Your password was changed on a different device. You must sign in to this device once with your new password, and then you can sign in with your PIN.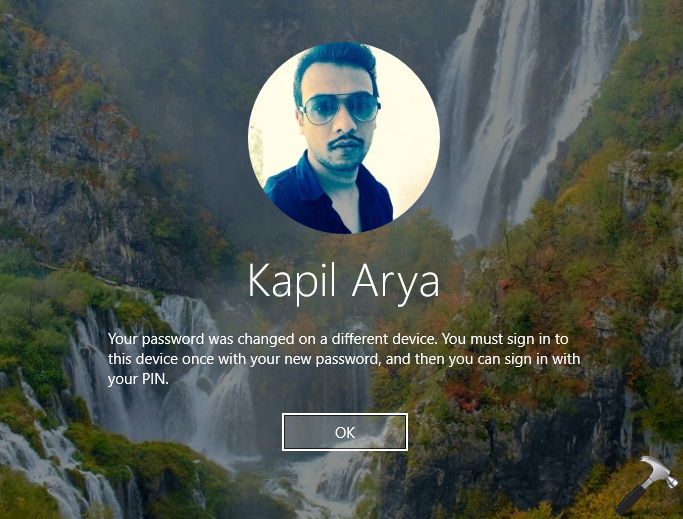 If you experience this condition, here's what to do:
FIX: 'Your Password Was Changed On A Different Device' In Windows 10
While you face this, there is no need to worry if you've personally changed the password on Machine 2/your another device and you know the latest password. This behavior is by design and confirms the security standards on Windows 10 devices.
So all you need to do is to click OK on the error screen and hit Sign-in options and choose password icon. Type in the latest password and make sure you're connected to the network, because Windows needs to verify your password online.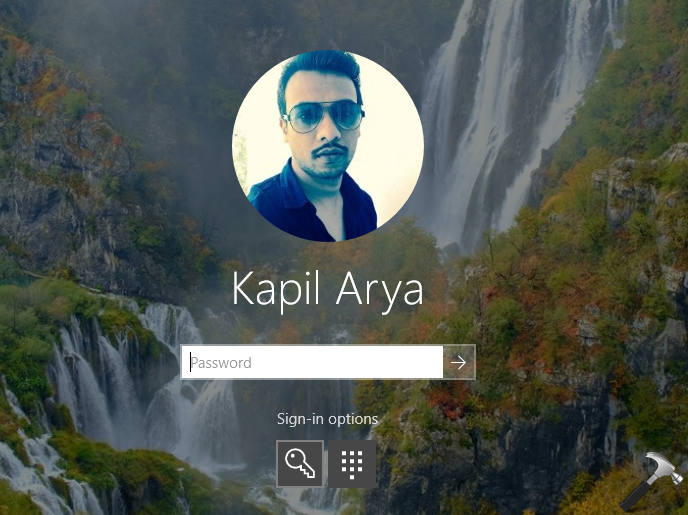 Once you're signed in with latest password, later you can sign-in with PIN, as usual.
Above mentioned scenario is expected to re-occur, if you change MSA password using either of your devices. You've to deal it with same steps again and again.
If you can't remember you latest MSA password, you can reset it from the login screen itself. Just click on I forgot my password and follow this guide:
How to reset Microsoft account password from login screen in Windows 10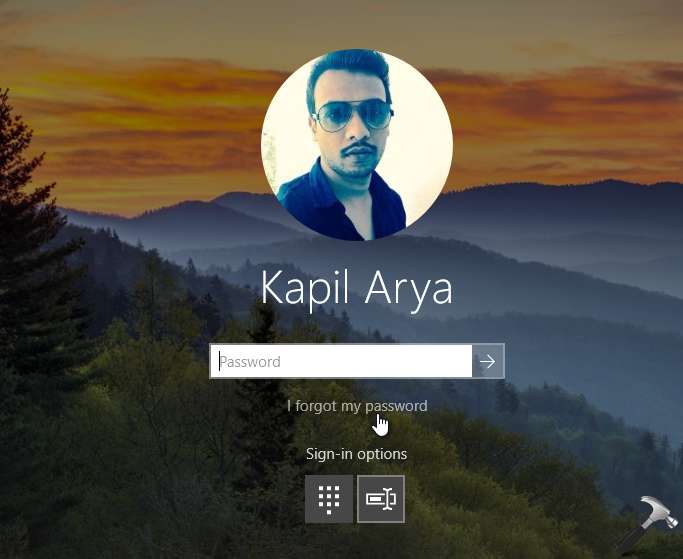 That's it!
Related: Your device is offline. Please sign in with the last password used on this device.