Recently, we've seen how to split and merge disk volumes in Windows 10 in this article:
How to split and merge disk volumes in Windows 10
In this post, we'll see how to assign a drive letter and turn separated volume into disk partition to further use it as different drive. Then with this disk partition, you'll be able to use it for installing another operating system (OS) and converting your system into multiple OS installation. As mentioned in above linked article, users may also use this drive for keeping less priority files or other stuff.
So here is the how-to part:
How To Create New Disk Partition In Windows 10/8.1/8/7
1. Press

+ R to open Run and type diskmgmt.msc in it to open Disk Management. Click OK or press Enter.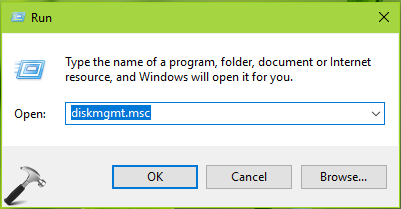 2. In the Disk Management window, right click on Unallocated labelled volume and select New Simple Volume.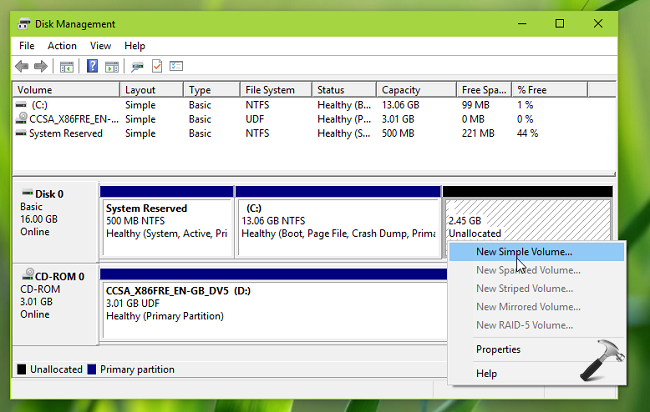 3. Moving on, click Next in following window: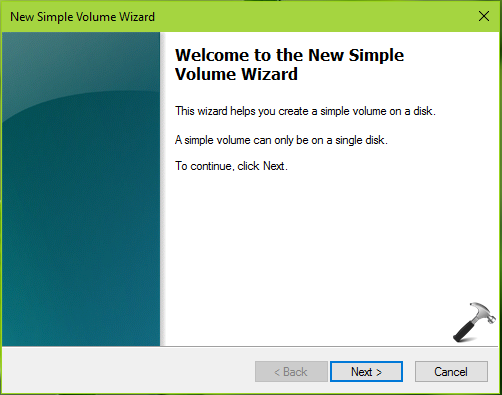 4. Then specify the volume you want to keep for drive partition. If you want to convert all Unallocated volume to drive partition, enter the same Simple volume size equals to Maximum disk space. Click Next.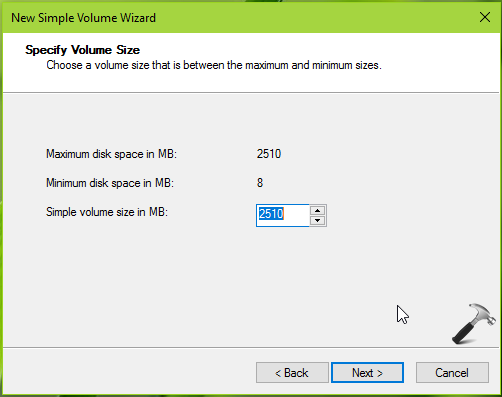 5. On next screen, you can assign a drive letter such as E, F and so on to call drive as E: drive, F: drive respectively. Click Next.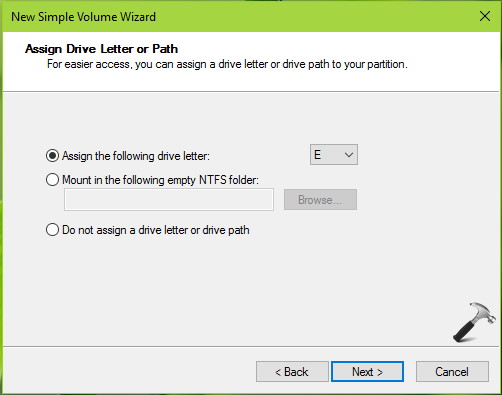 6. Now on next screen of the wizard, type the new for drive. If your plan is to install new OS on this drive, make sure Enable file and folder compression is unchecked, else you'll face Windows can't be installed because This PC uses a compressed operating system error while installing Windows. Click Next.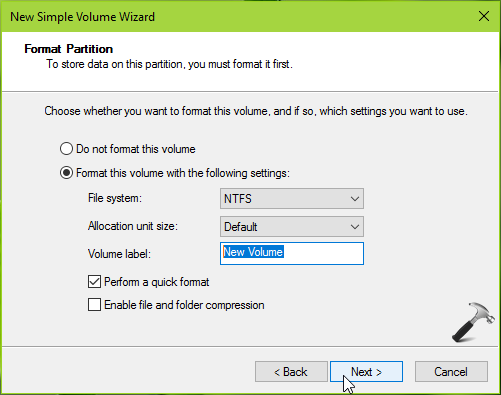 7. Click Finish to complete the wizard.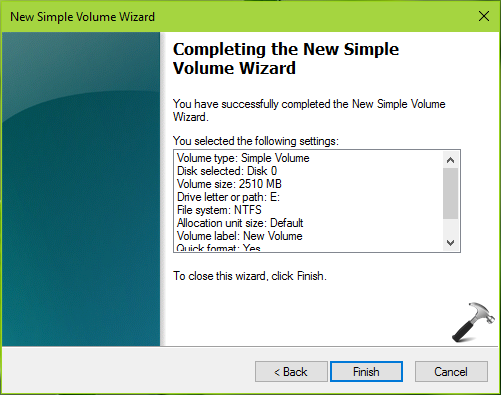 You can spot the drive so created in Disk Management window.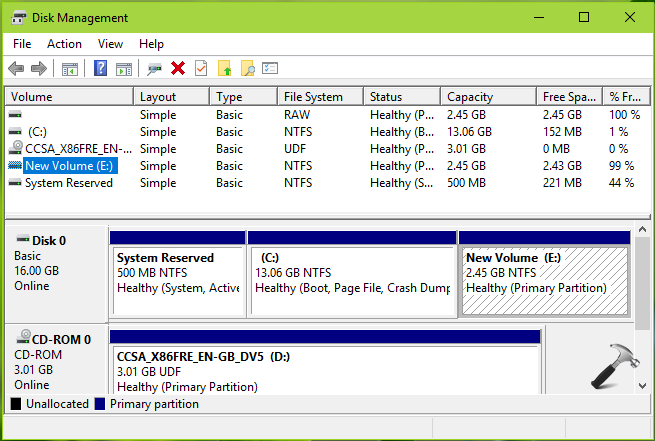 So in this way, you new drive is ready to use. You can select storage settings for it under Settings app > System > Storage.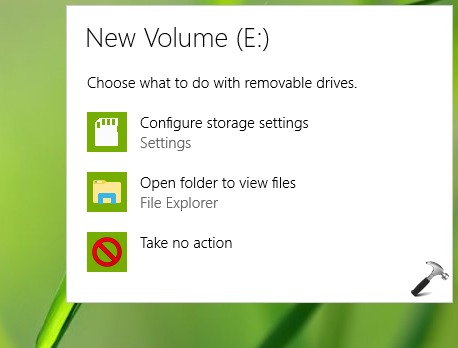 That's it!
See also: